Nike
Nike Air Max Dual Zip Center Swoosh Panelled Pullover Track Jacket (~M~)
Panelling is just exquisite.
Dual zip at the neck.
Embroidered center swoosh.
Just top tier early 2000s design from nike.
The airmax and nike branding on the rear is so banging.
Love the pit ventilation panels aswell.
Deep dark grey with white panels.
Cool contrasting red mesh gusset.
Good general condition some overall discolouration to the white panels, some light marks, small tear to the mesh gusset under the hem side zip.
Tagged small fits more like a boxy medium.
P2P 22.5
Back Length Excluding Collar / Hood 26.5
Sleeve Length from Pit 20.5
( All Approximate and in Inches )
how to measure
View full details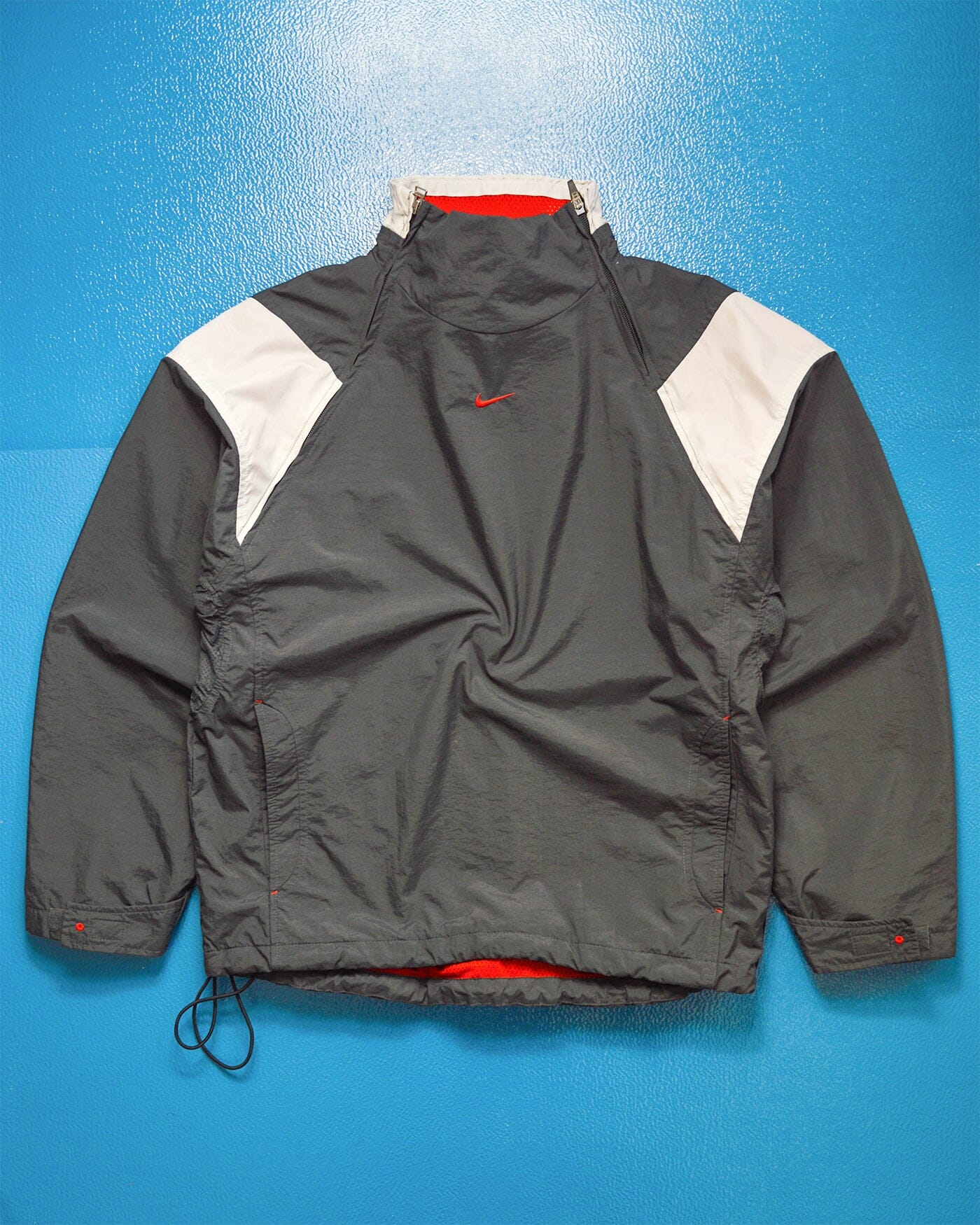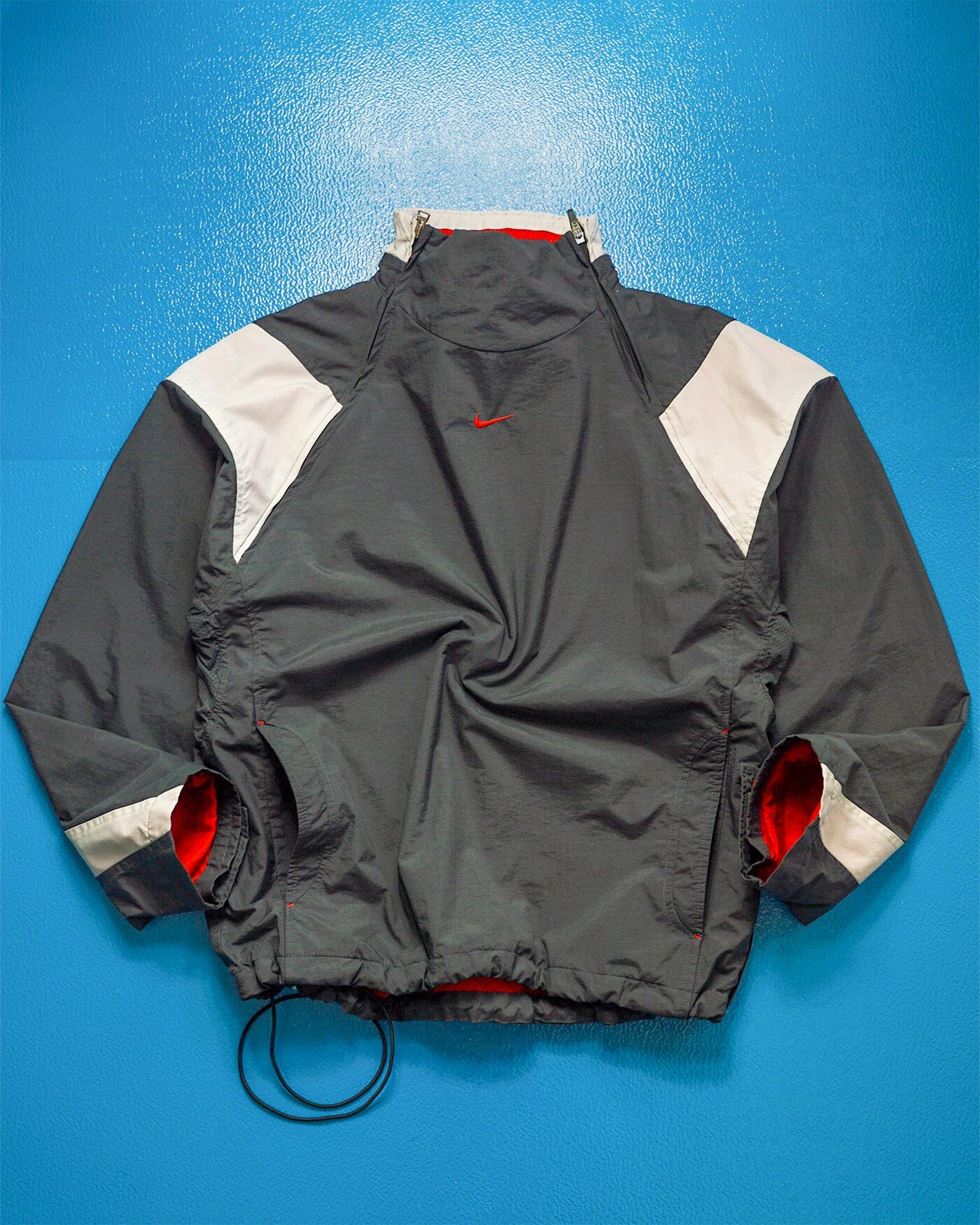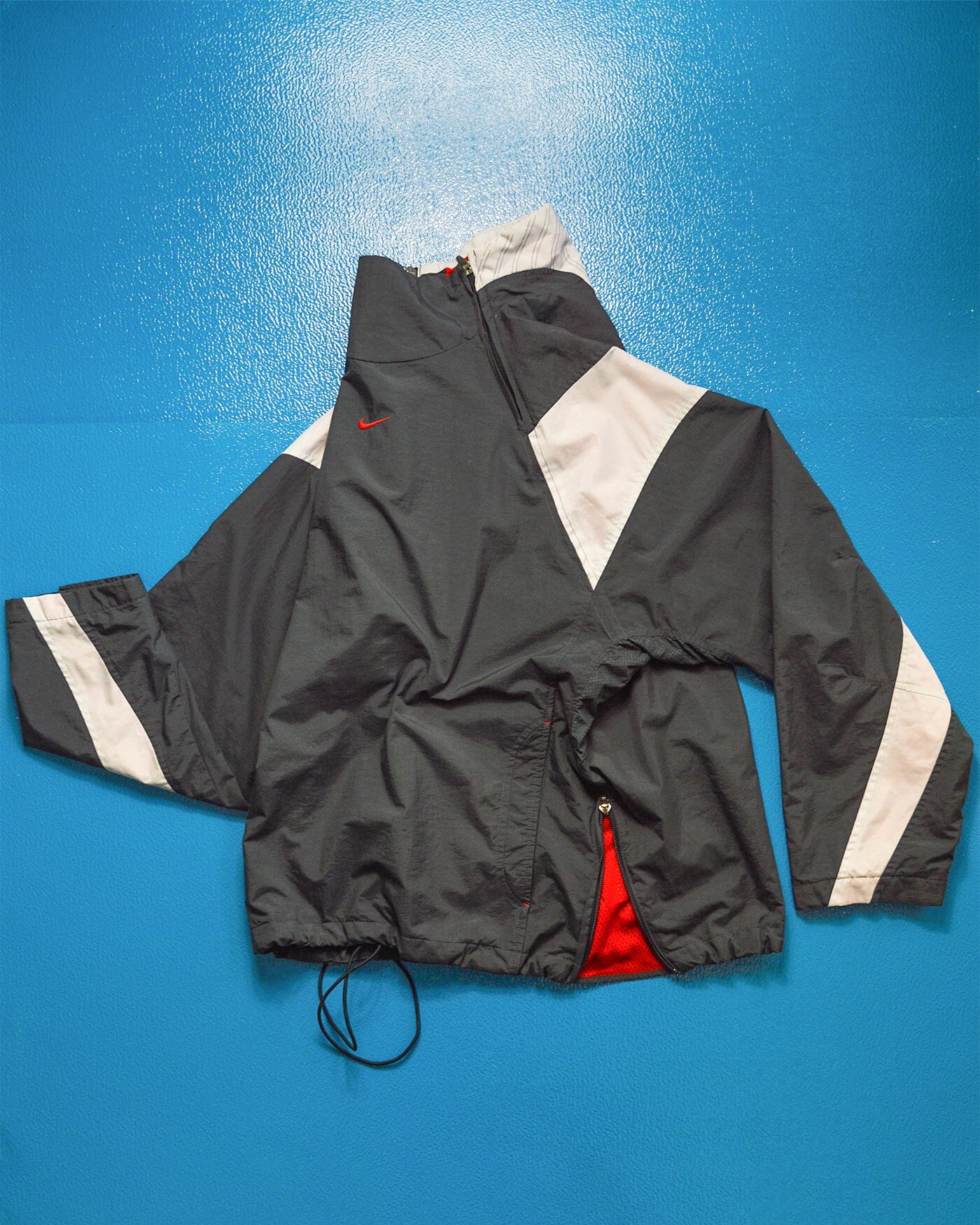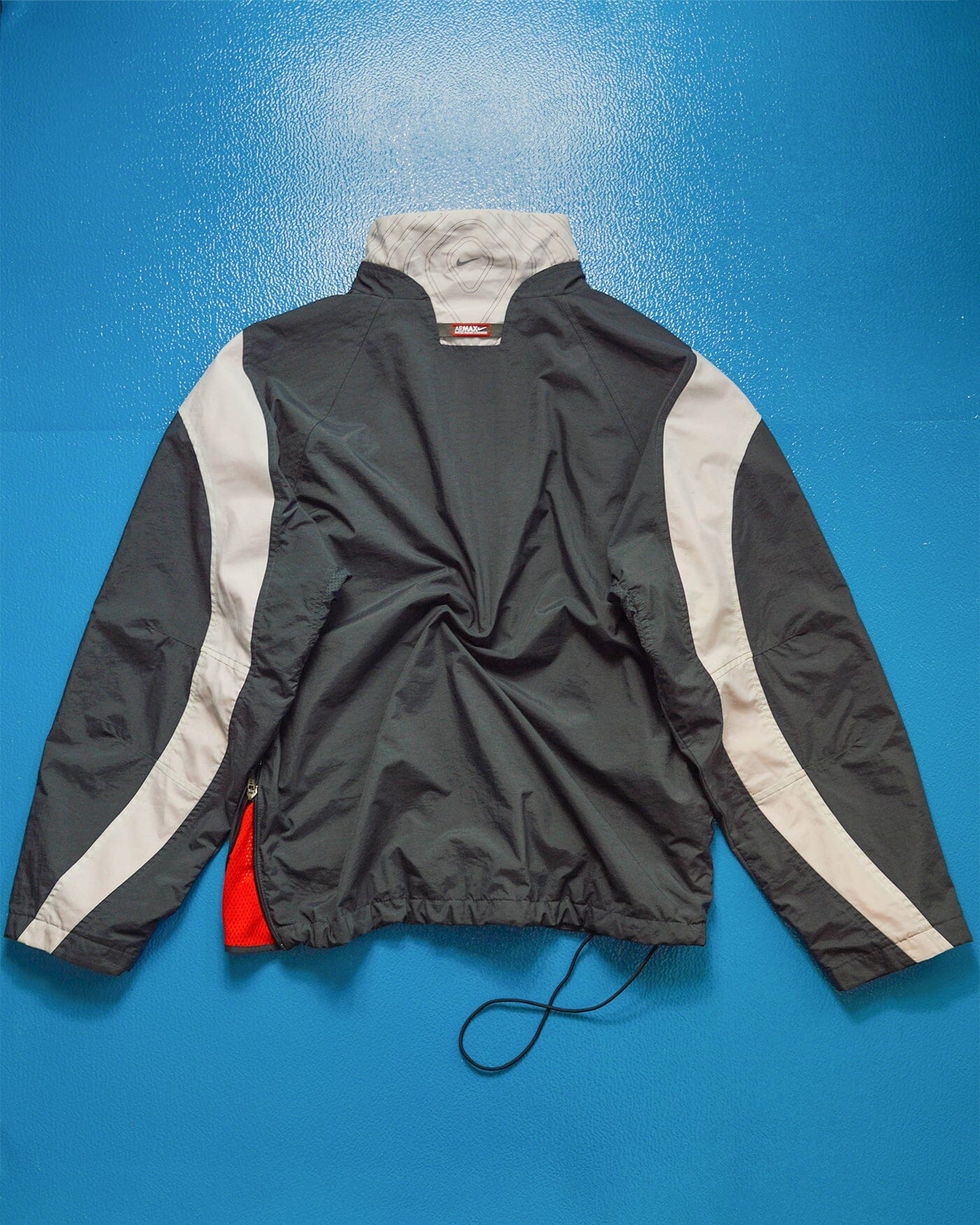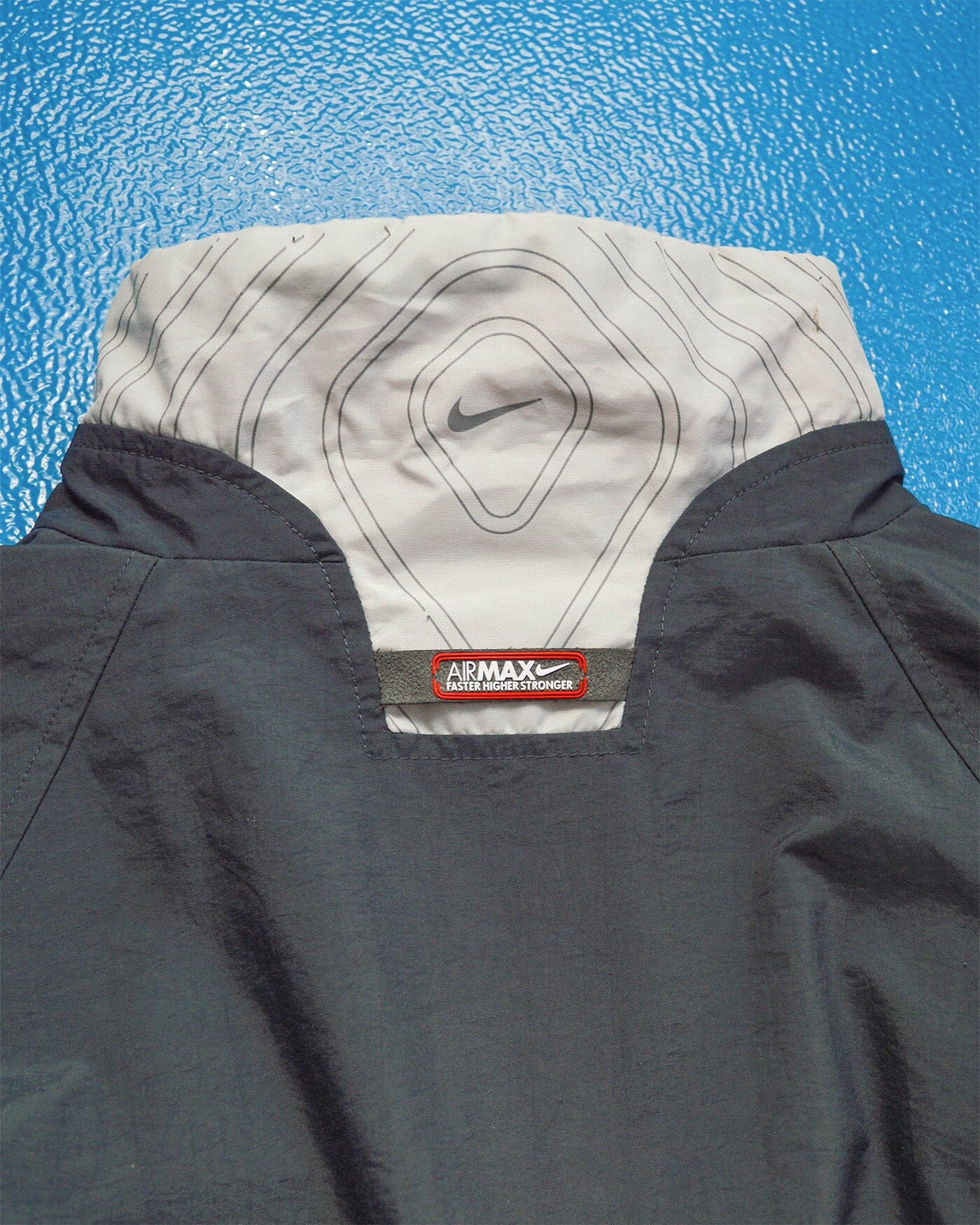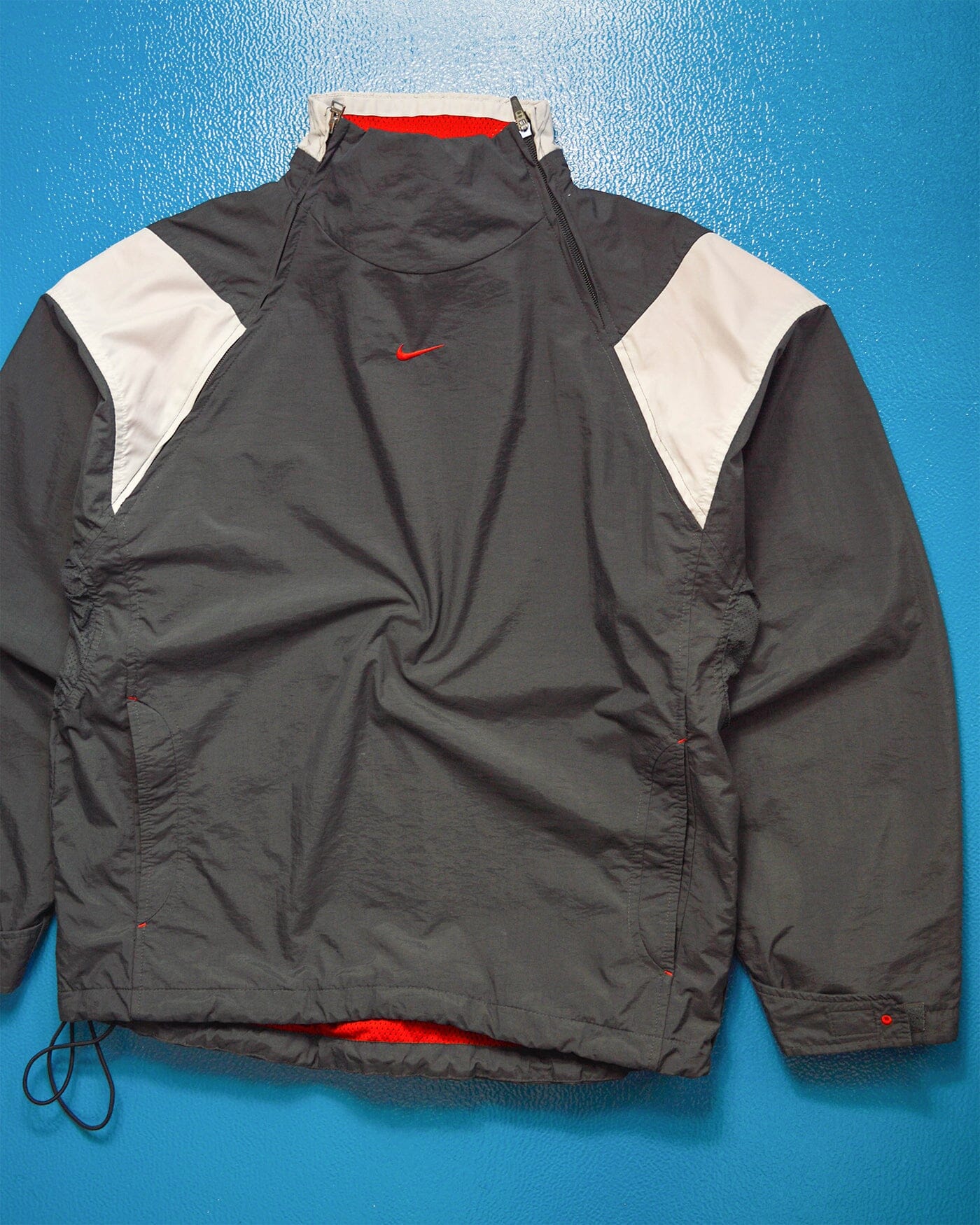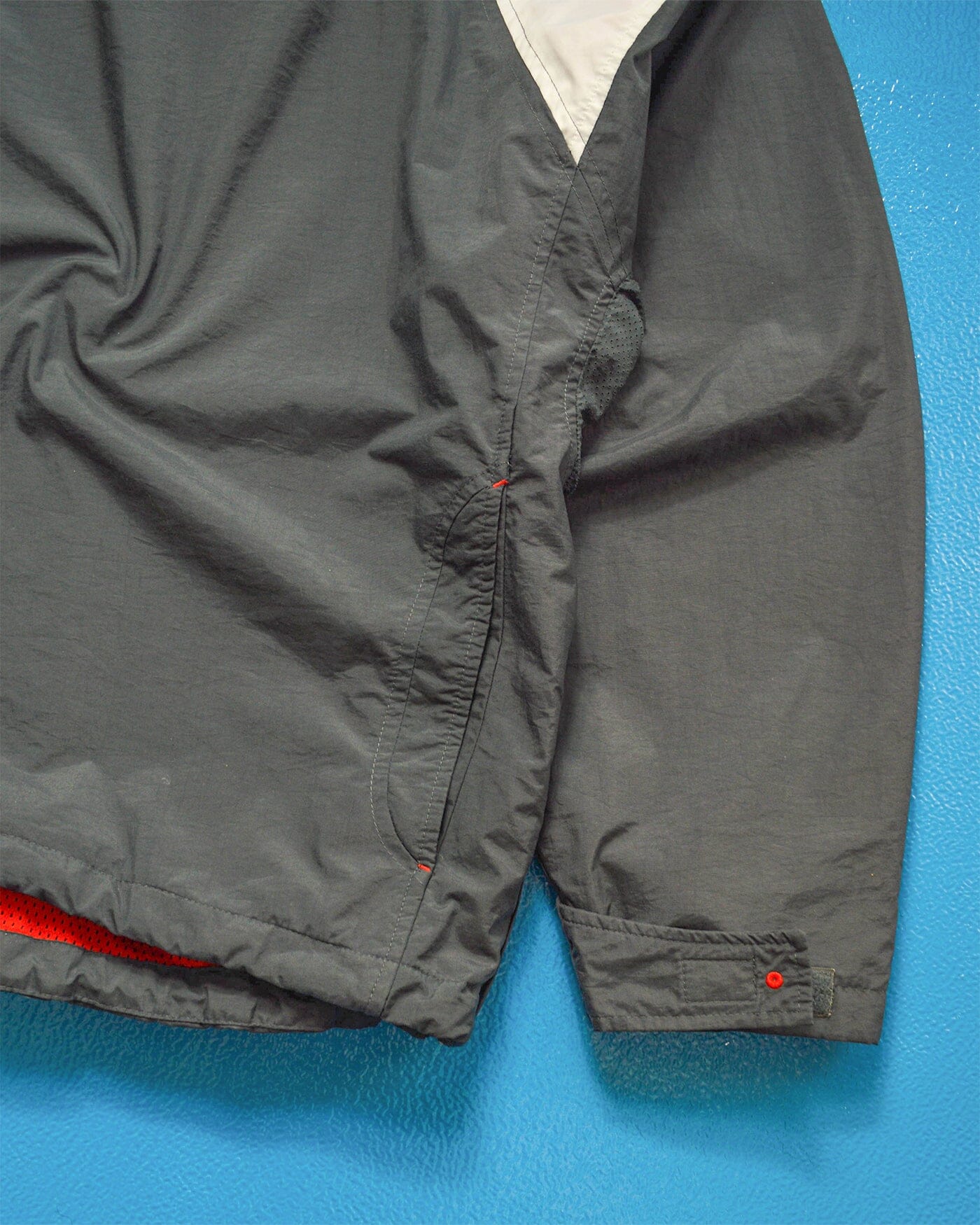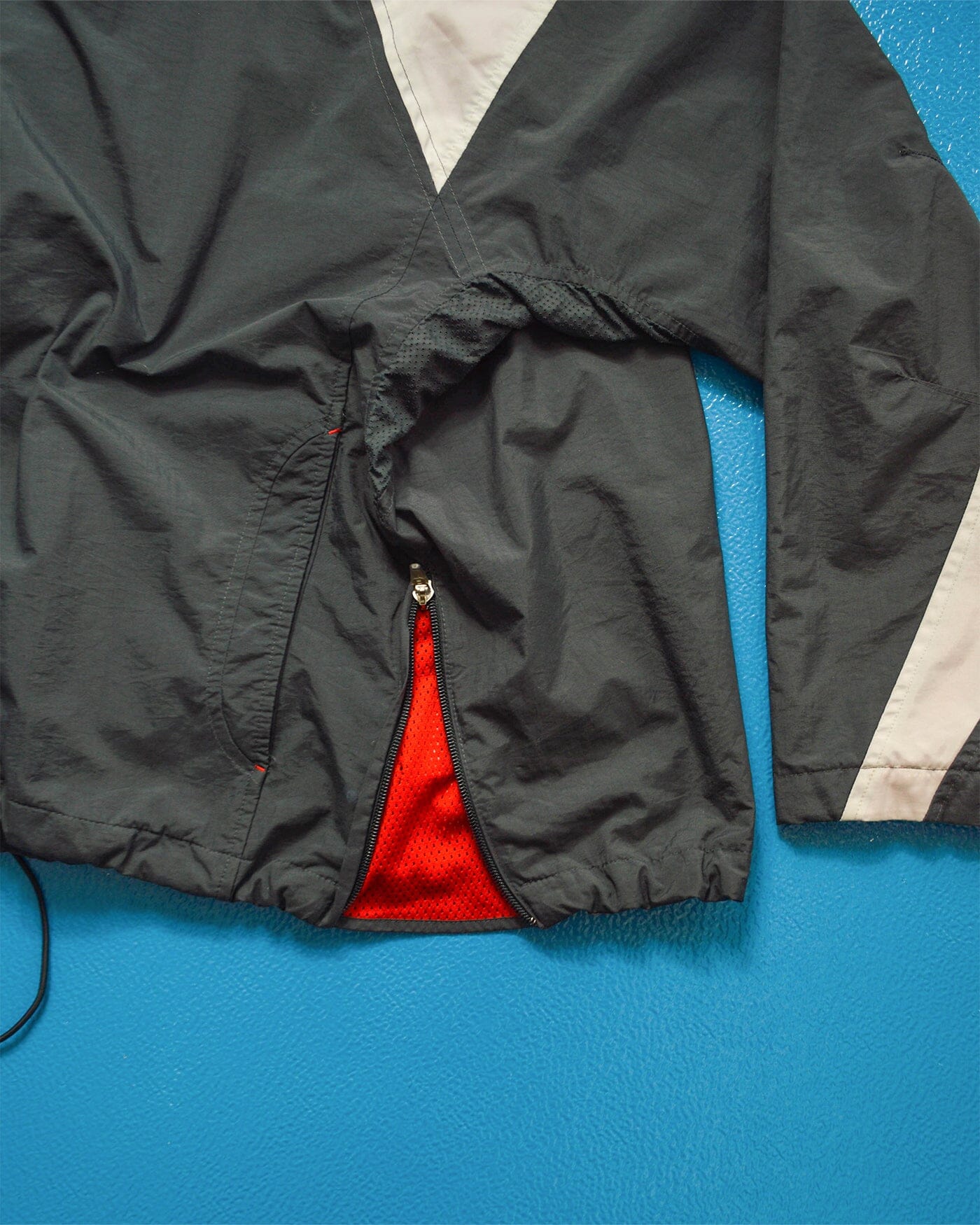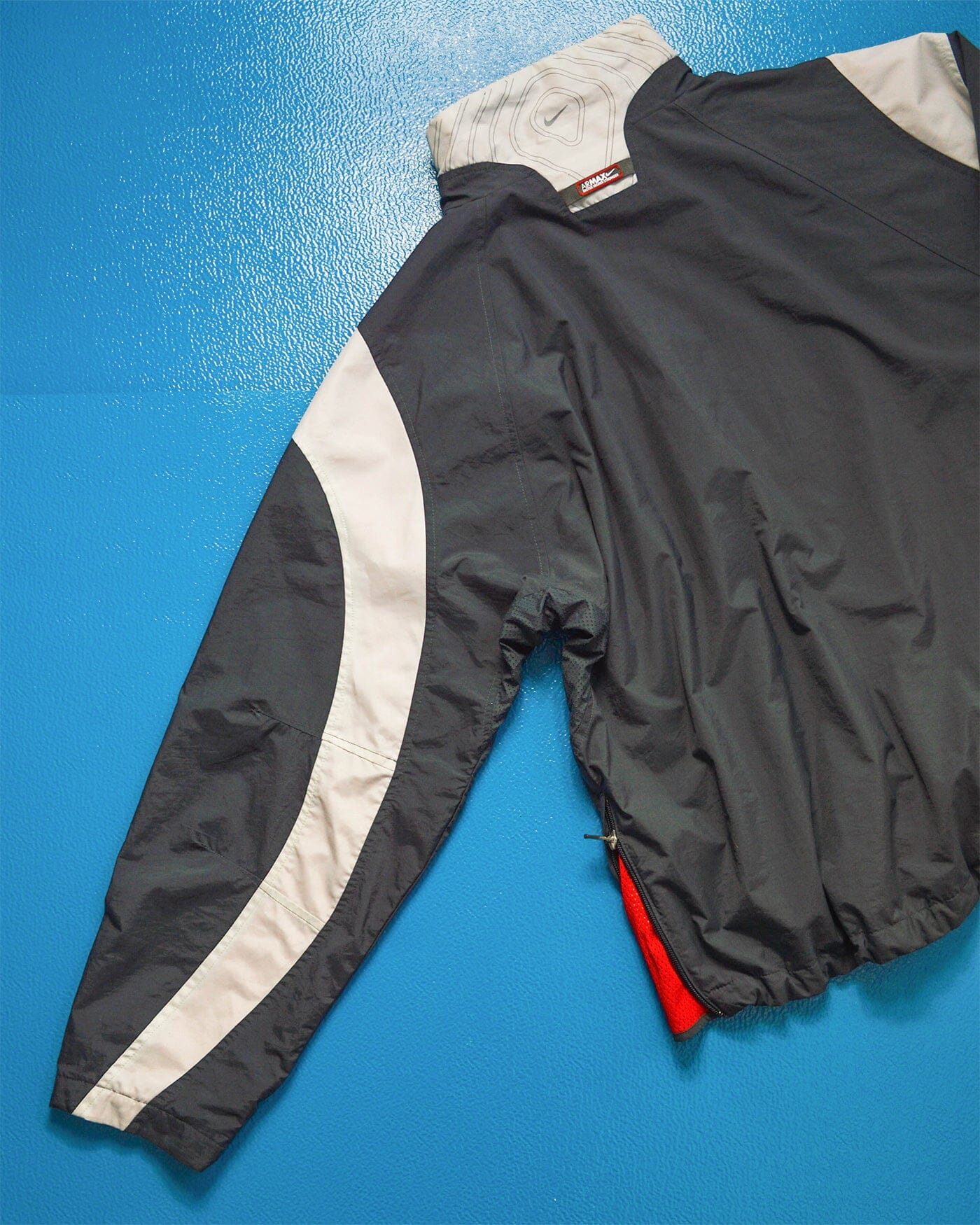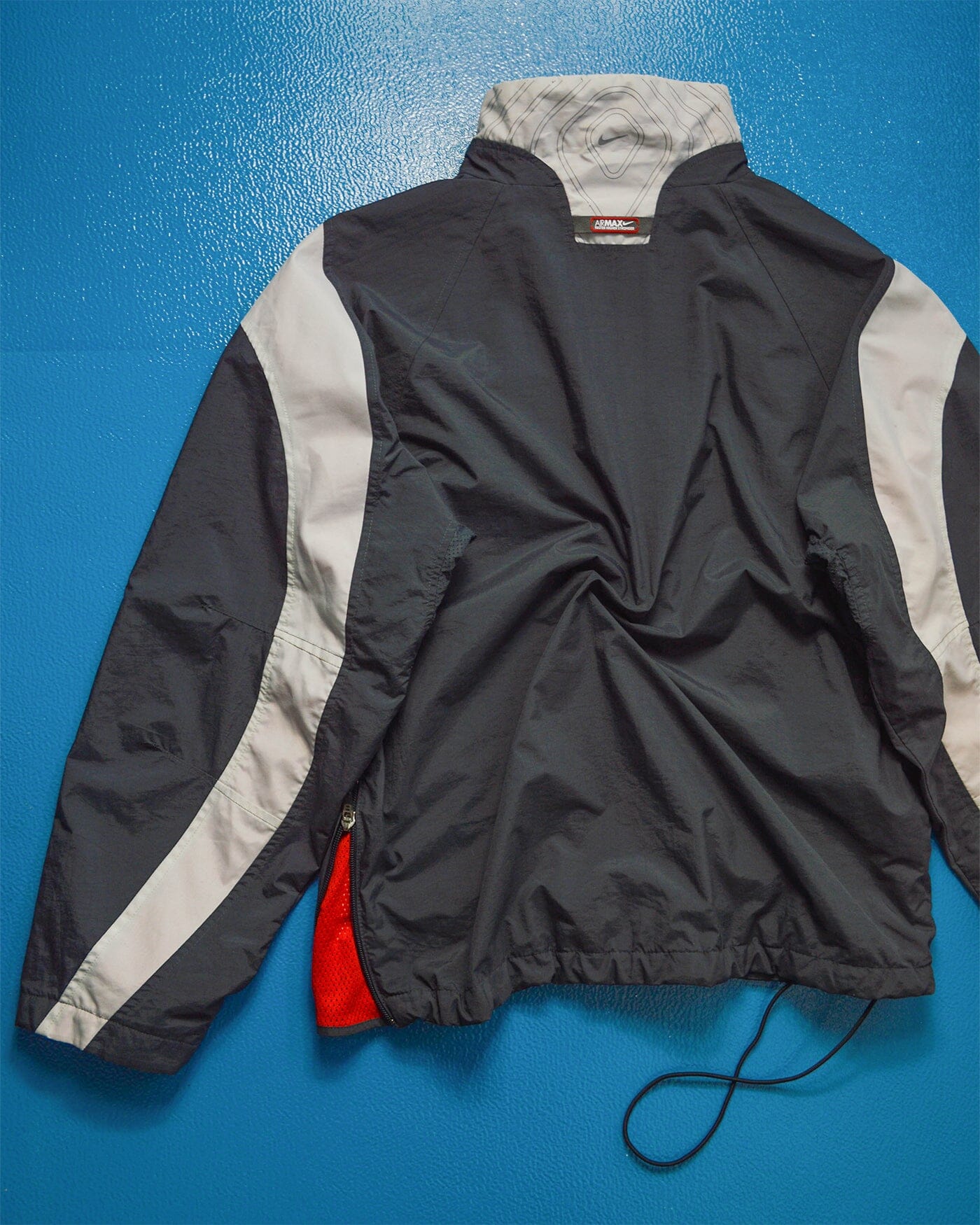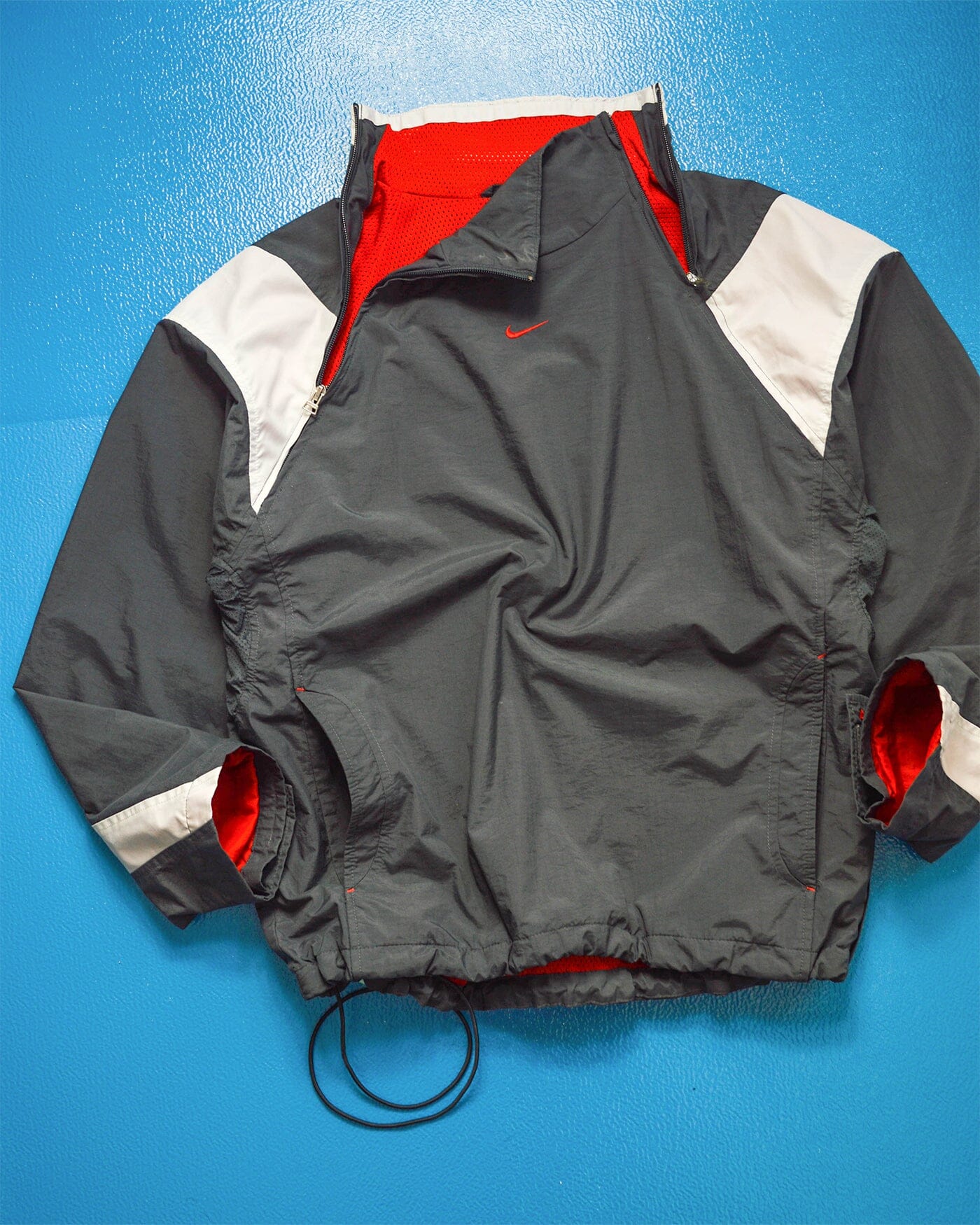 how to measure
*measurements are always in inches and approximate