Issey Miyake
Issey Miyake 80s 3-D Gradual Striped Cream Tonal Knit Jumper (~S~)
Gutted that this is too small for me.
I love knitwear like this, subtle but so striking, more structural manipulation rather than just some decorational design work. Possibly someone could have come up with a similar 3-d stripes but the graduation is the Issey Miyake difference, the interaction that this piece has with light is everything the shadows are everything. Even the weave itself is beautiful. An architectural masterpiece.
It's kind of crazy thinking about how this piece came to fruition back in the 80s. Hope the people that came up with this design are doing well.  
Great condition, especially considering it's from the 80s just a few light marks.
No size notation fits around a small.
P2P 20.5
Shoulder to Bottom 22
Sleeve Length from Shoulder Tip 20.5
Shoulder Width 17
( All Approximate and in Inches )
how to measure
View full details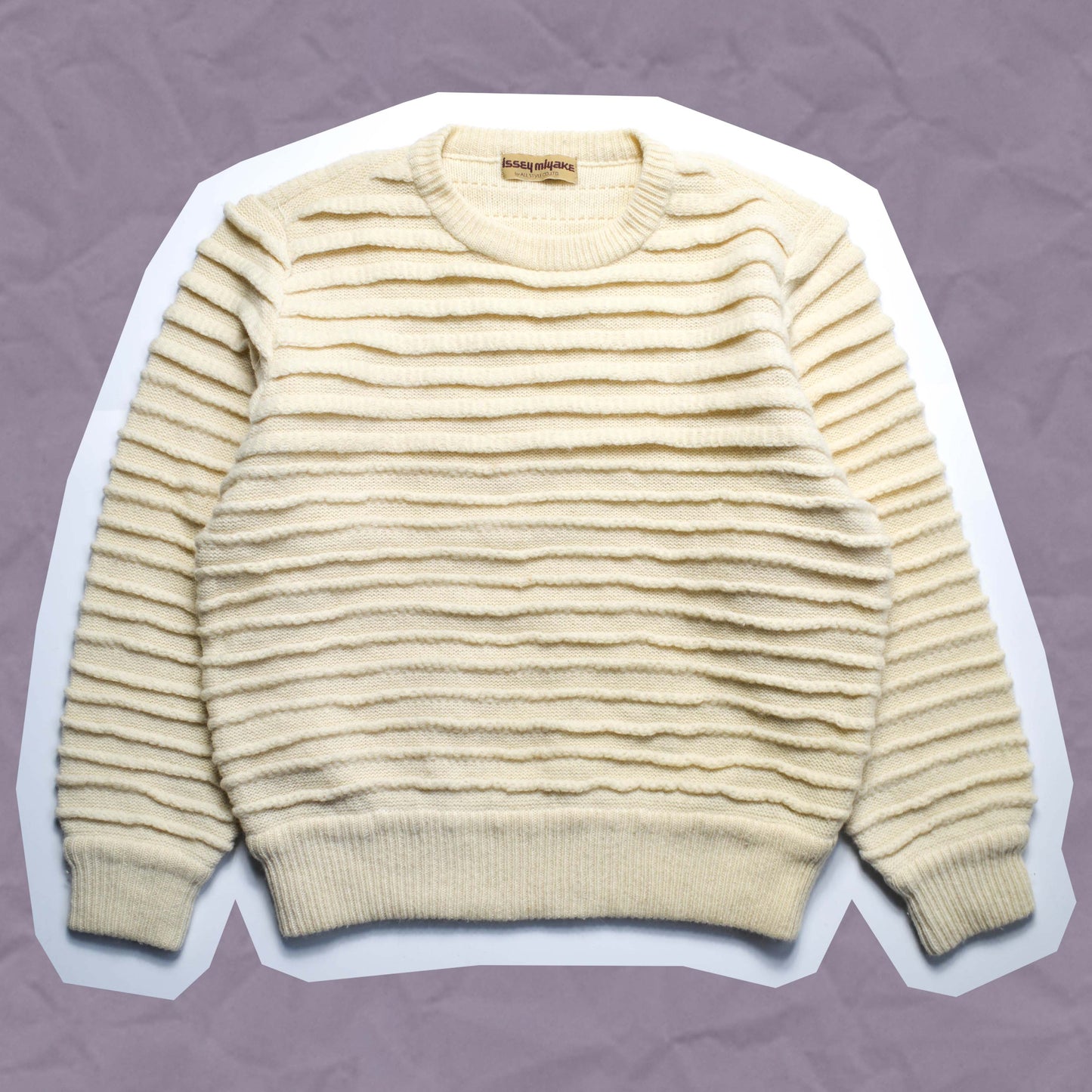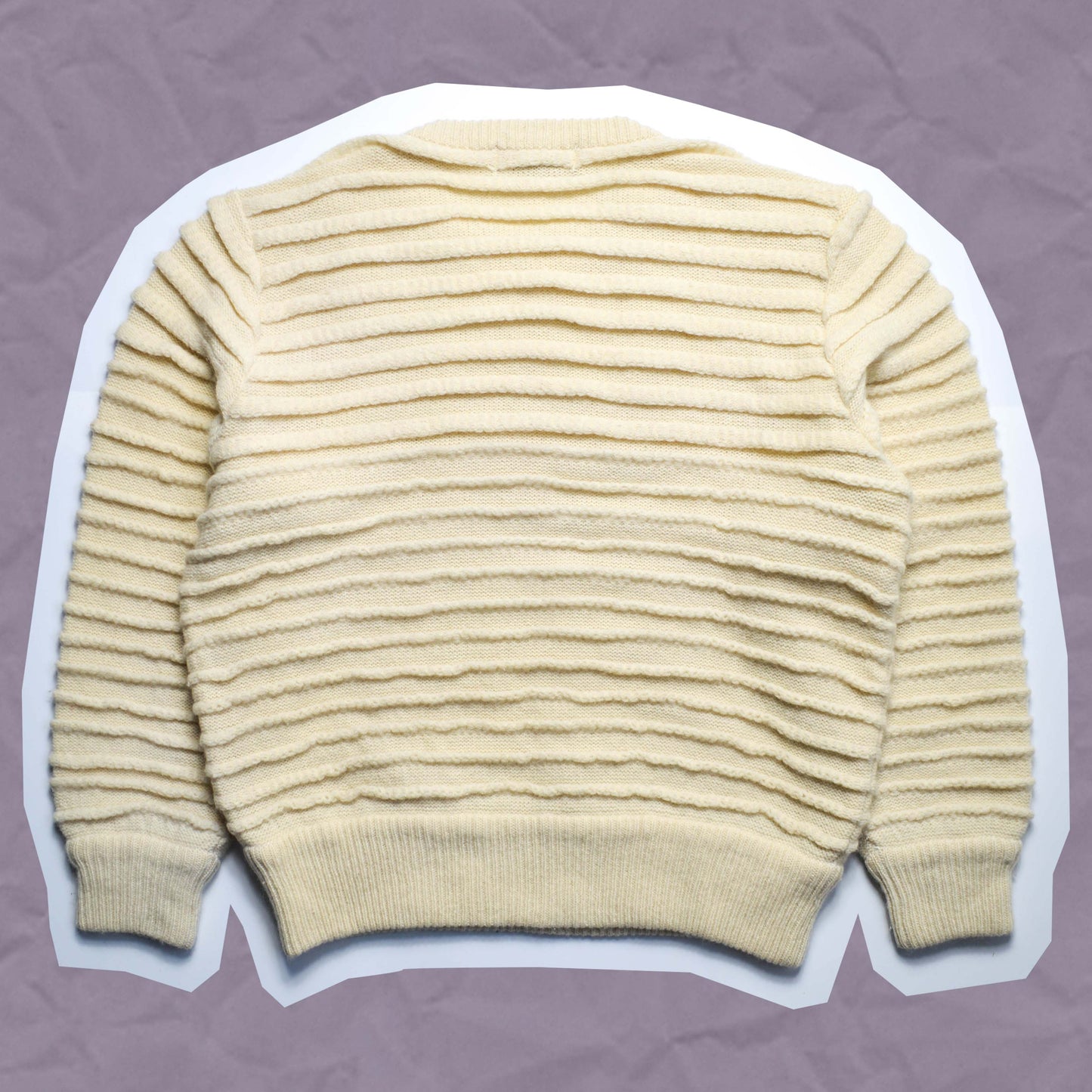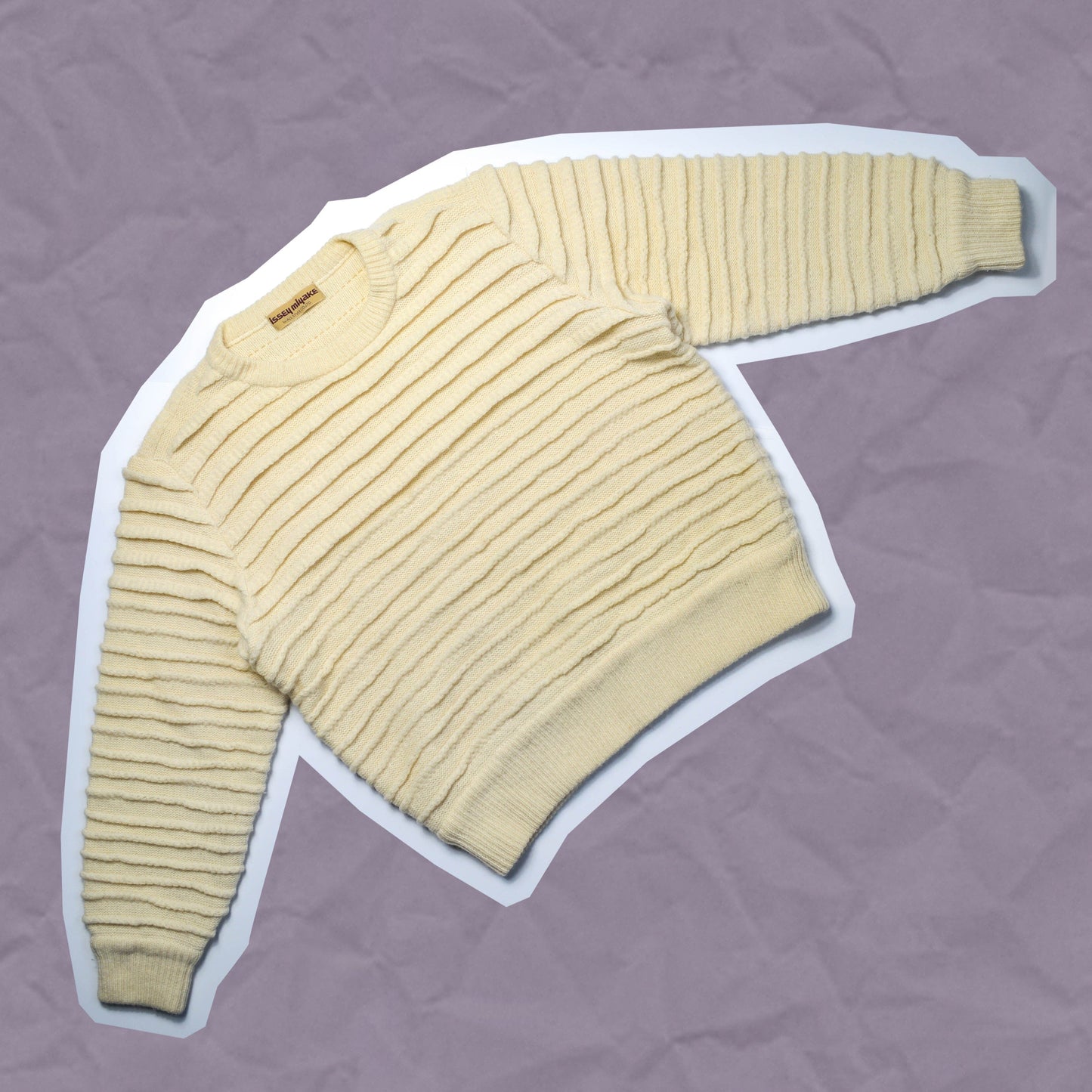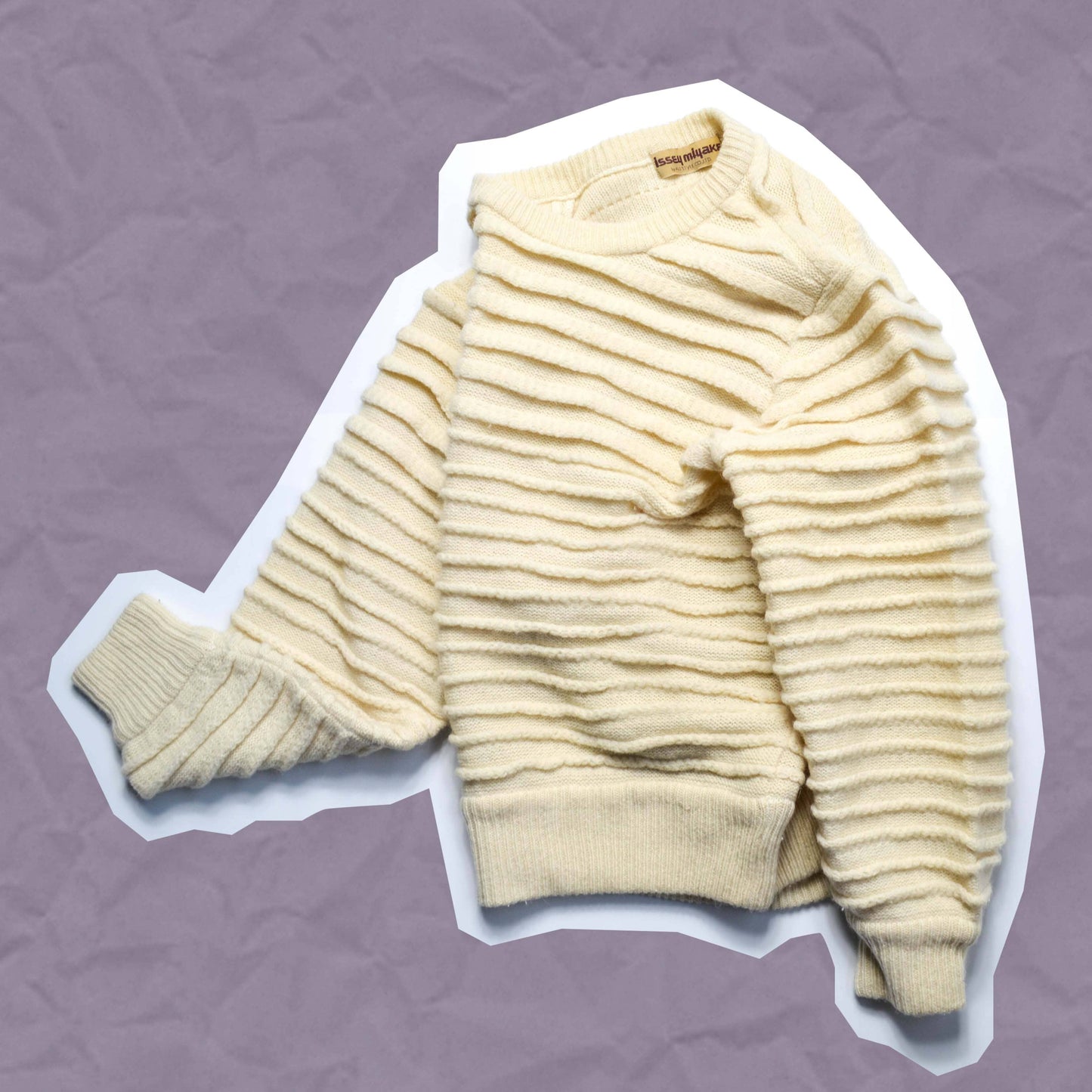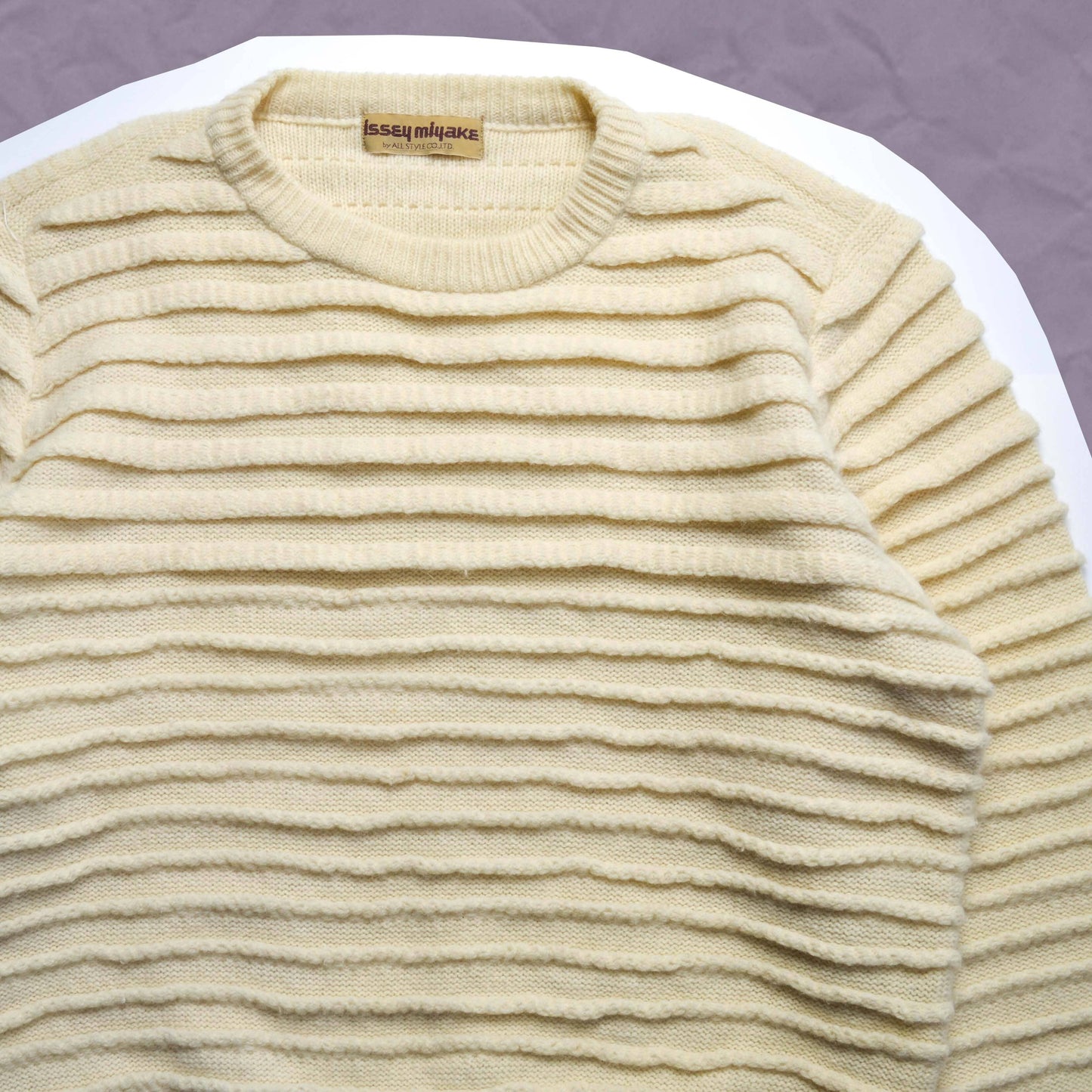 how to measure
*measurements are always in inches and approximate