Comme Des Garçons Homme Plus
Comme des Garcons / CdG Homme Plus 2000 Plaid Front Split Jeans (~32~)
Cool pair with a split front and back. Is it business in front, party in the back or is it party in front, business in the back.
Back side: cotton polyester blend.
Front side: wool nylon blend with cotton backing.
Great condition pin sized fray next to the front fly and some light marks .
Tagged L best for 30 - 33 waist.
Slightly slim fit.
Inseam 33
Outseam 42.5
Rise 11
Thigh Width 9 
Waist Width 16.5
Hem Width 8
( All Approximate and in Inches )
how to measure
View full details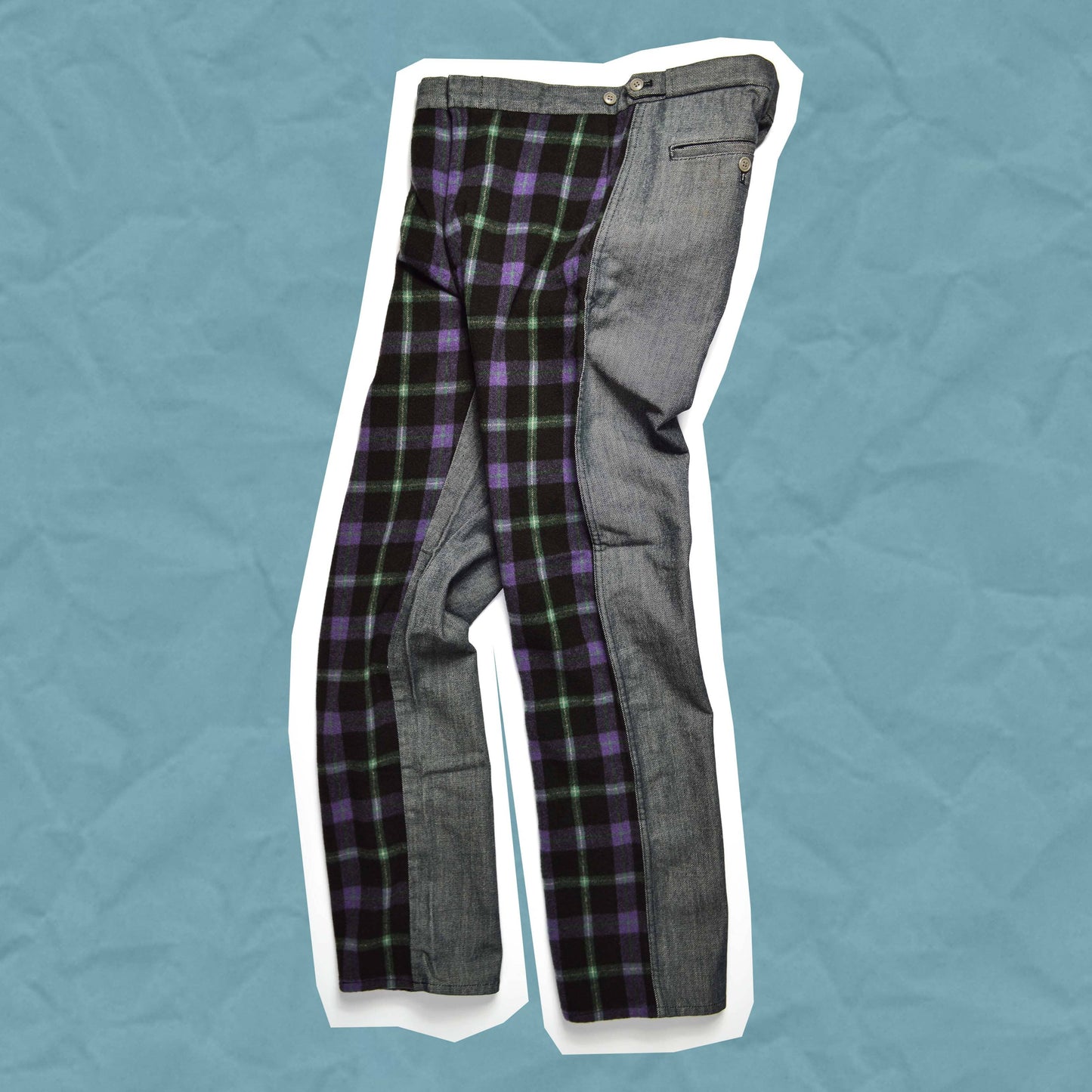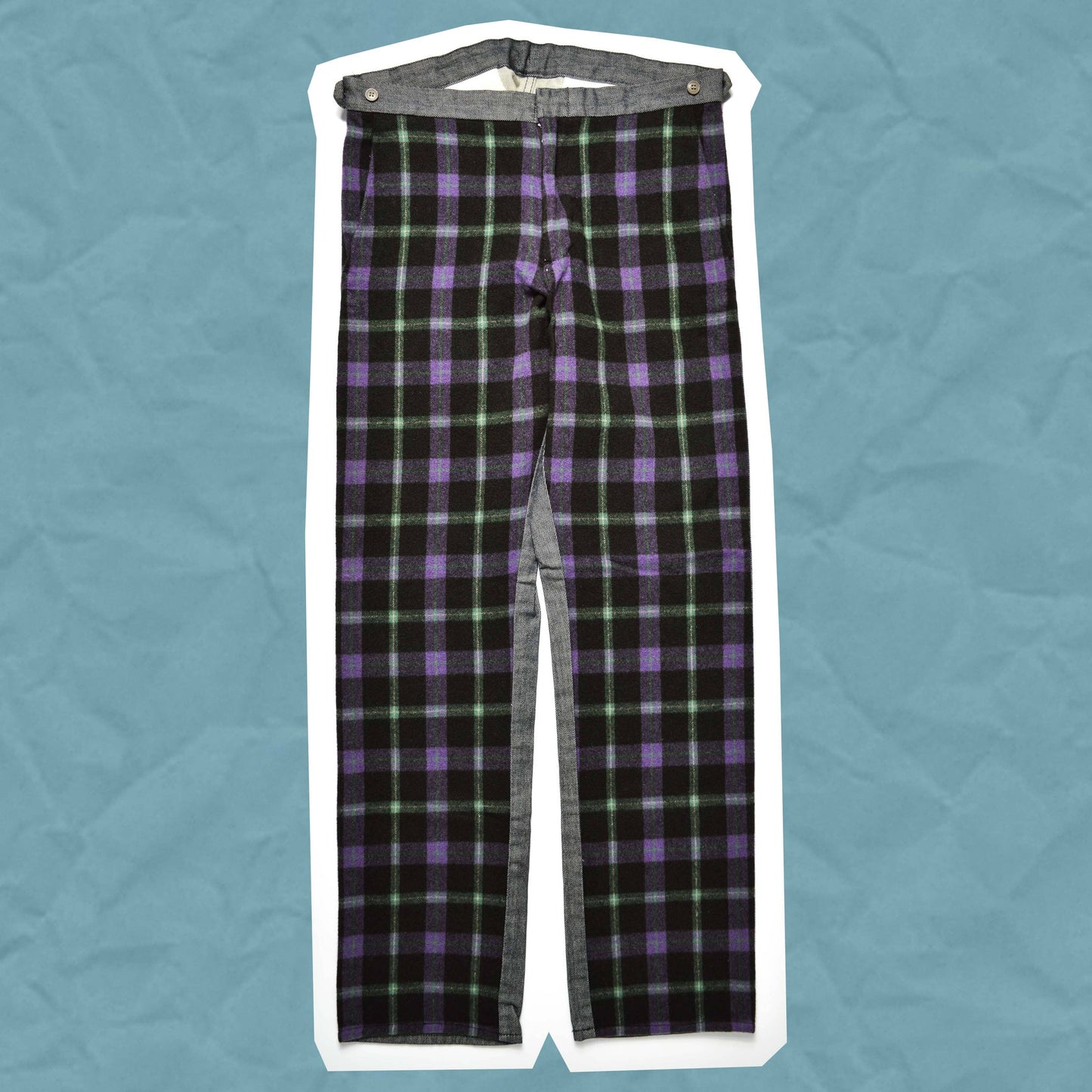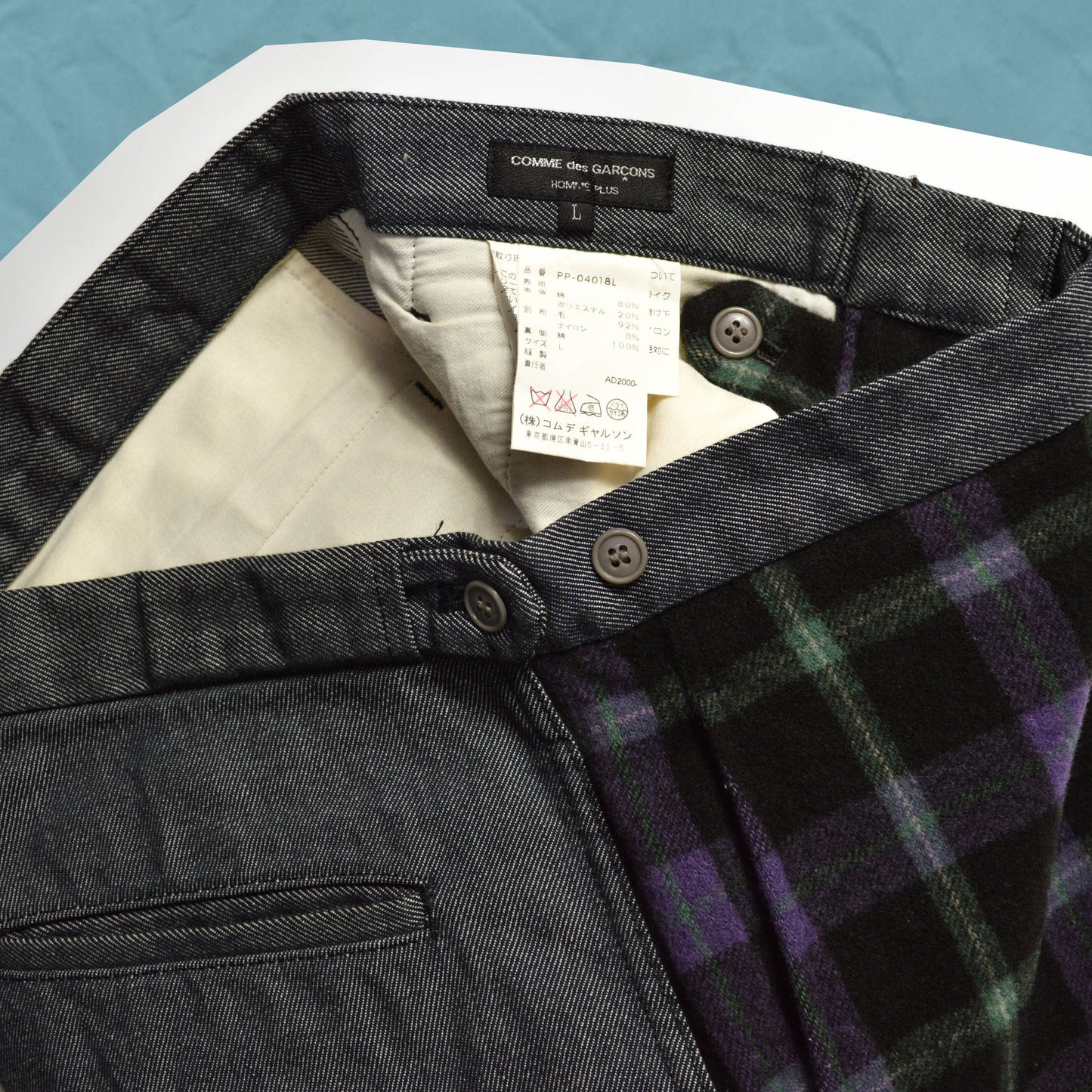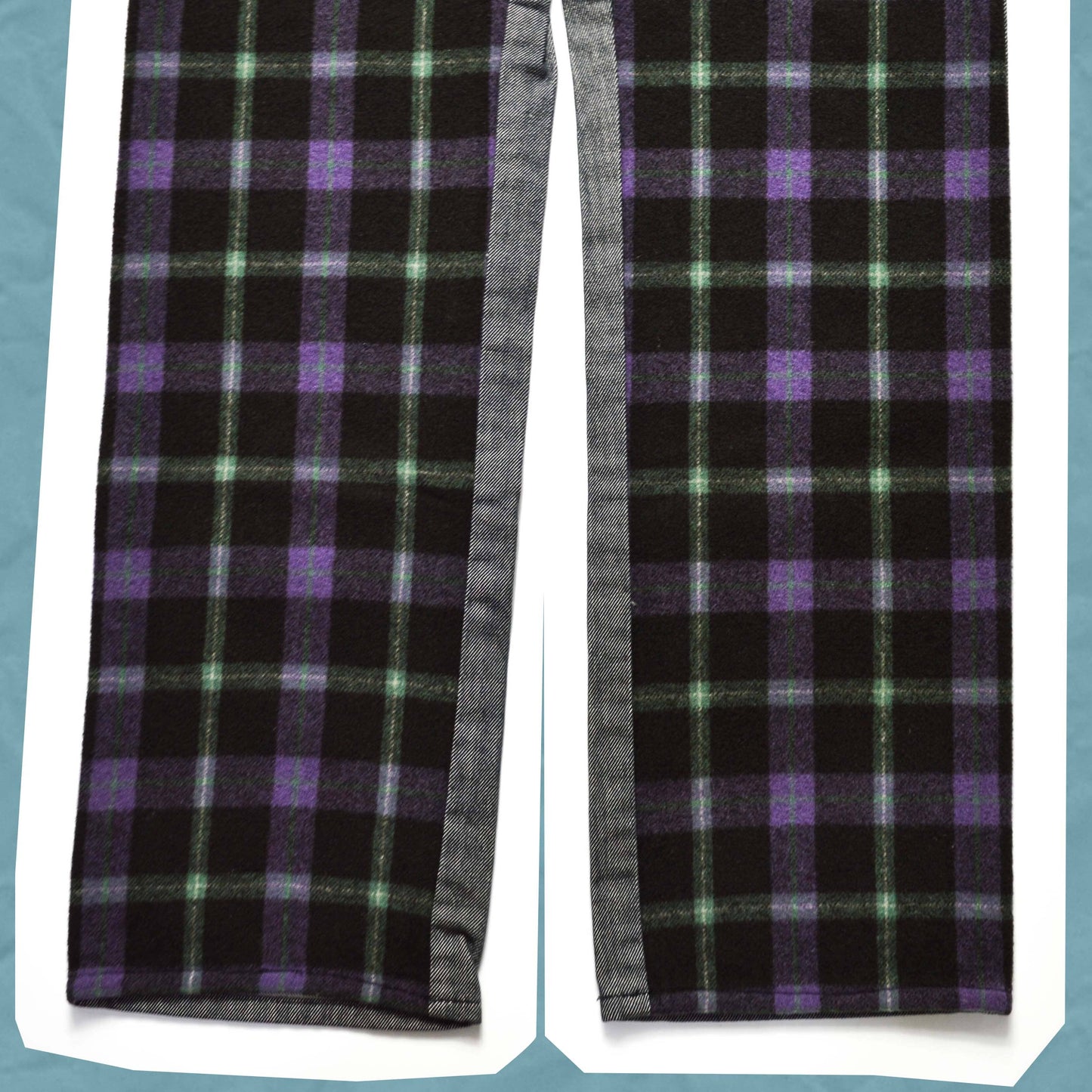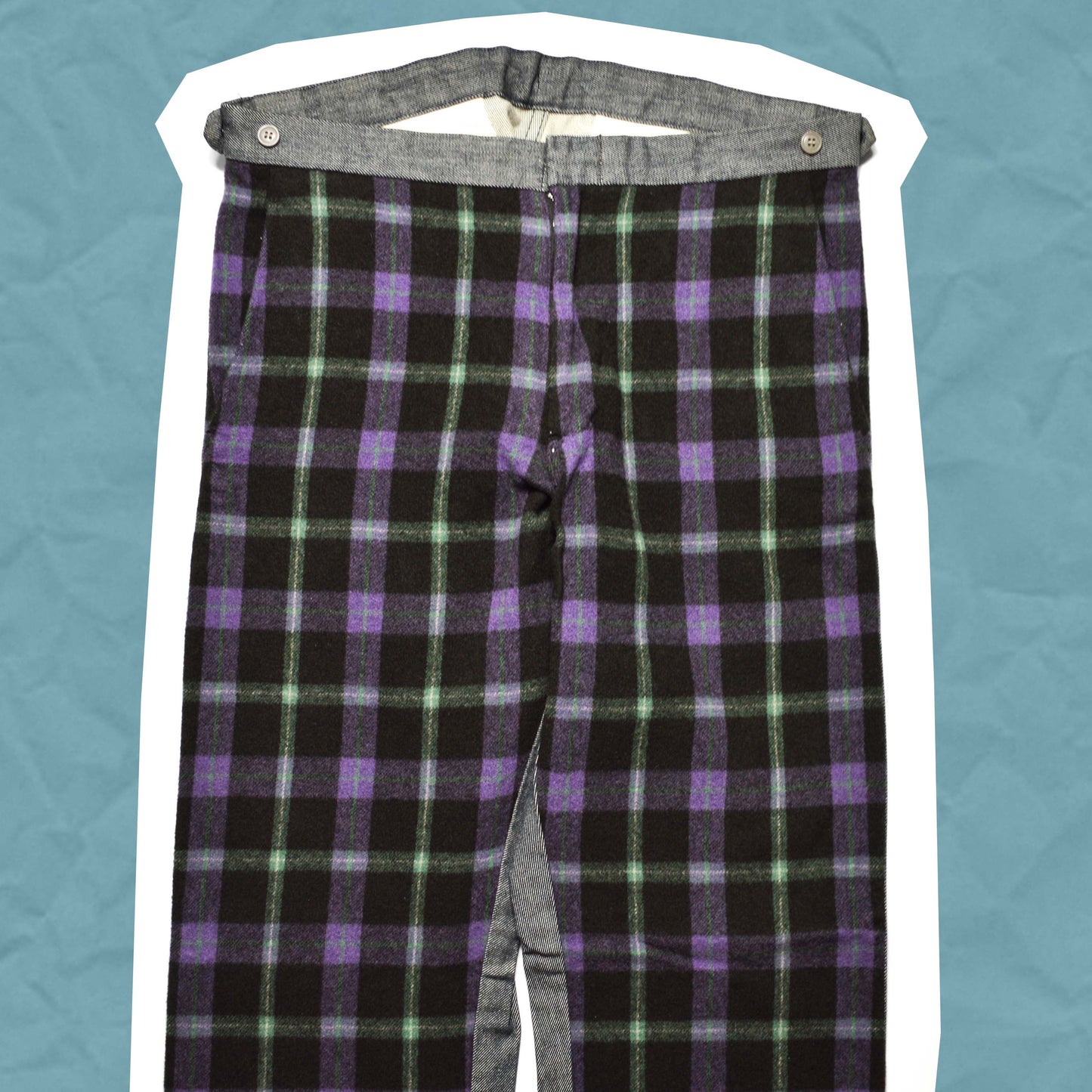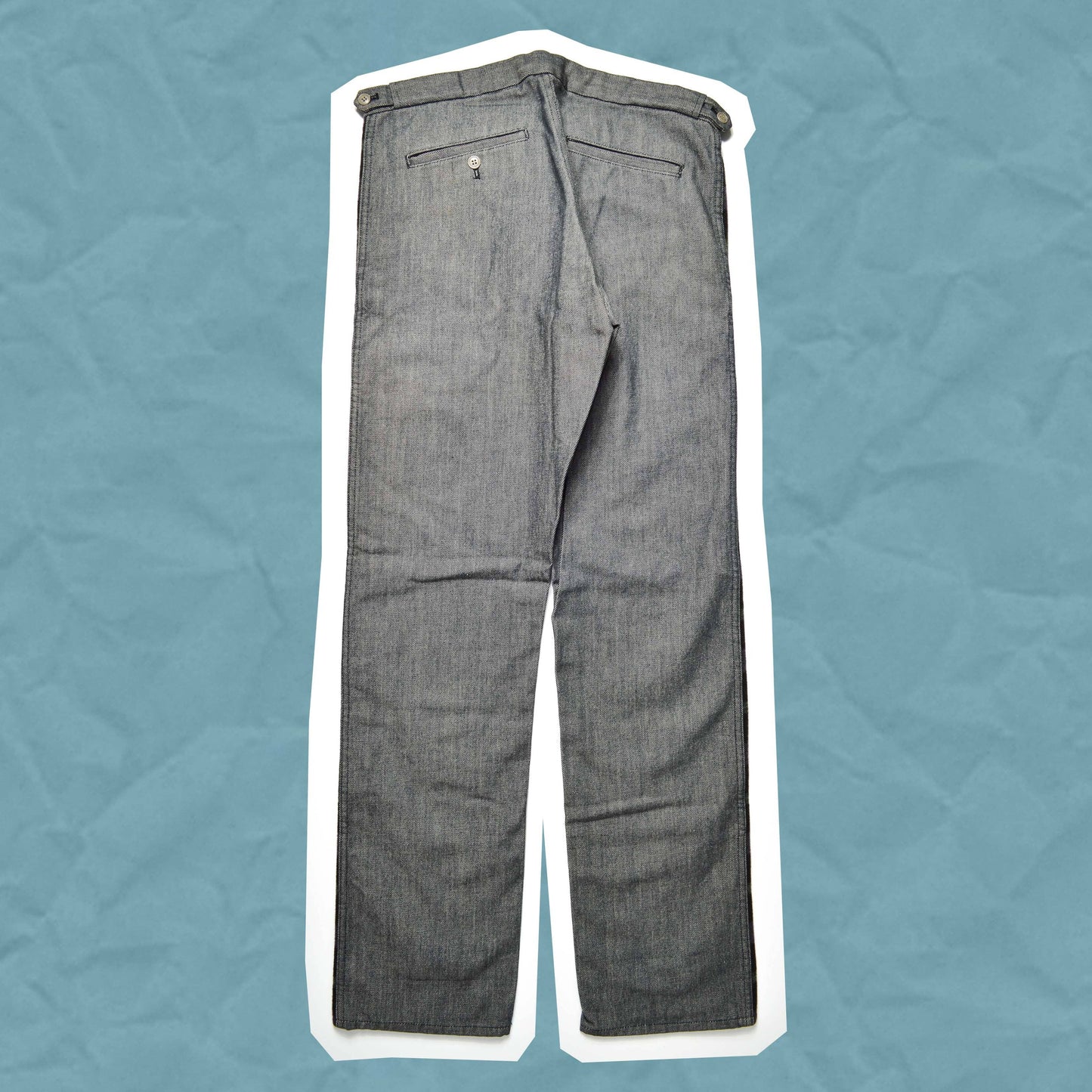 how to measure
*measurements are always in inches and approximate