Comme Des Garçons Homme
baseComme des Garcons Homme 1996 Red Terry Cotton Shirt (M~L)
The vibrant red colour is balanced by the fun terry cotton fabric.
Although this shirt's cut may look very mundane , I can assure you it fits great, like cooking a simple meal with premium ingredients , if done well there's nothing quite like it. Just like that everything is well thought out , I especially like how the single pocket placement is slightly higher than average , shoulders have just the right amount of width to be just relaxed enough. The back centre pleat also fits very well on this out of the ordinary fabric.
Just incredibly well executed and aged just right and well balanced.
Great condition, just light fading.
No size notation as to be expected, fits in between a medium and a large in my opinion.
P2P 23
Back Length Excluding Collar / Hood 28Shirt
( All Approximate and in Inches )
how to measure
View full details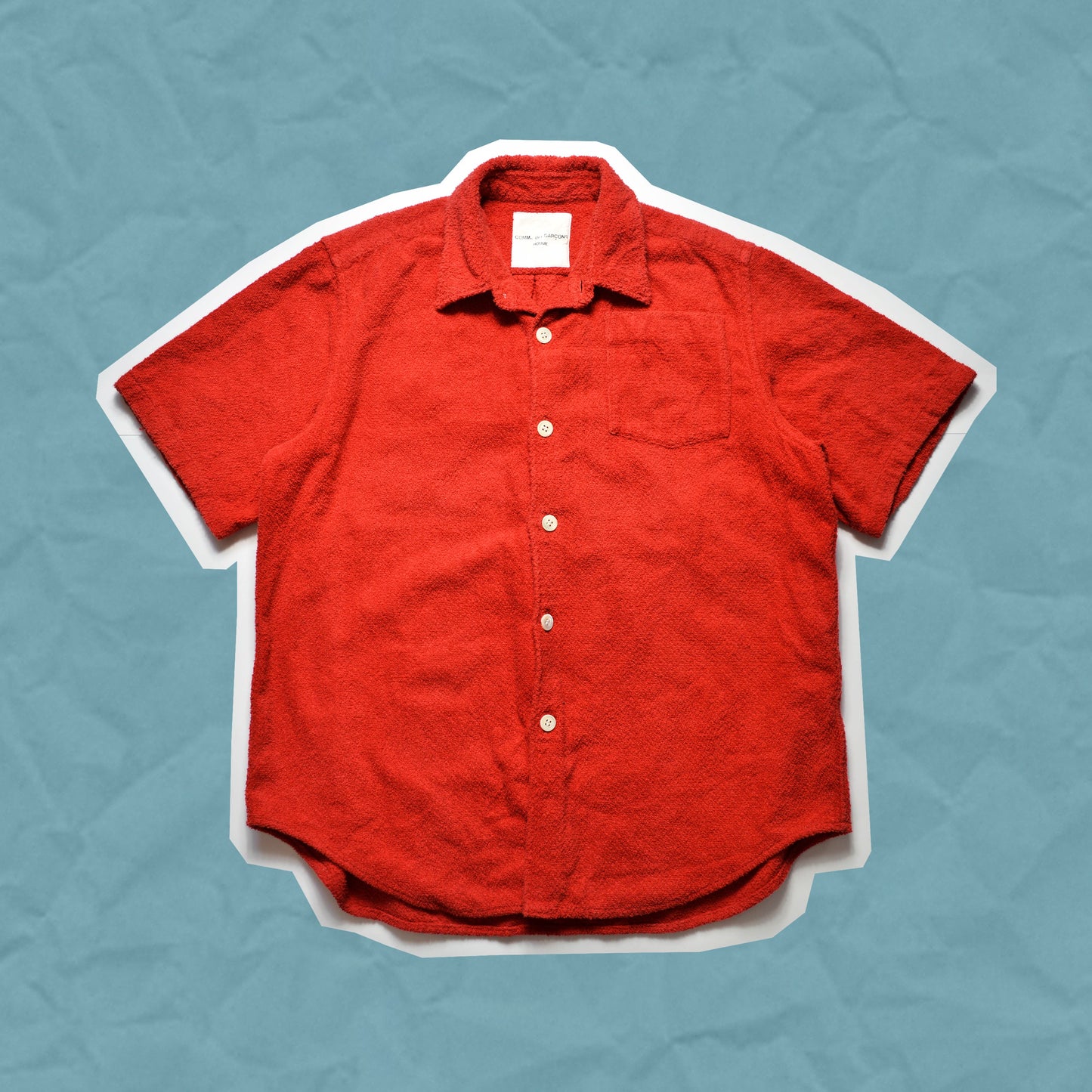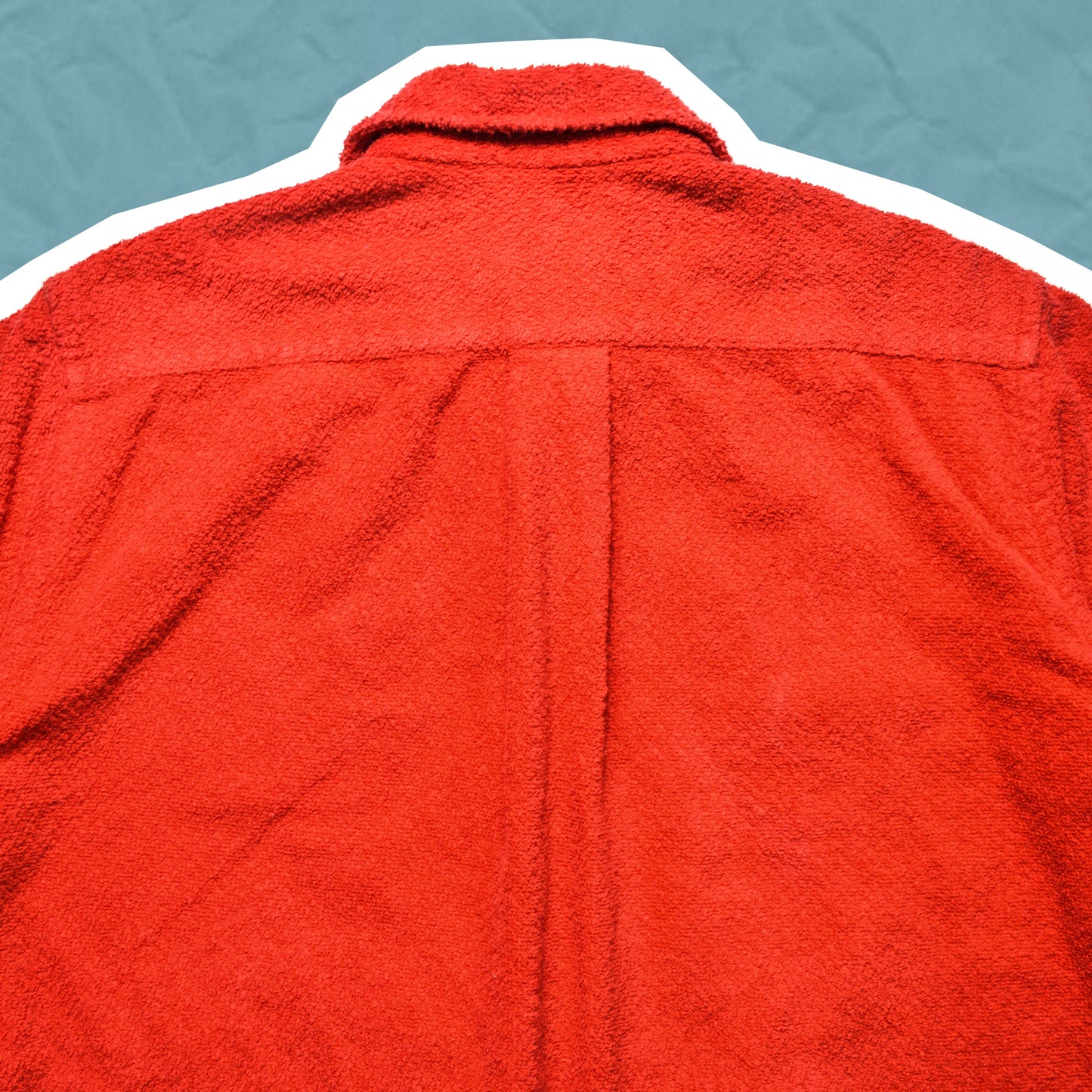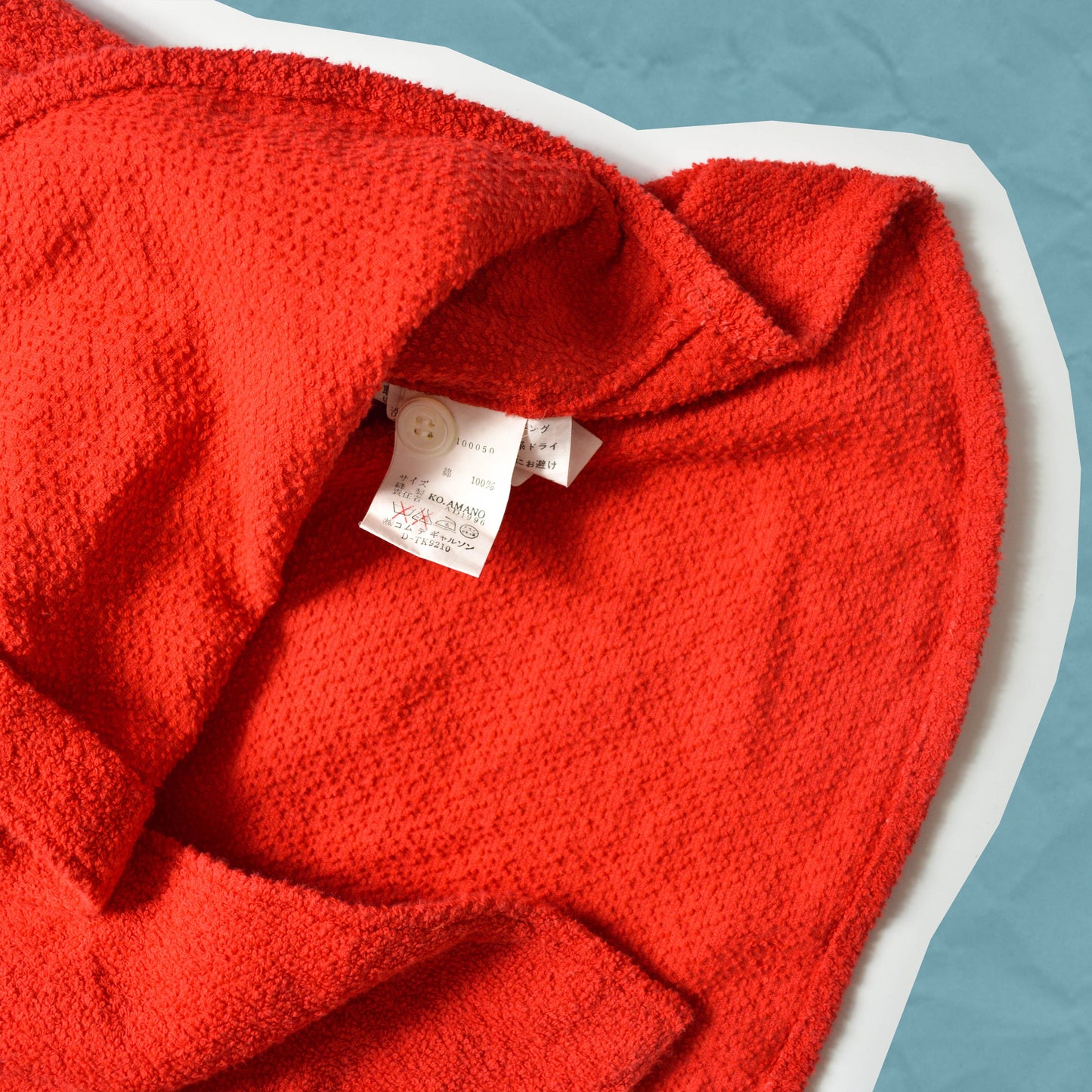 how to measure
*measurements are always in inches and approximate