C.P. Company
Regular price
£985
Sale price
£985
Unit price
per
Sale
Sold out
C.P. Company 1990 Ideas from Massimo Osti Weathered Material Processed Cargo Jacket with Internal Carry Straps (~XXL~)
Insane bit of CP history, can see a lot of Osti's style elements through this whether that's the sleeve construction or the hood joint. Also an early piece which shows a initial approach to the adventurous material processing that he innovated and is now a main pillar of Stone Island and C.P company's identity.
So much details even the 30 photos couldn't fully encompass.
My favourite part is where the external fabric is used to create the suspended pocket bags for the upper exterior compartments and when the jacket is open it gives an impression of lungs not only in shape but colour and texture. Not sure if this was intentional design decision but Just wow!
Packs away aswell. 
Since the straps can be unclipped there's just so much potential for styling this too.
Large mesh cargo compartments on the interior.
Good condition considering its 32 years old. Just missing one snap enclosure half on one of the exterior compartments and a small tear besides the side opening for the pocket , some yellowing to the internal side of the lapel and general wear.
Tagged size 52 fits around a XXL 
P2P 27
Shoulder to Bottom 30.5
Sleeve Length from Shoulder Tip 25
Shoulder Width 23
( All Approximate and in Inches )
how to measure
View full details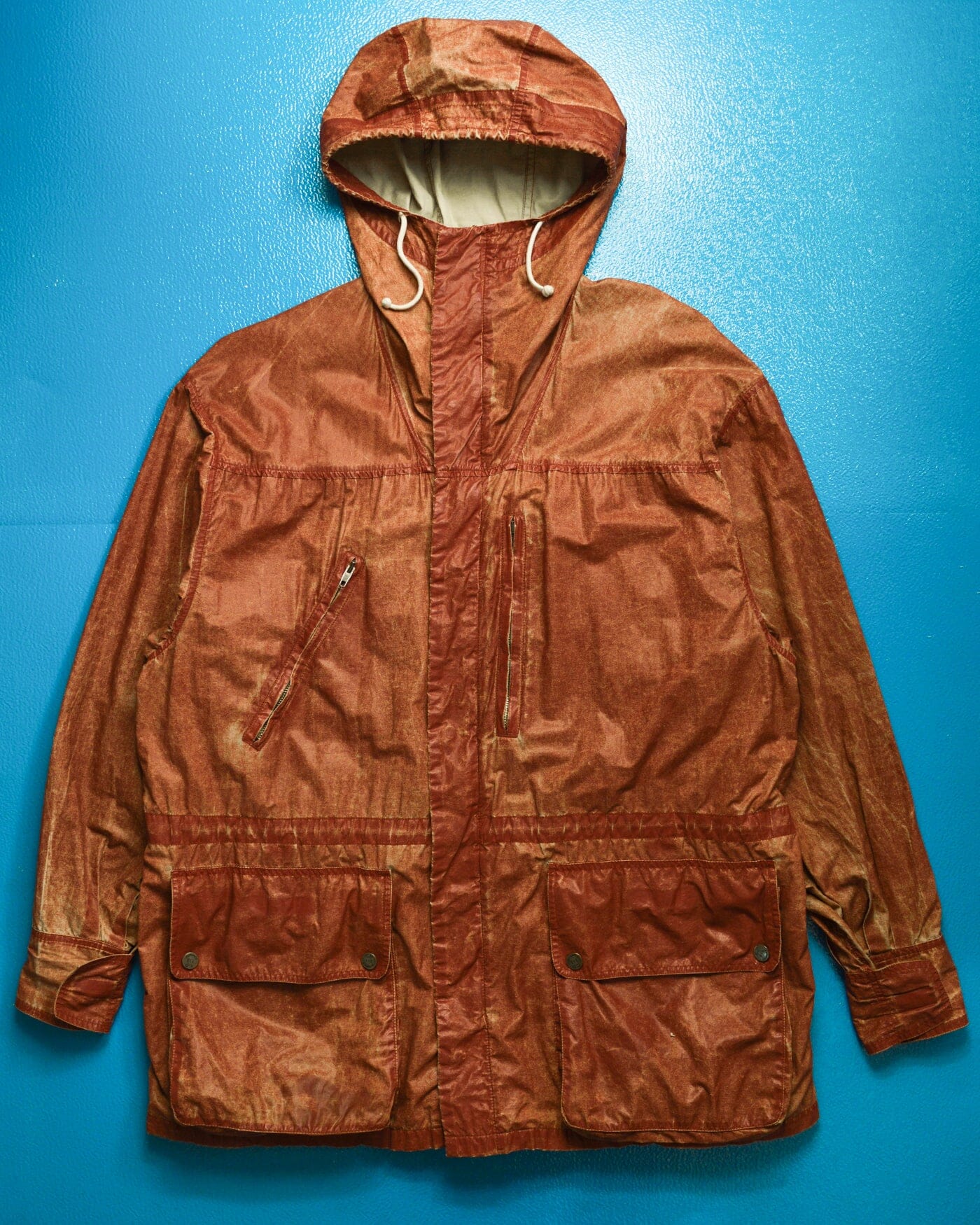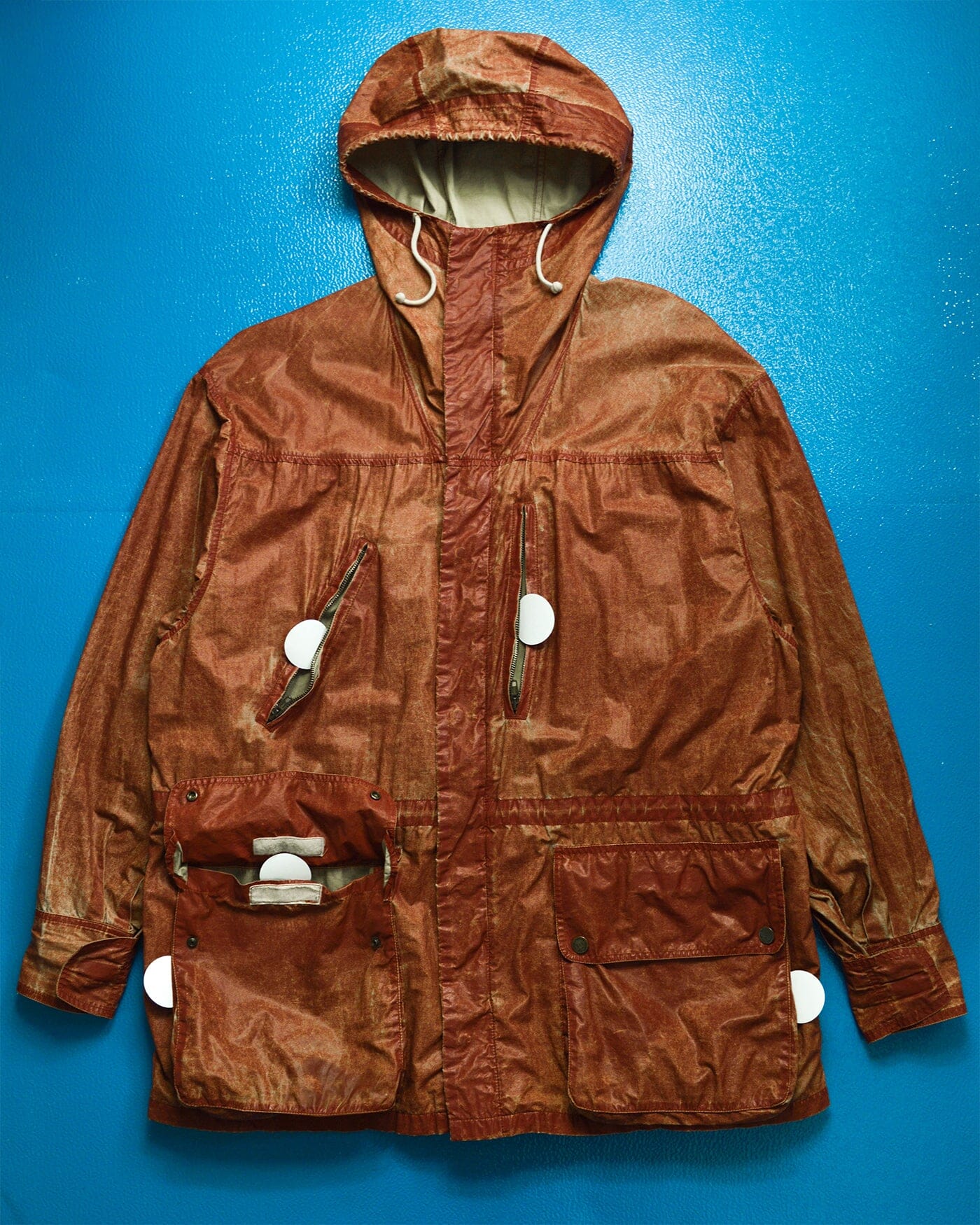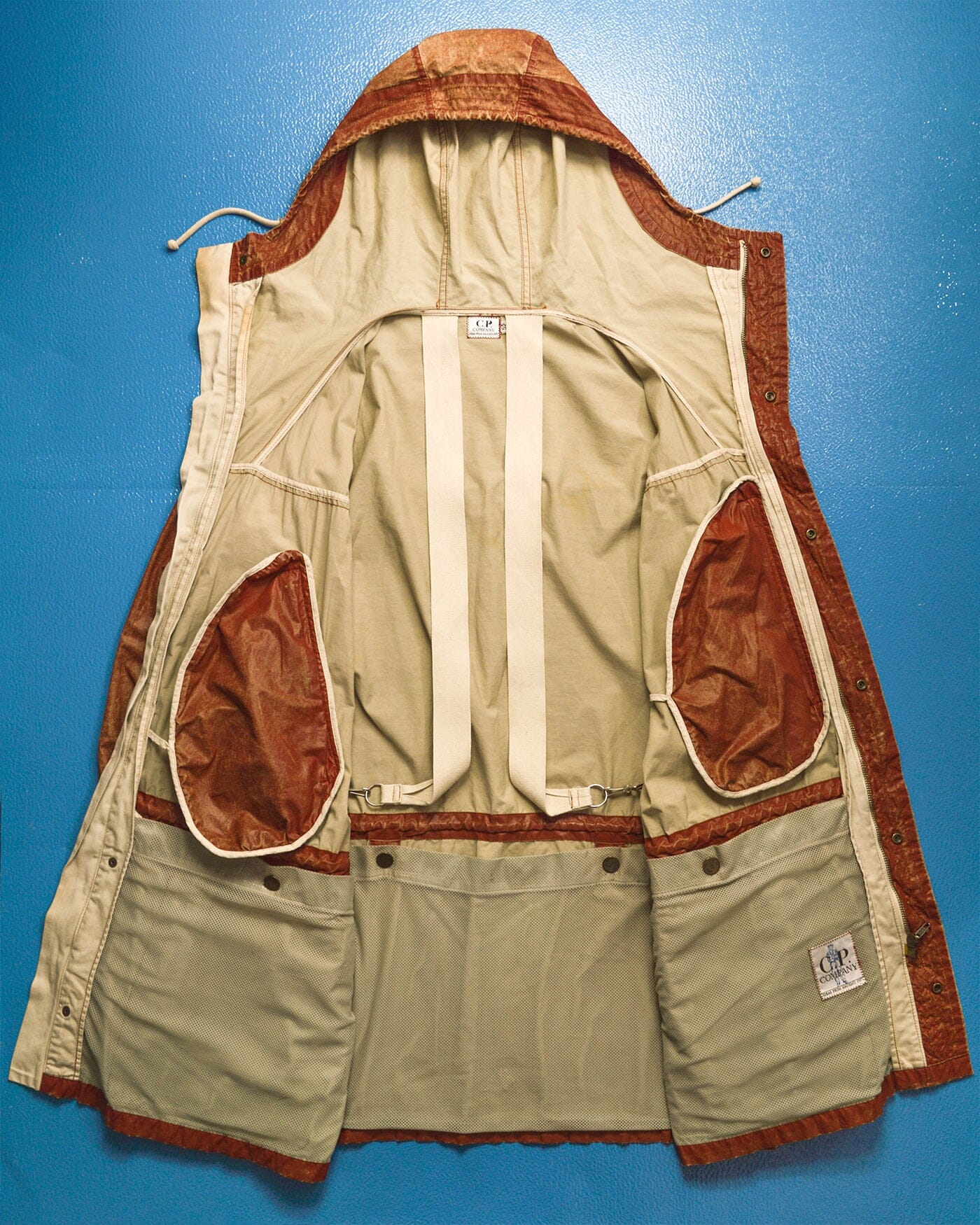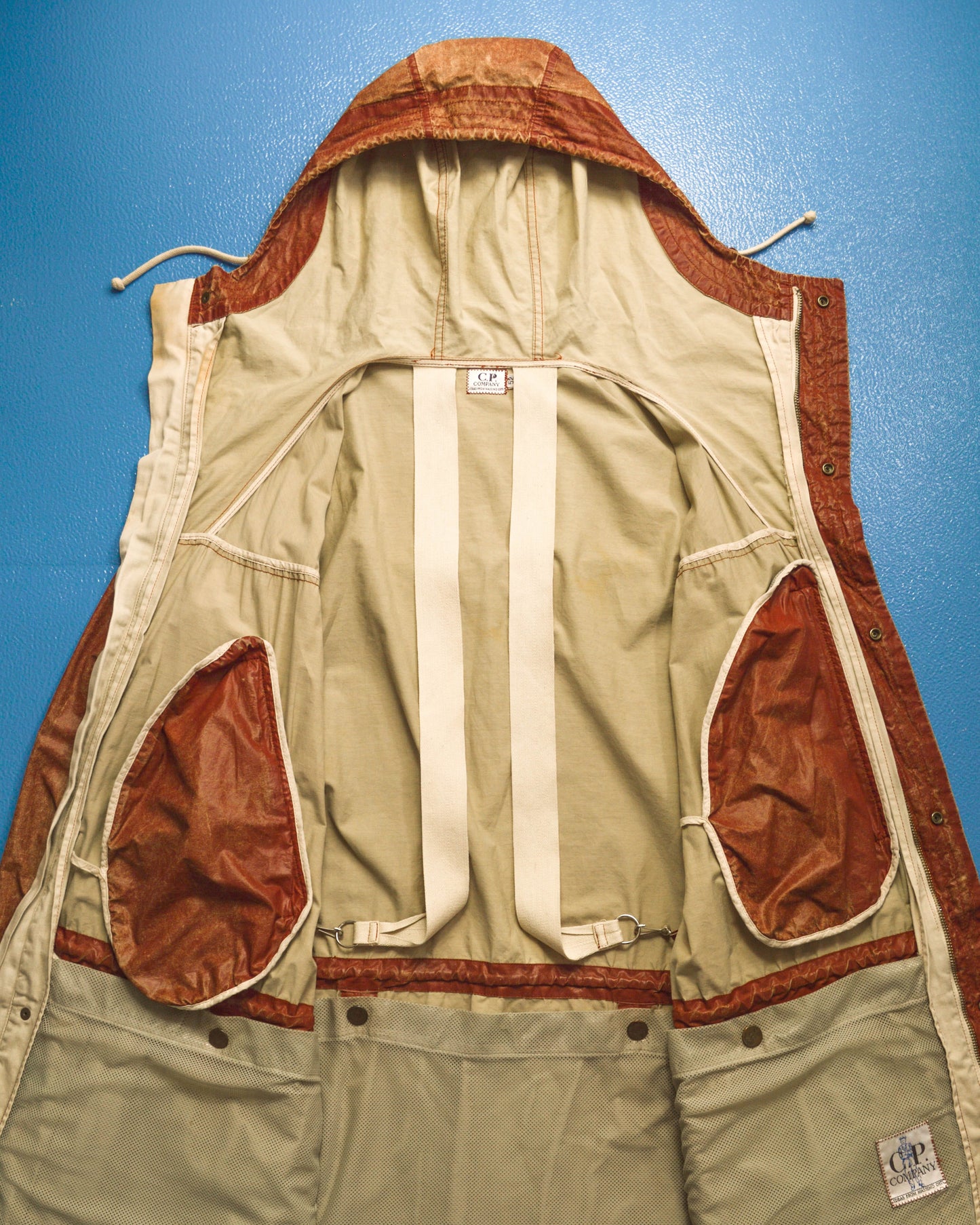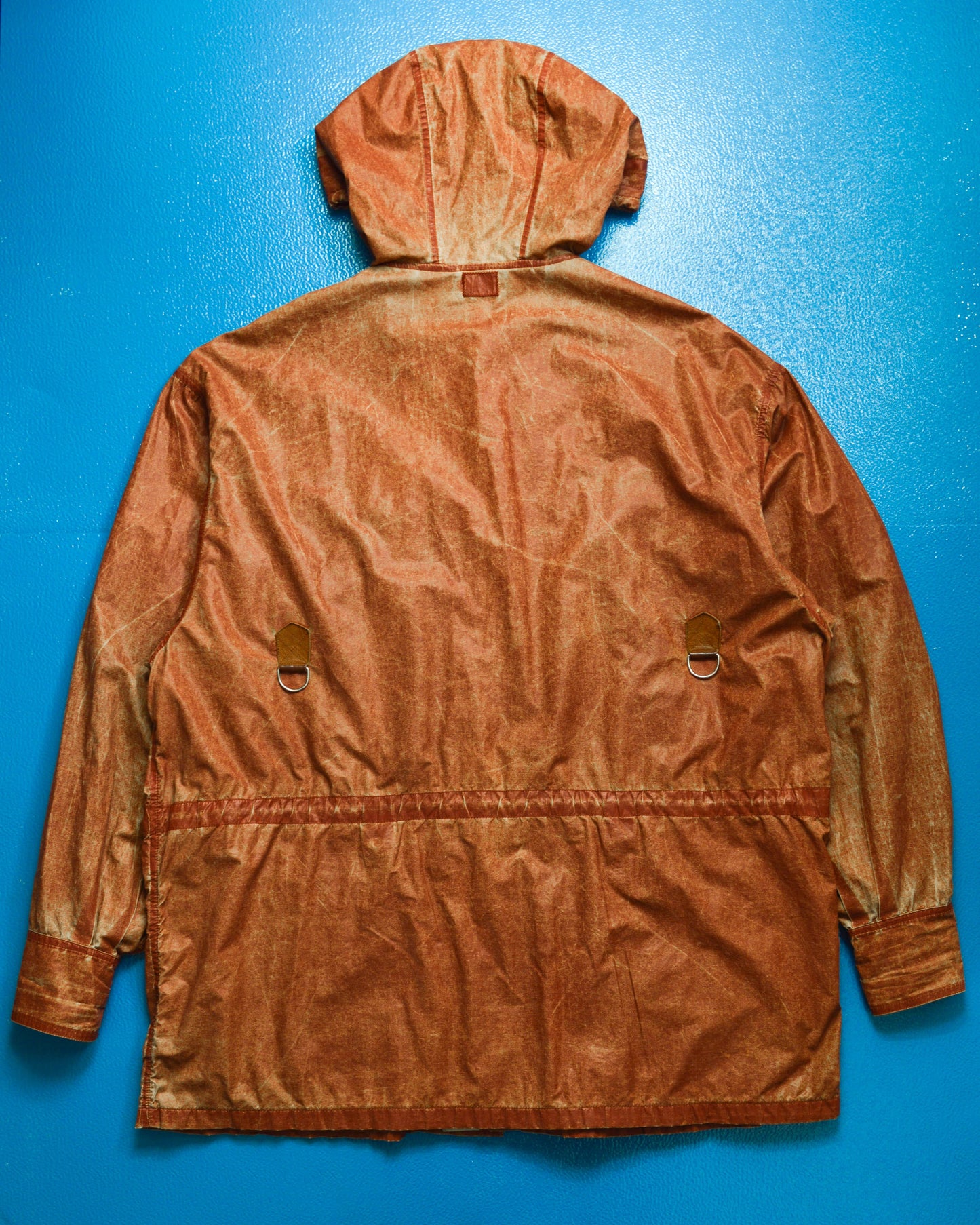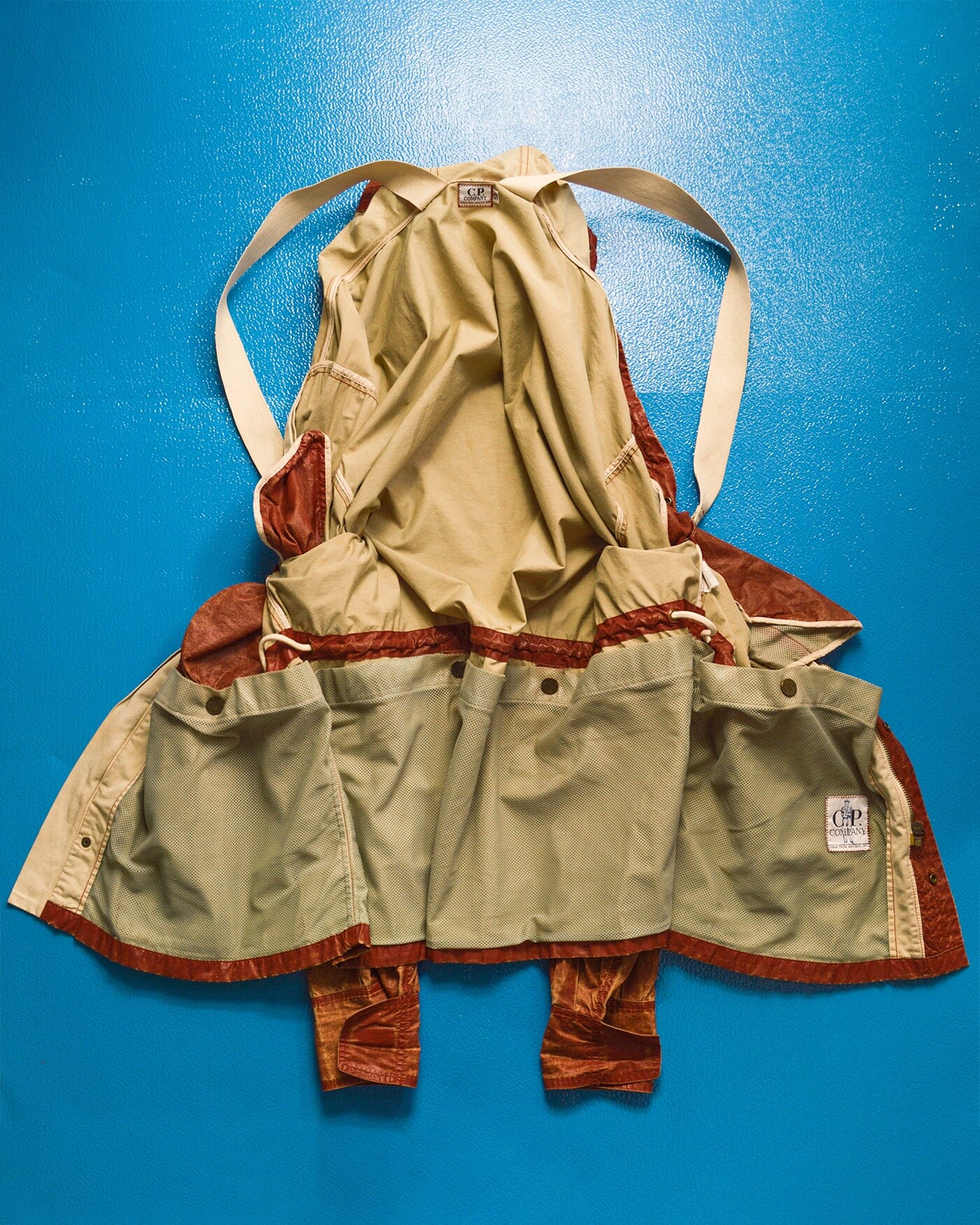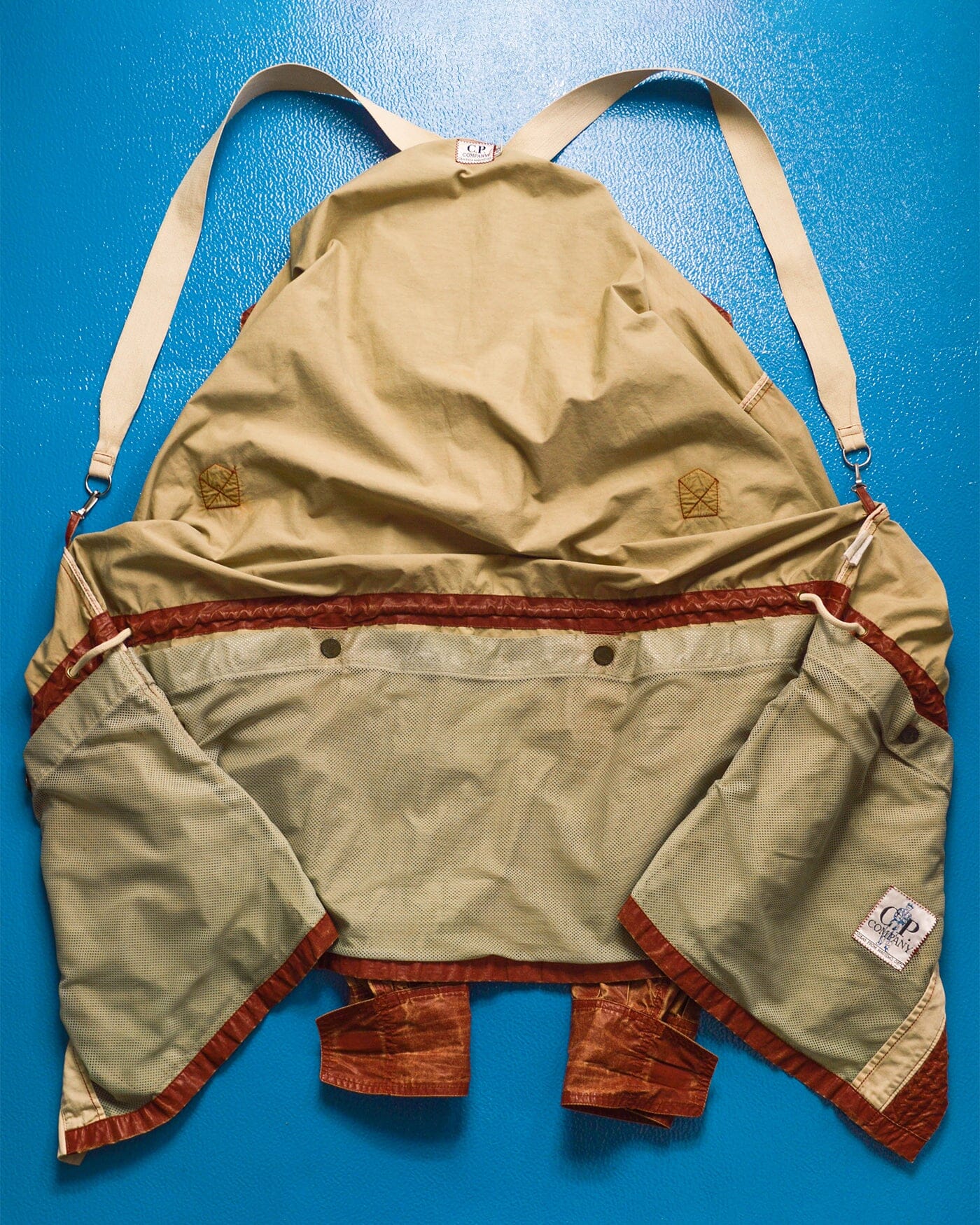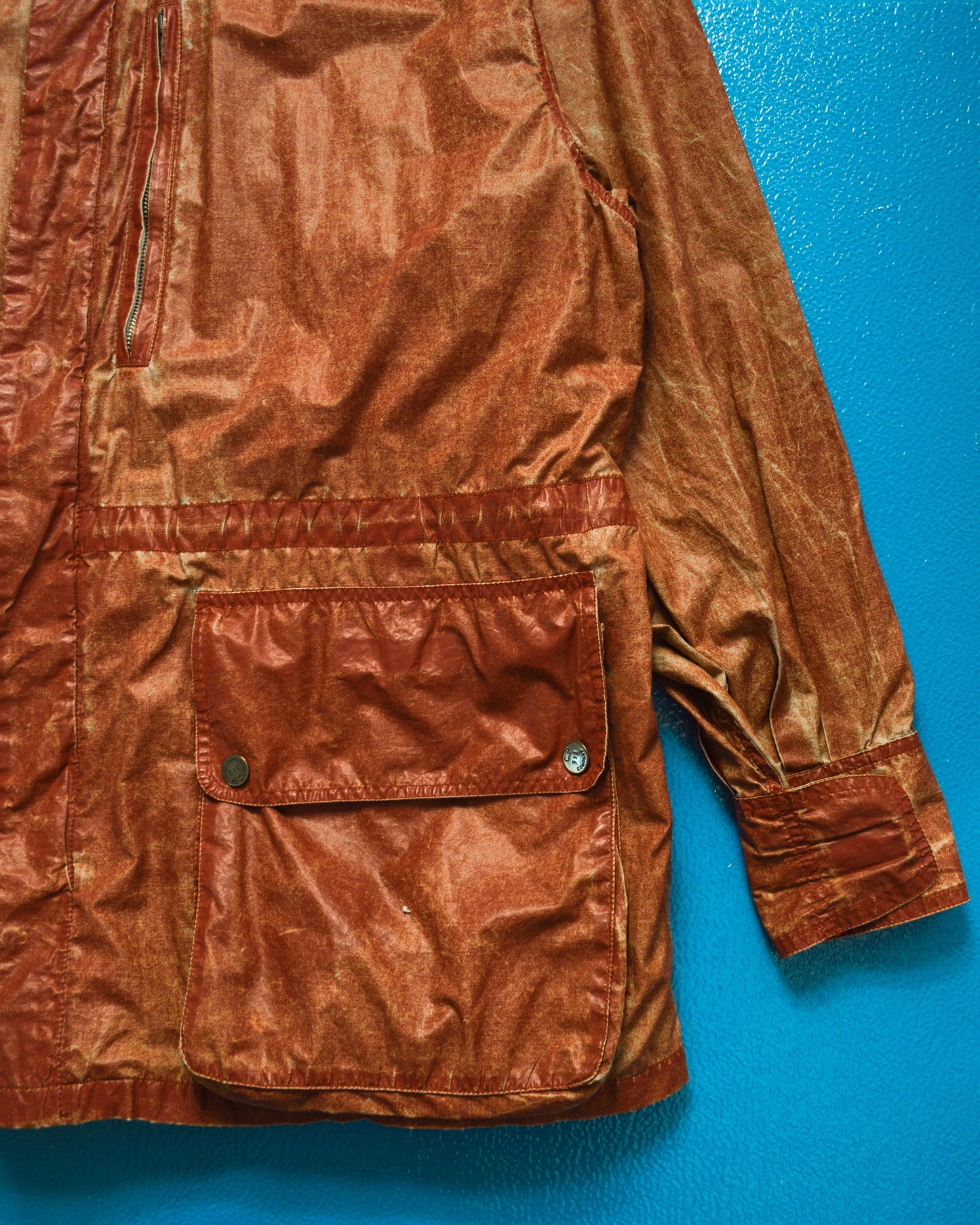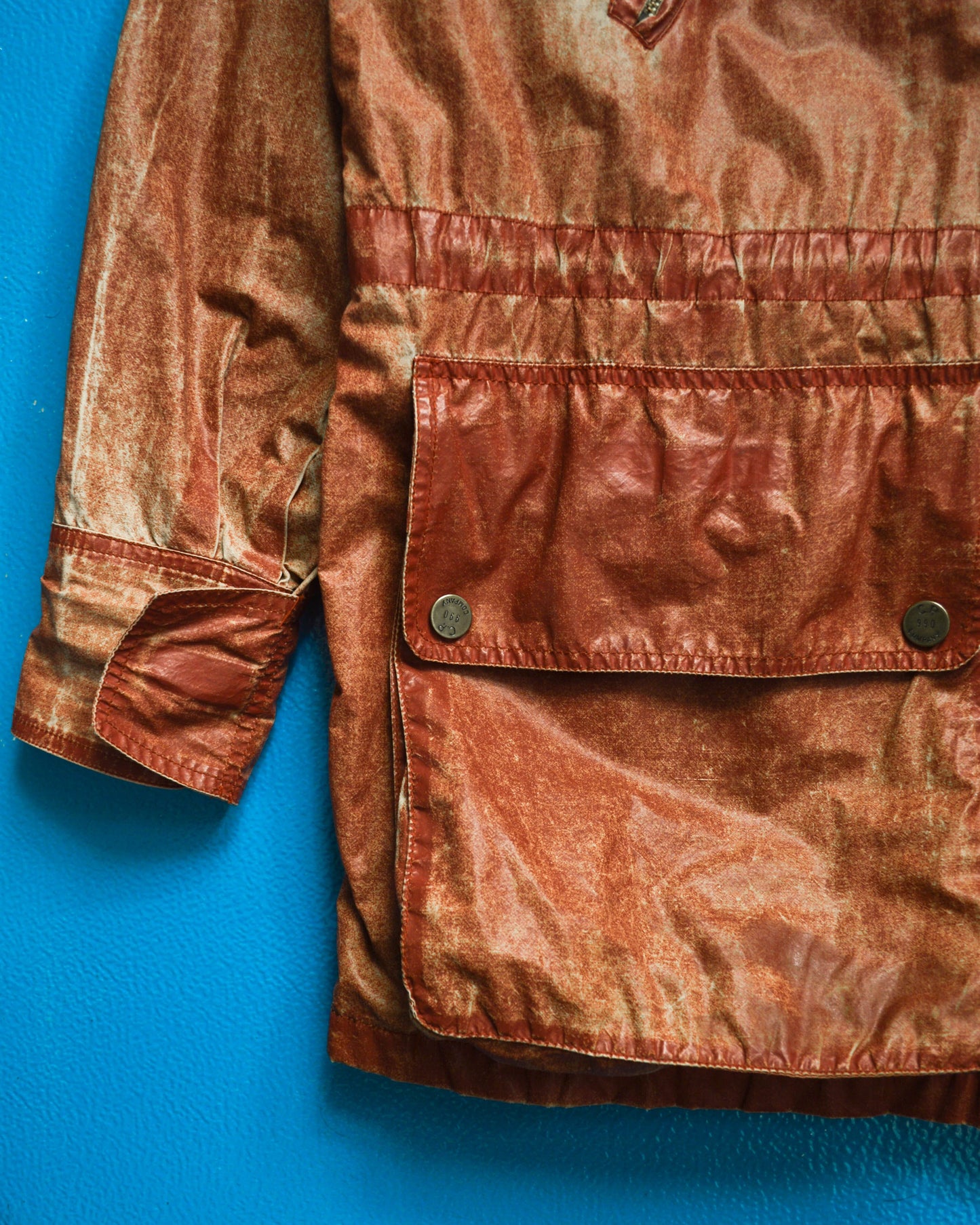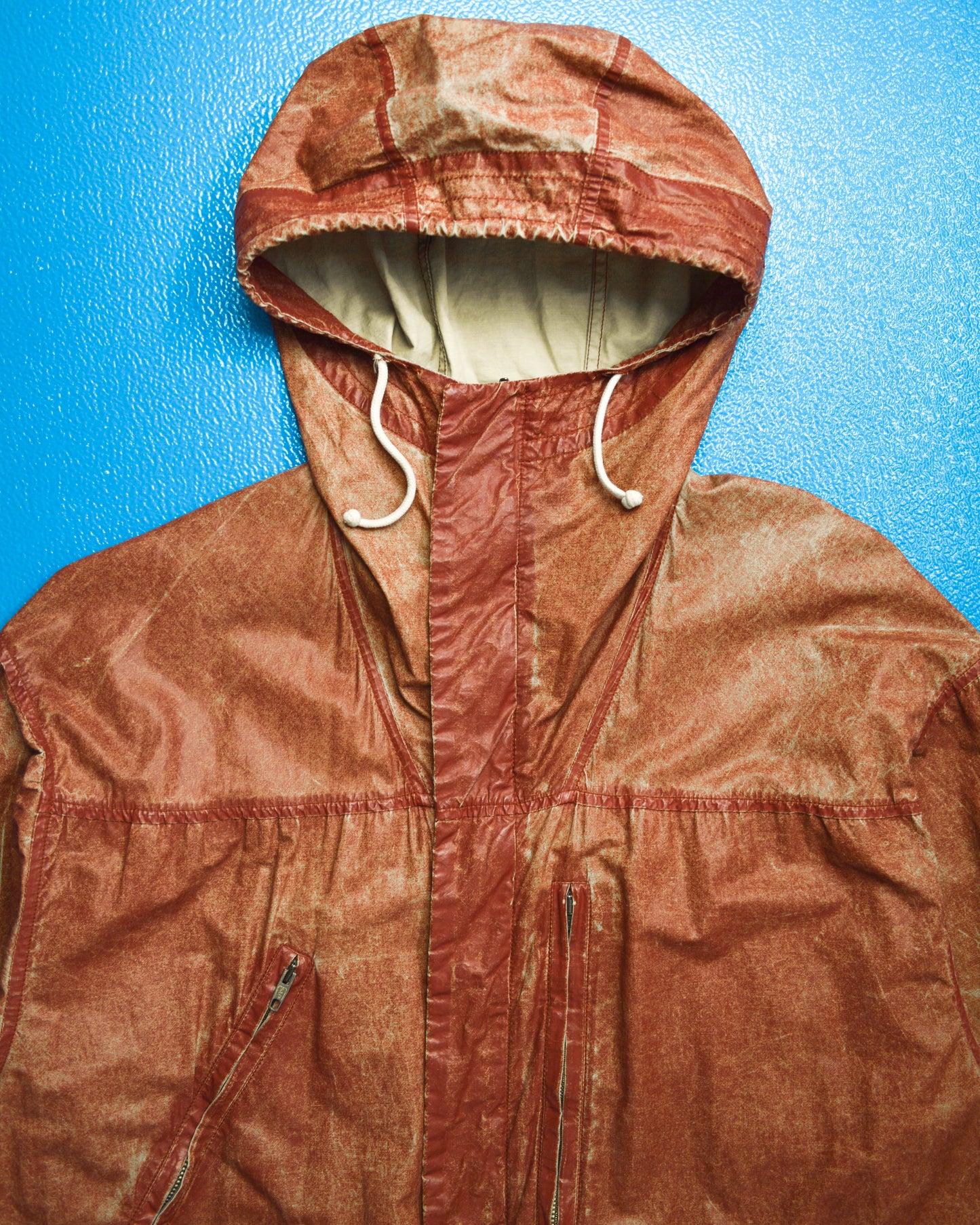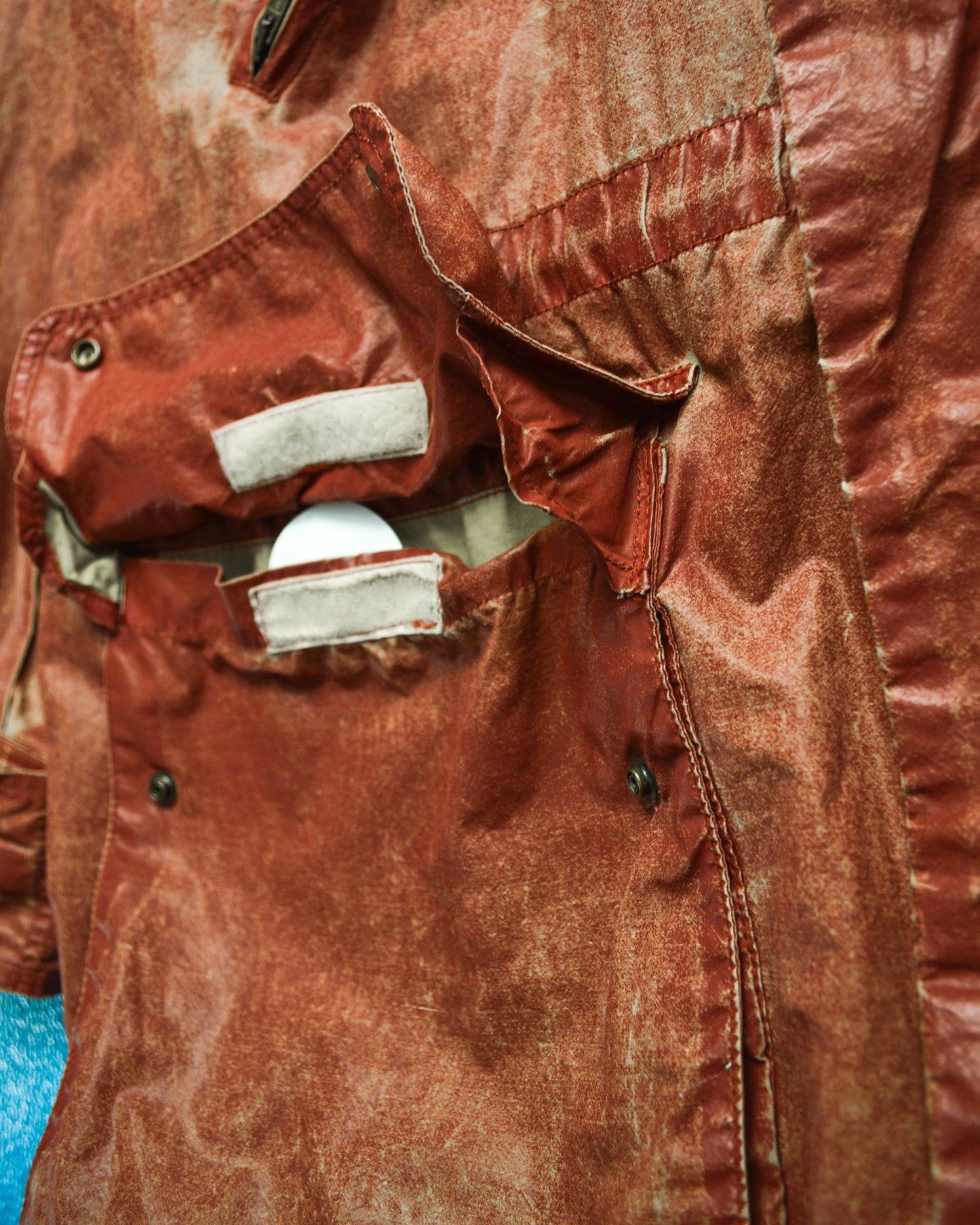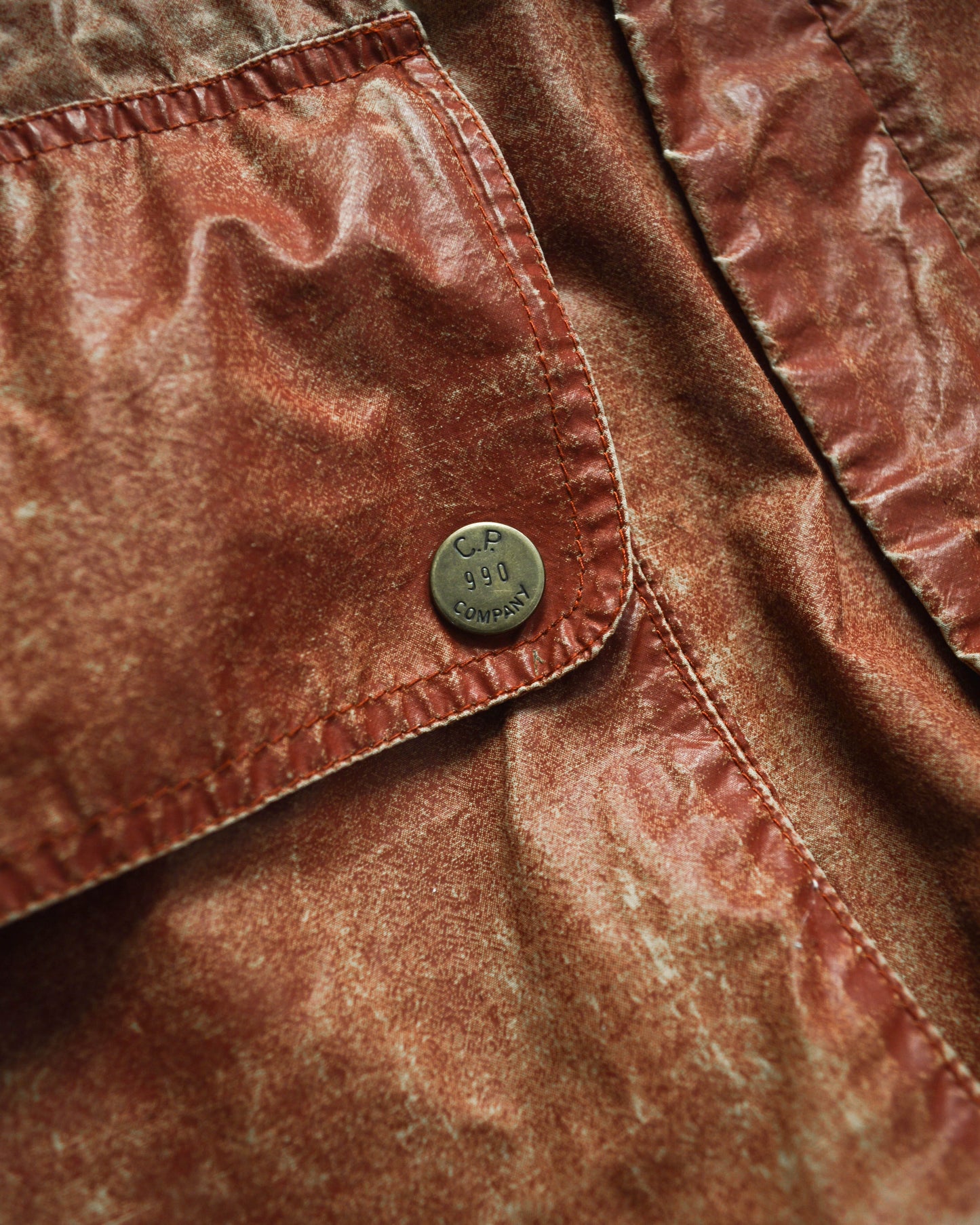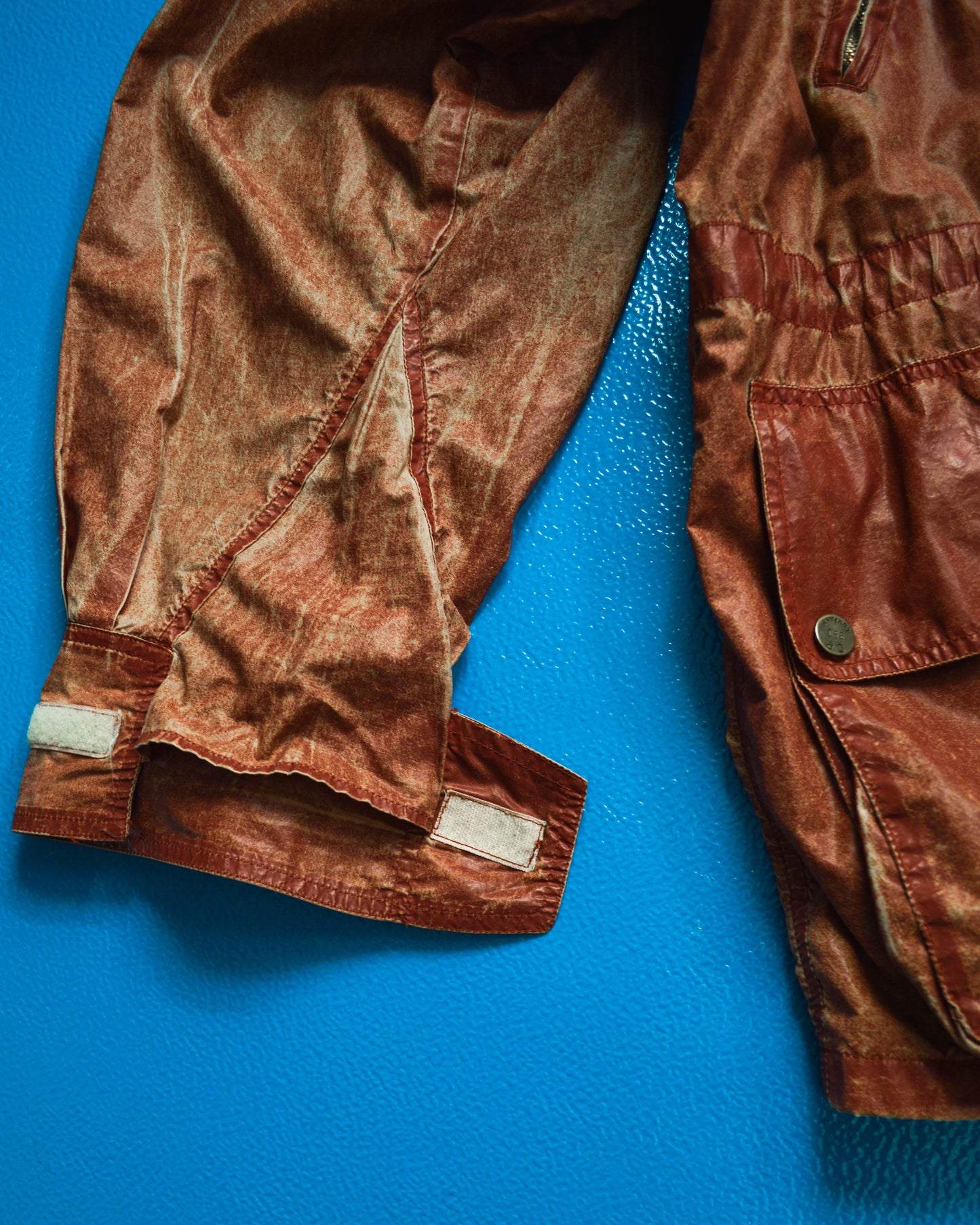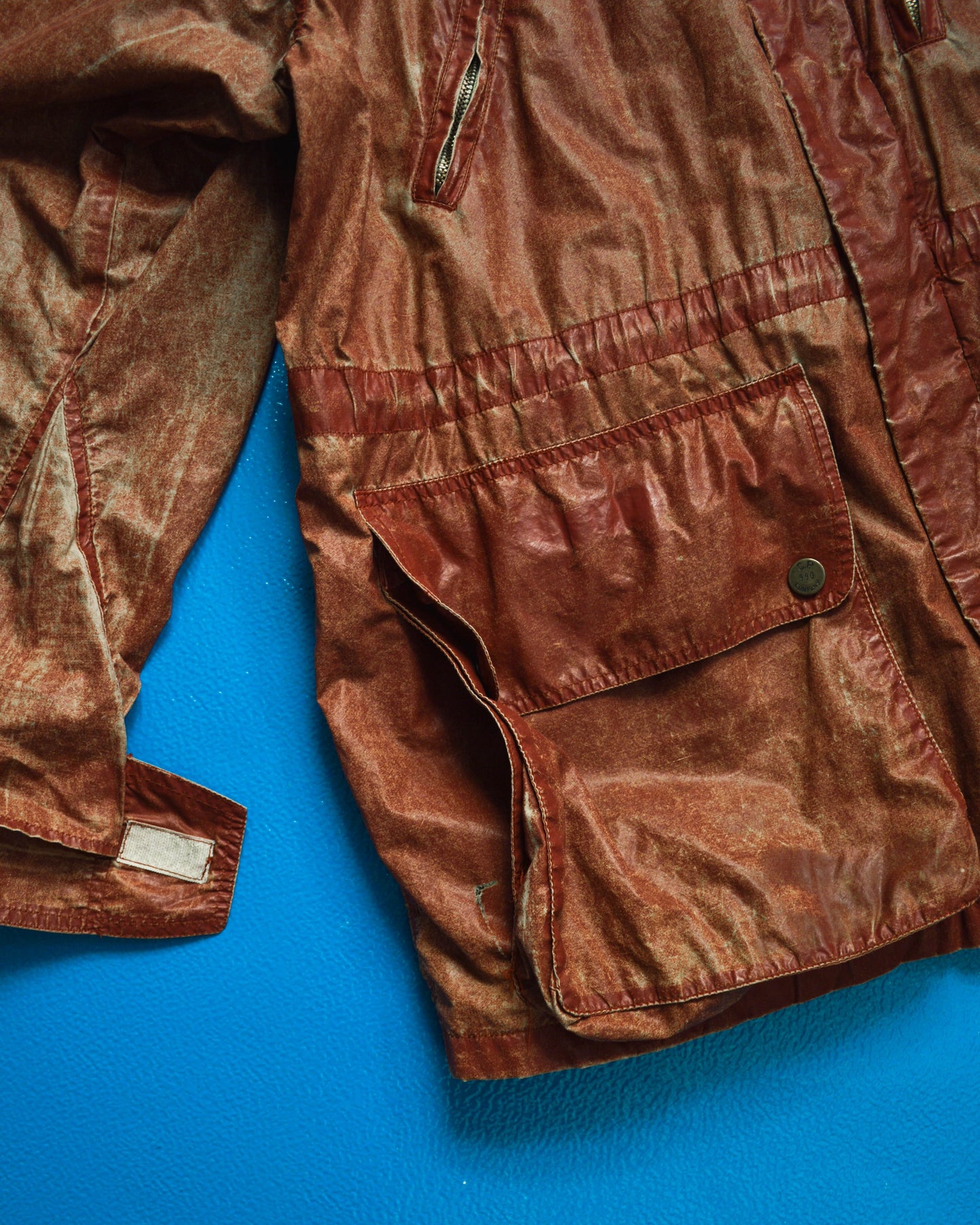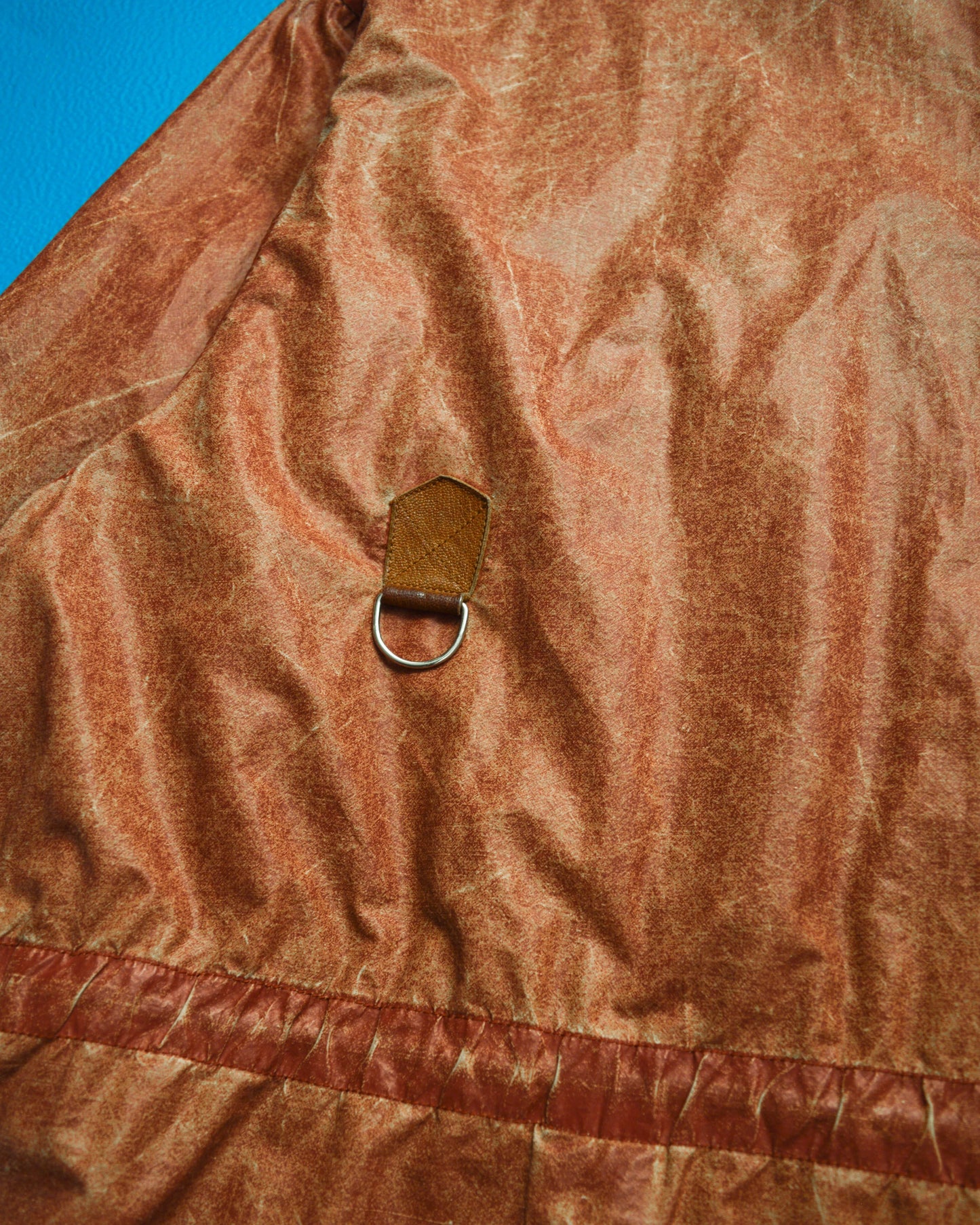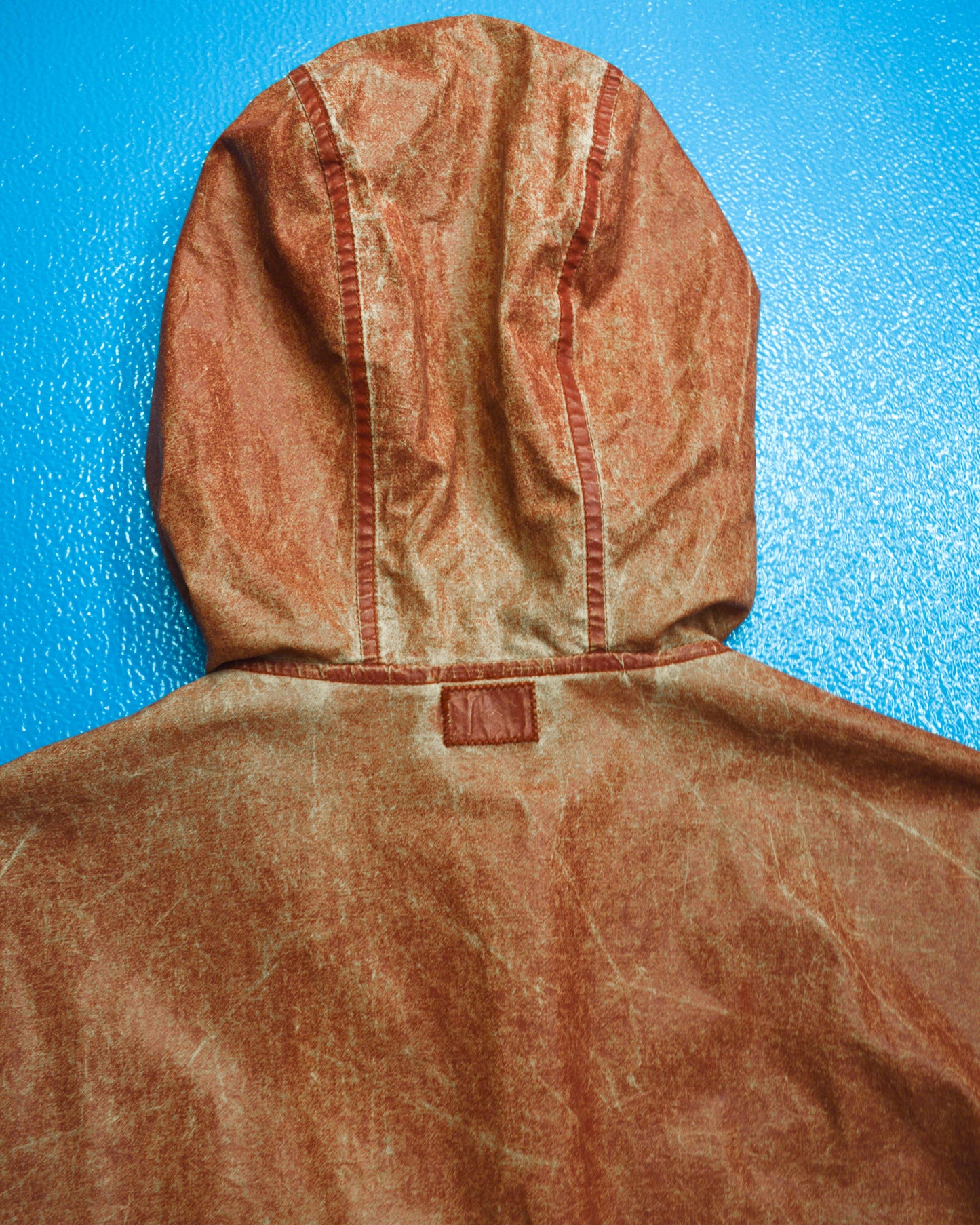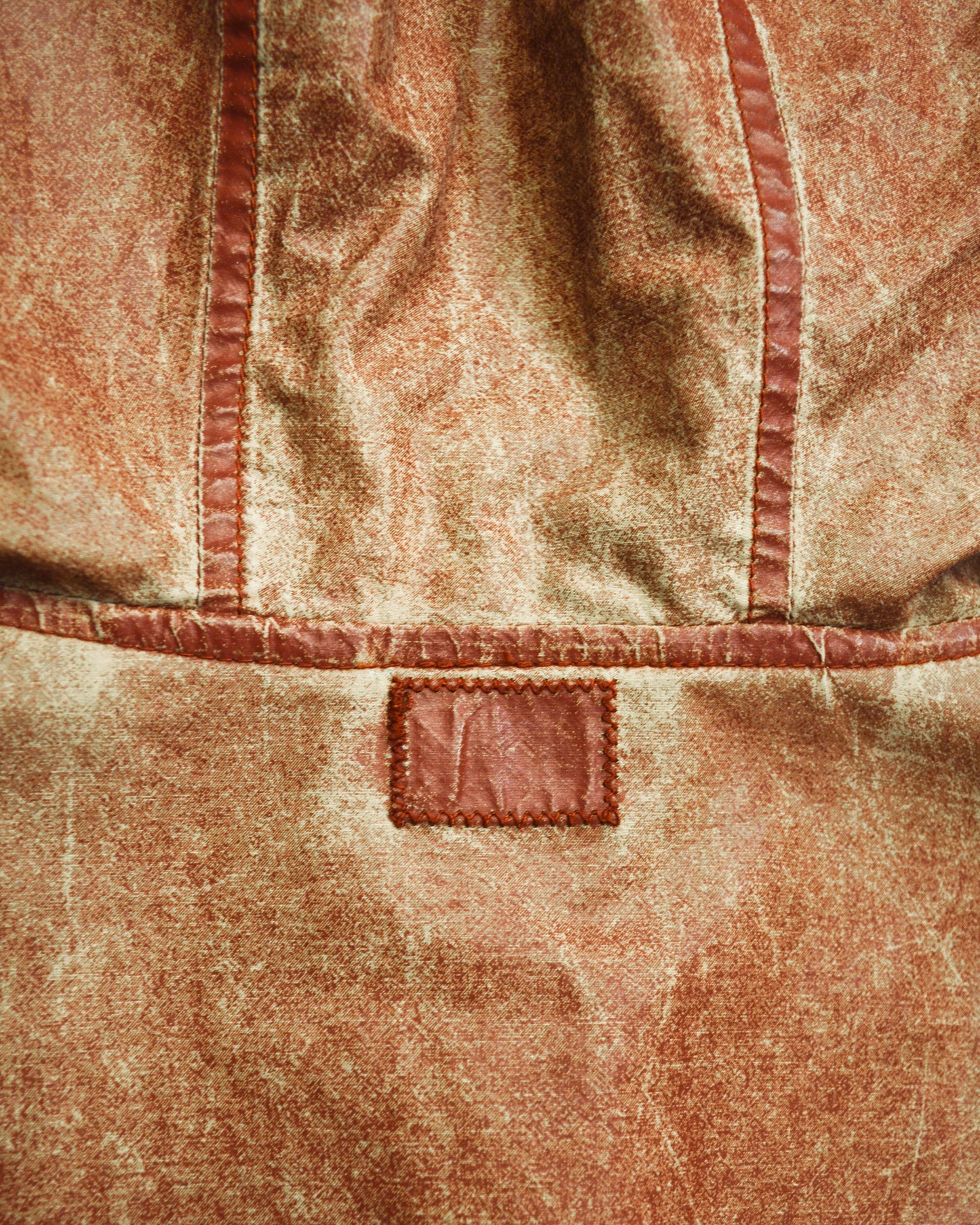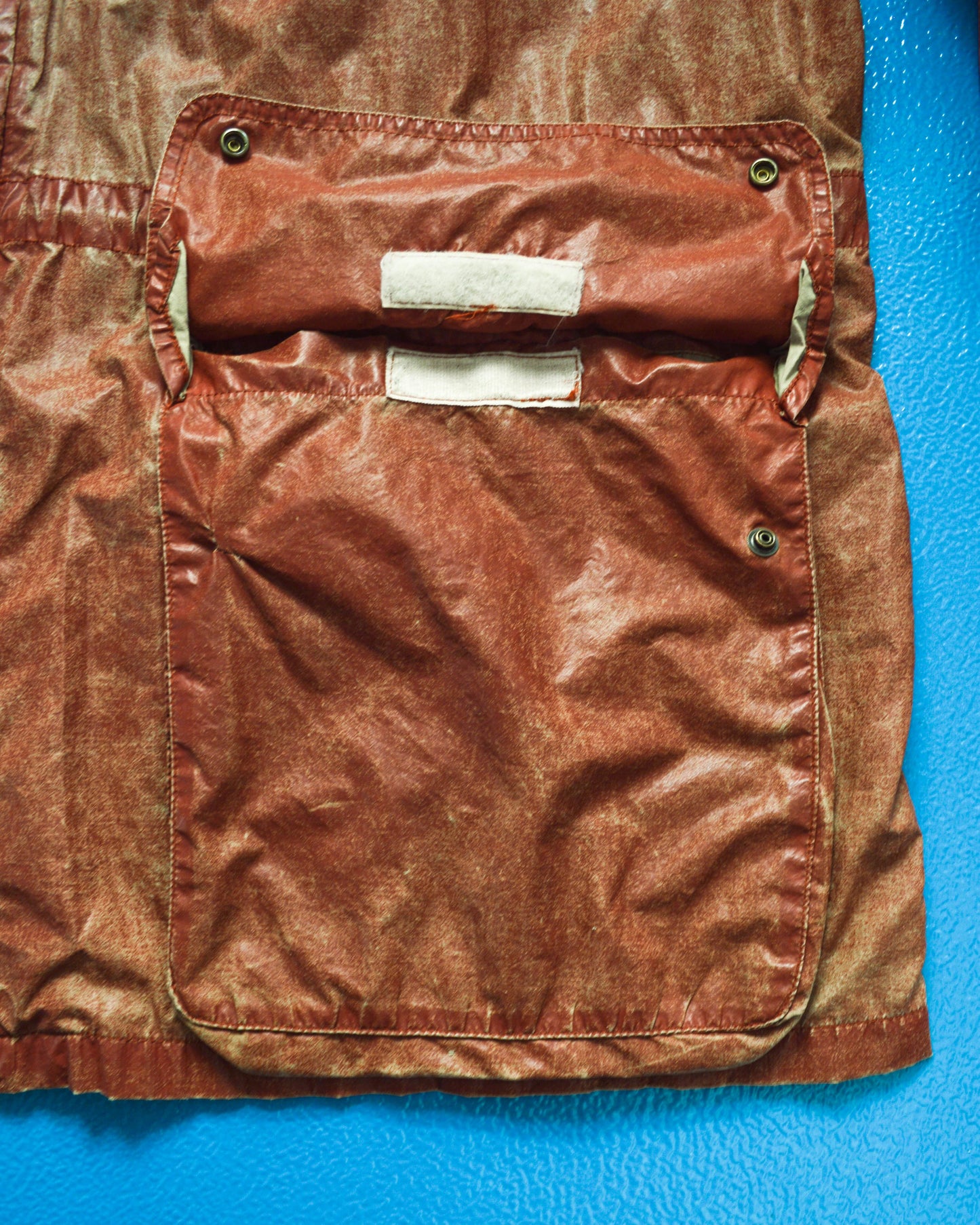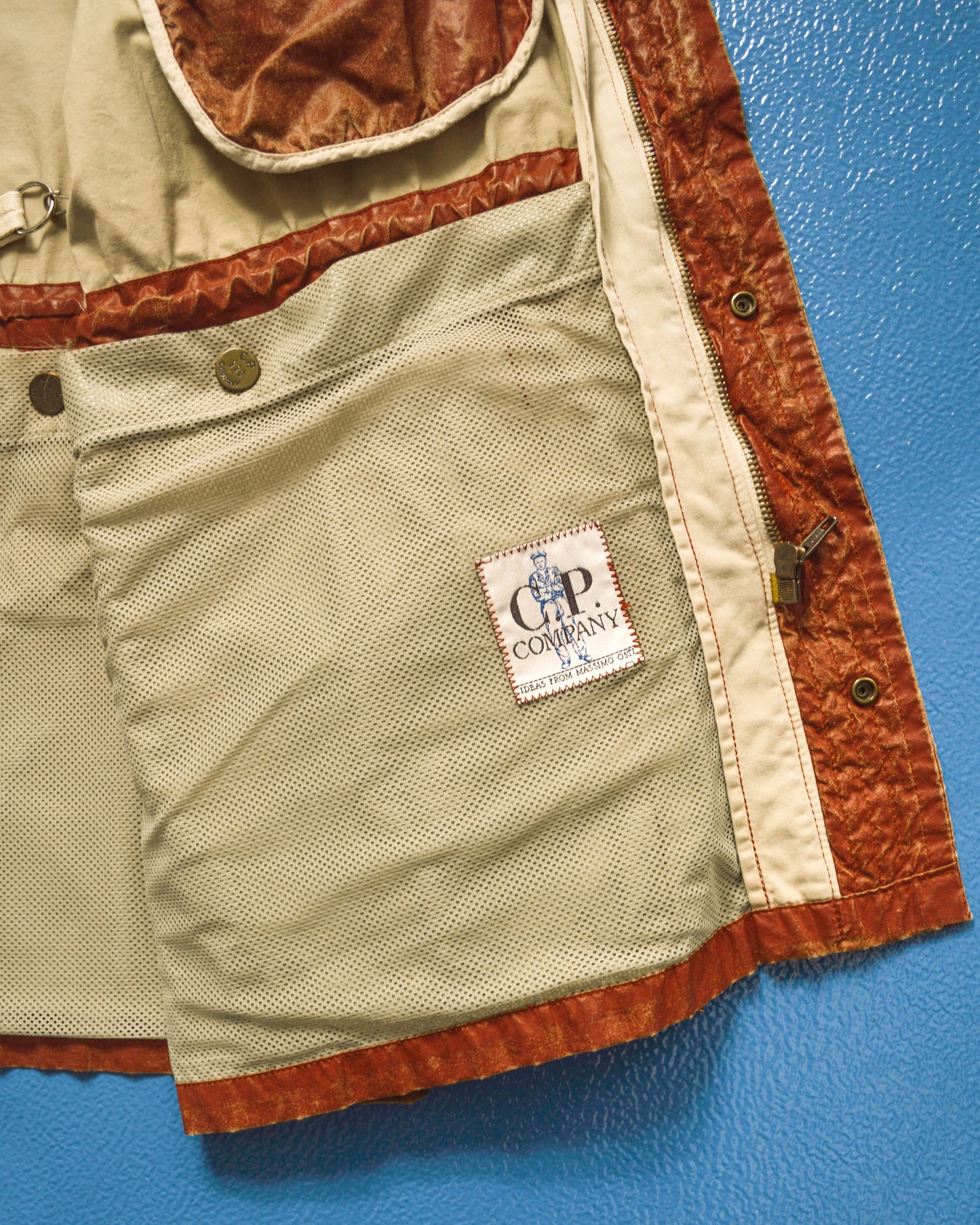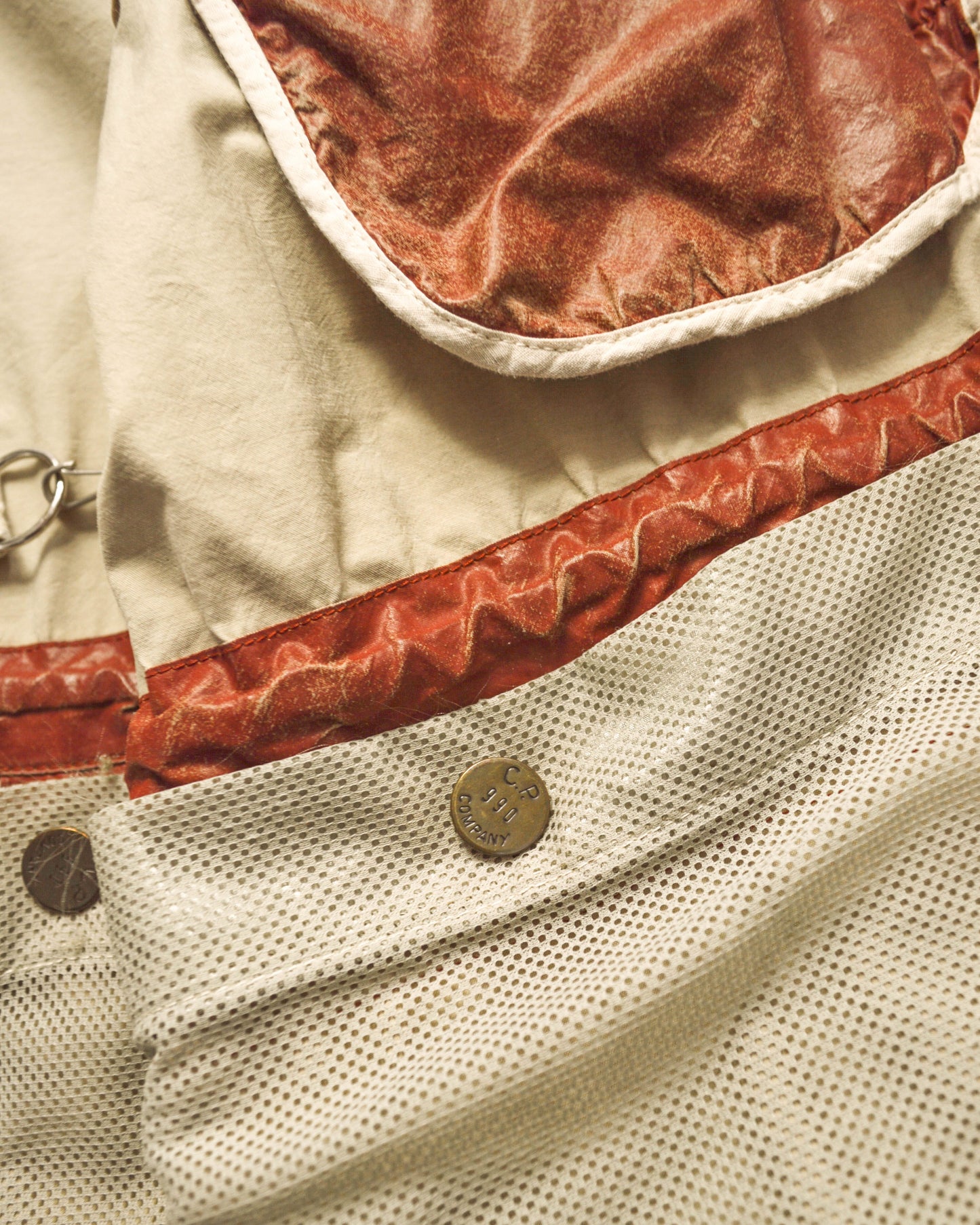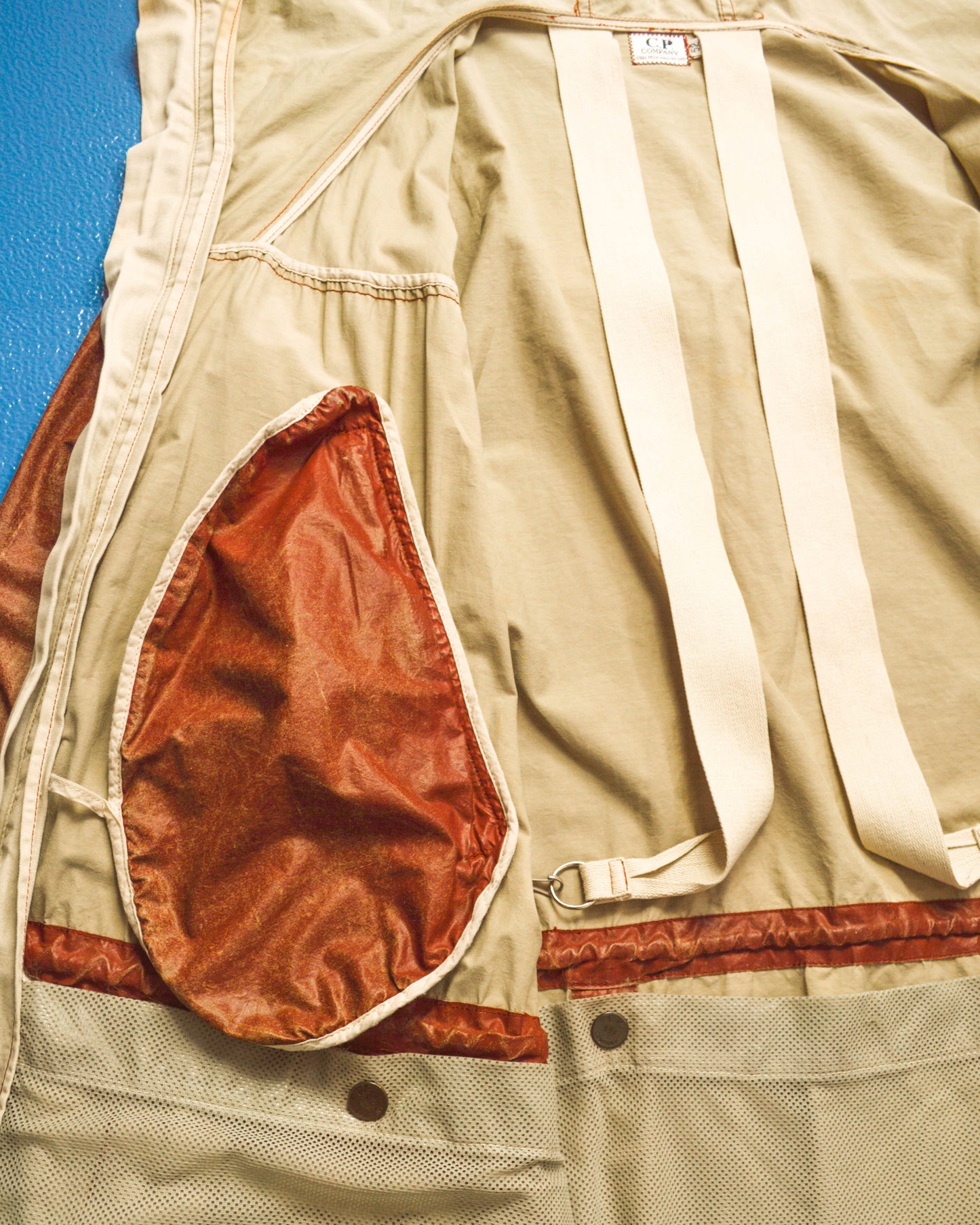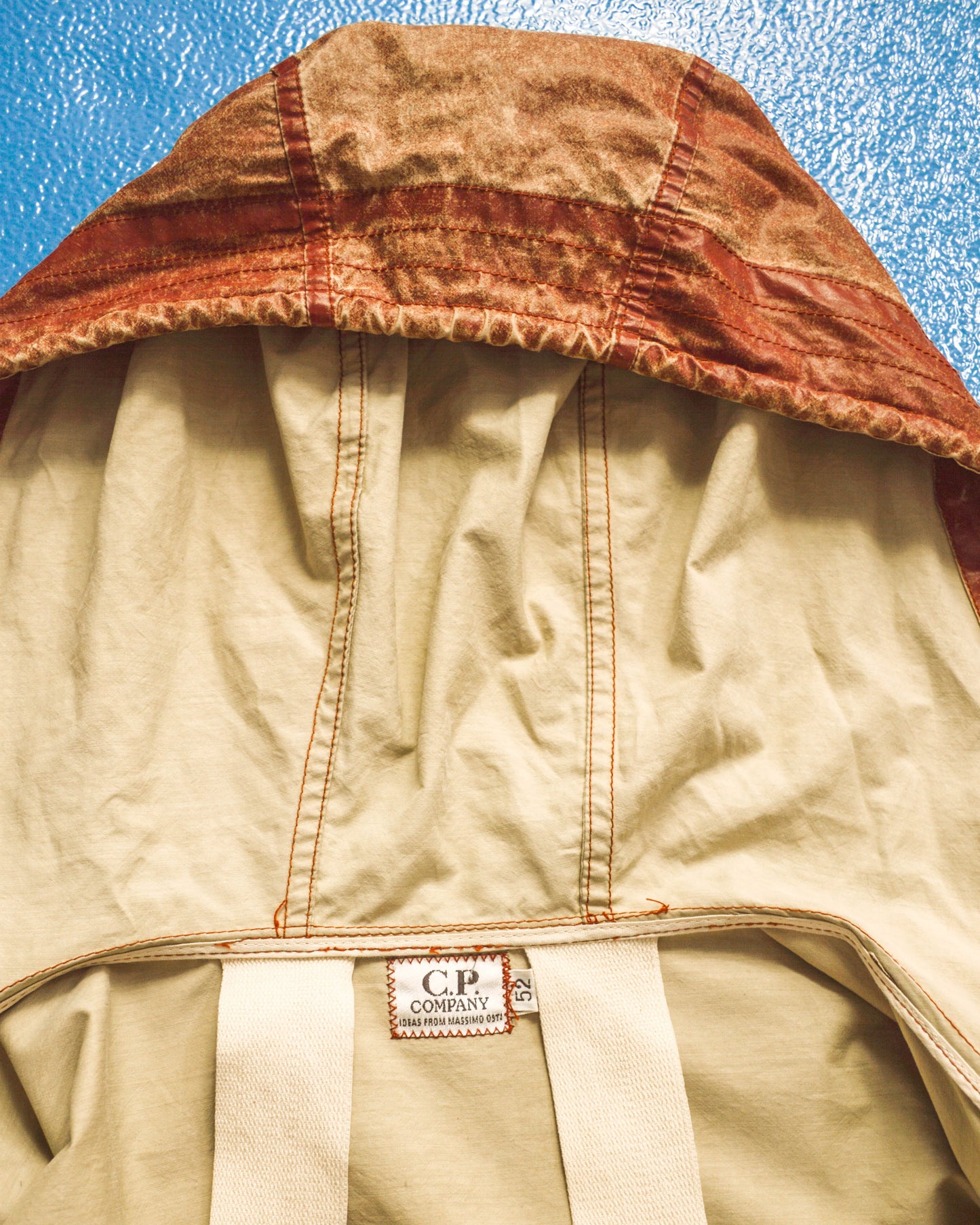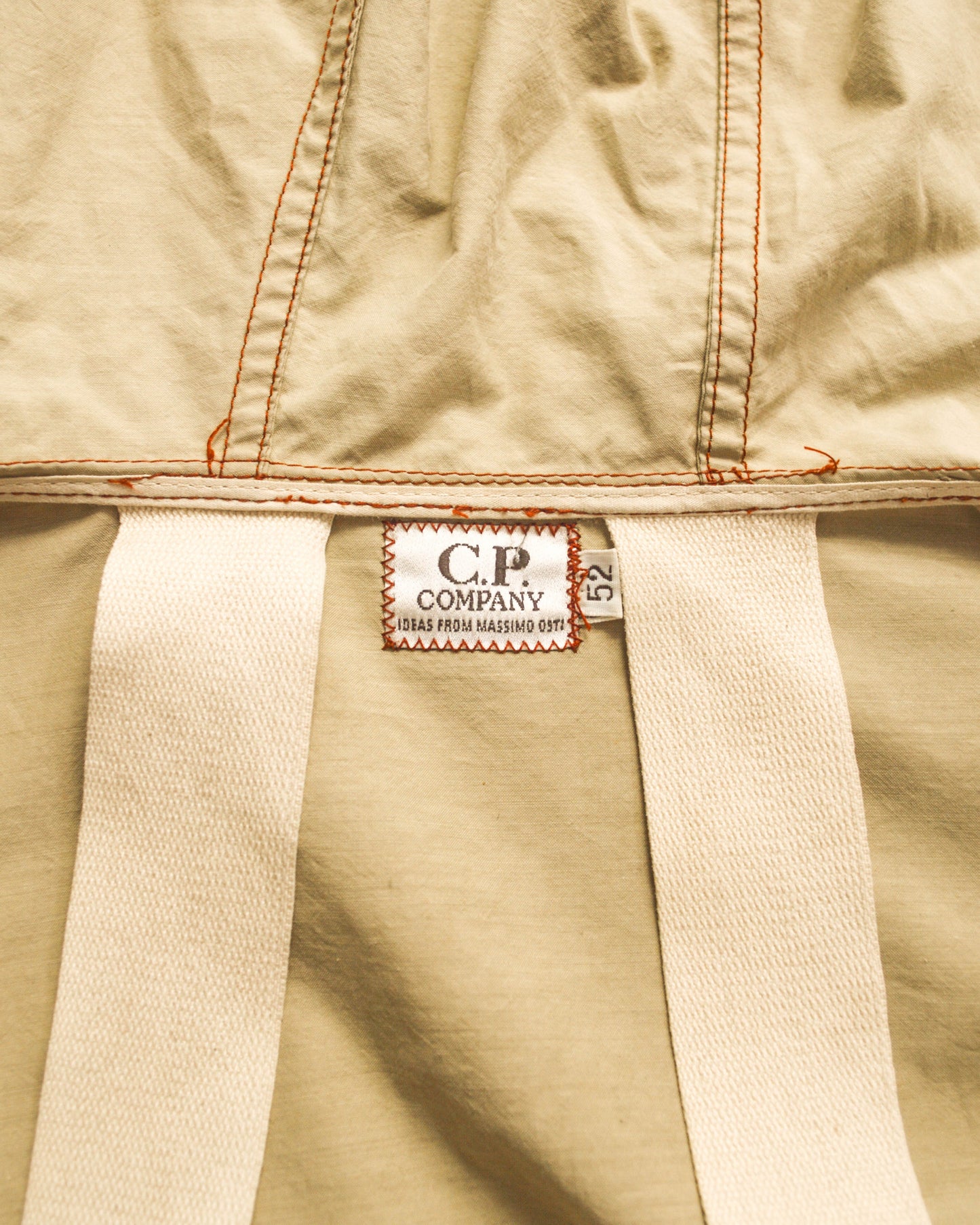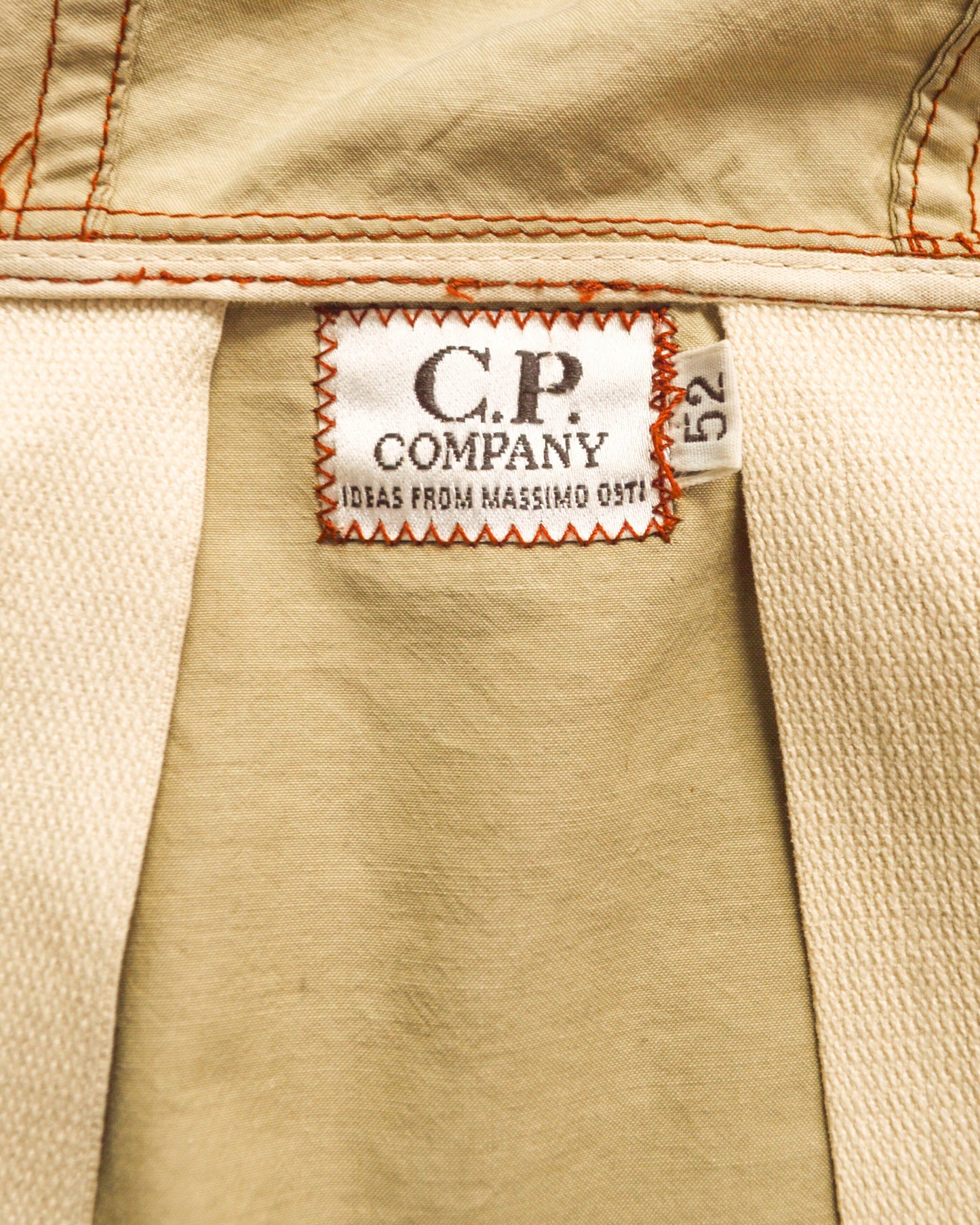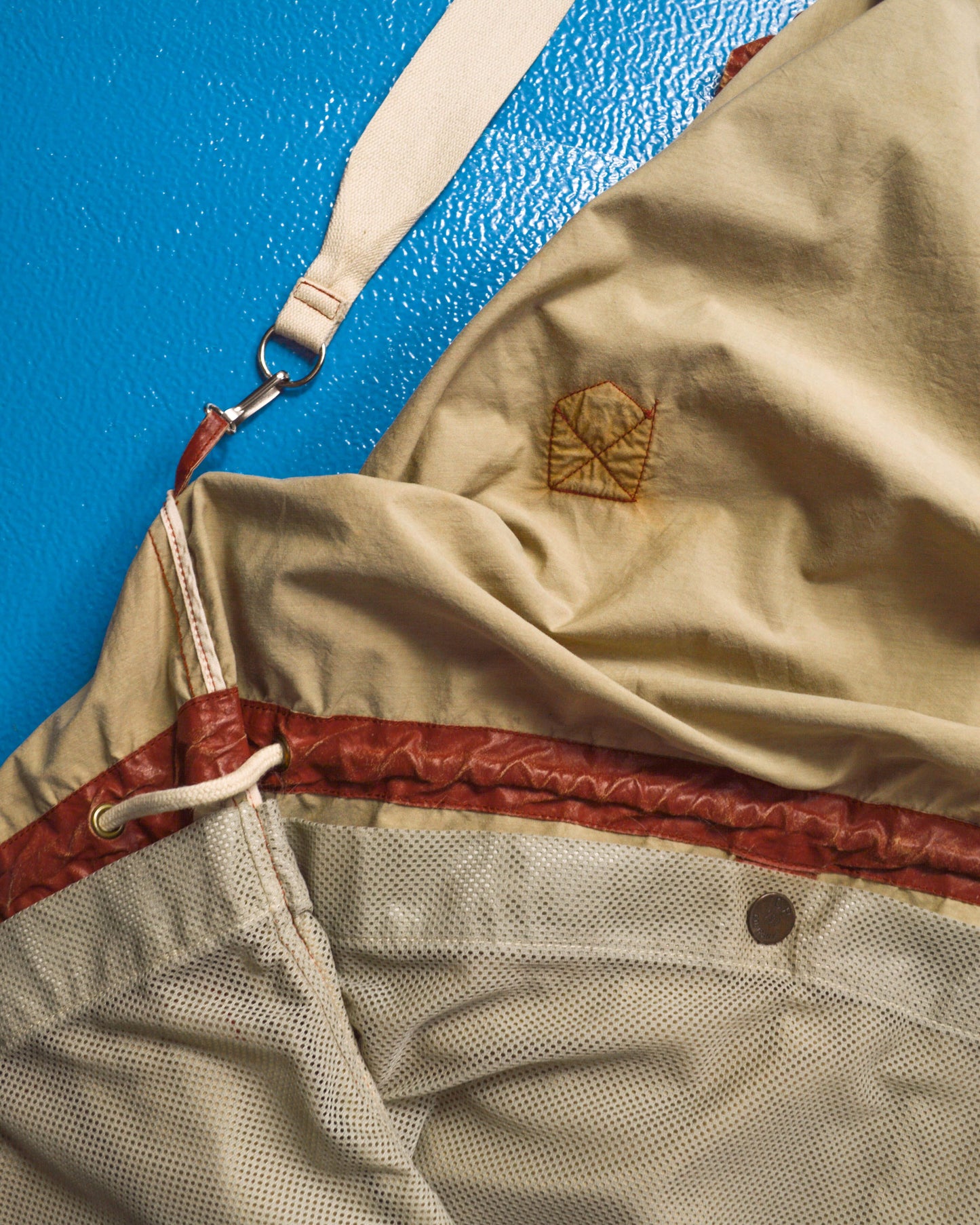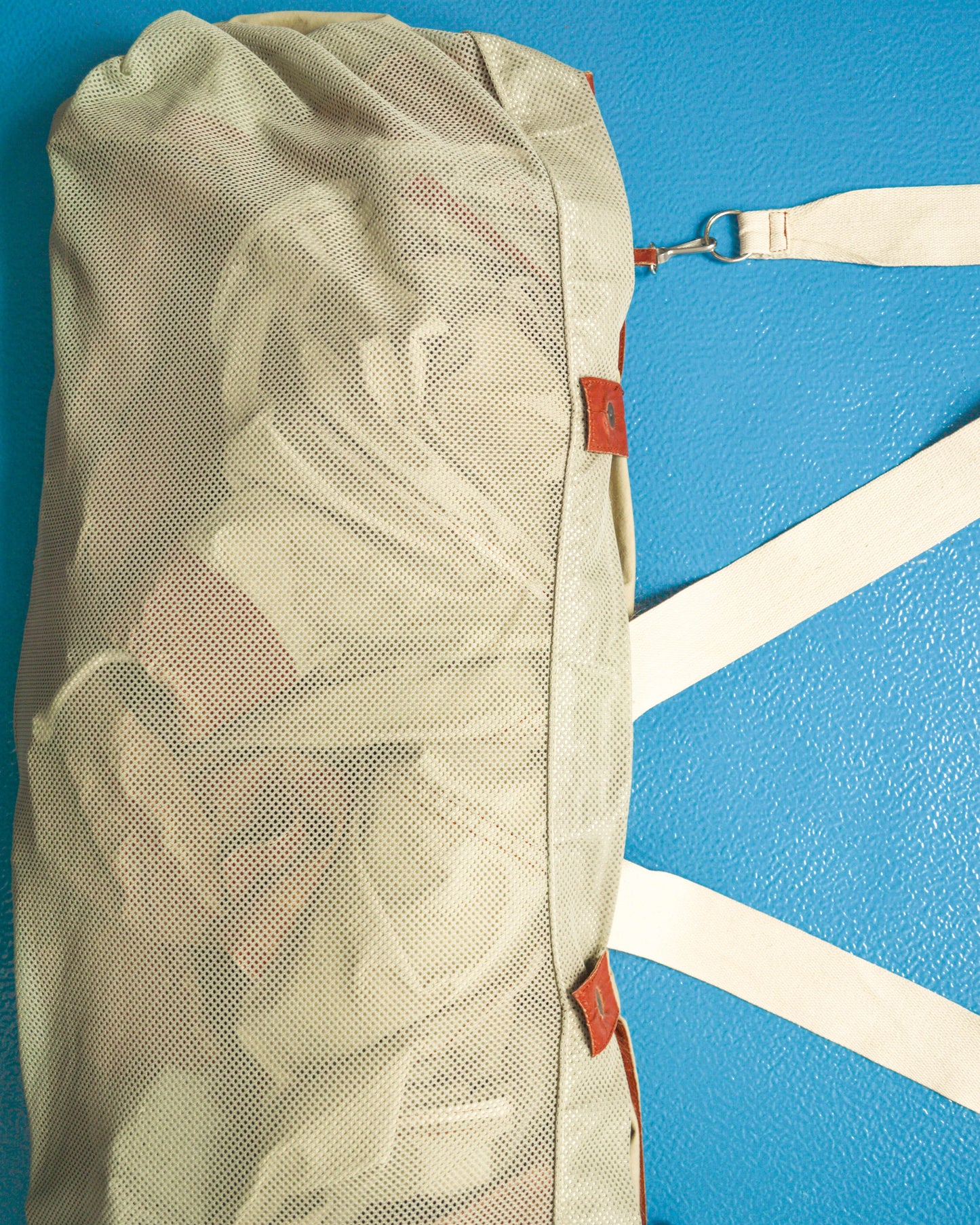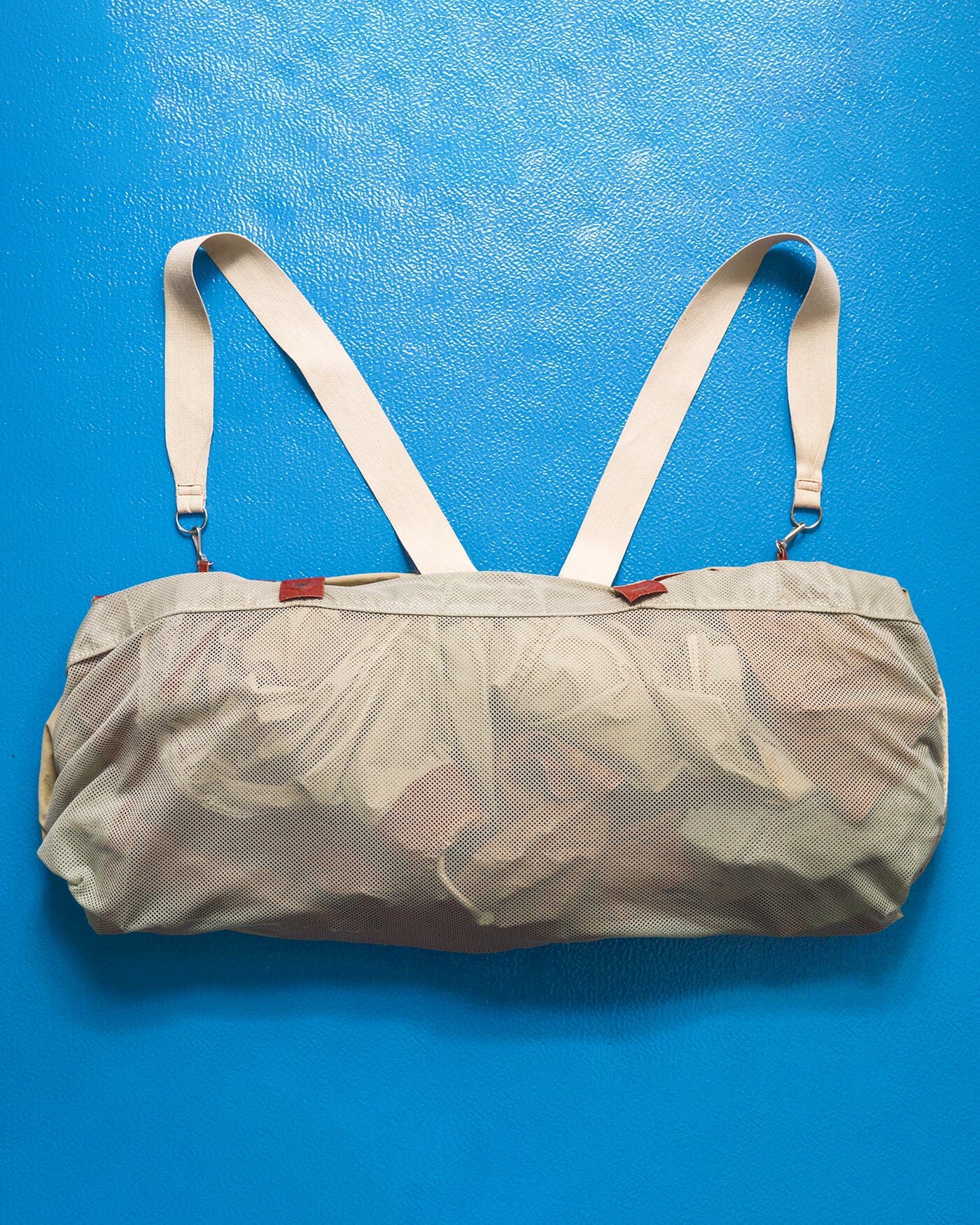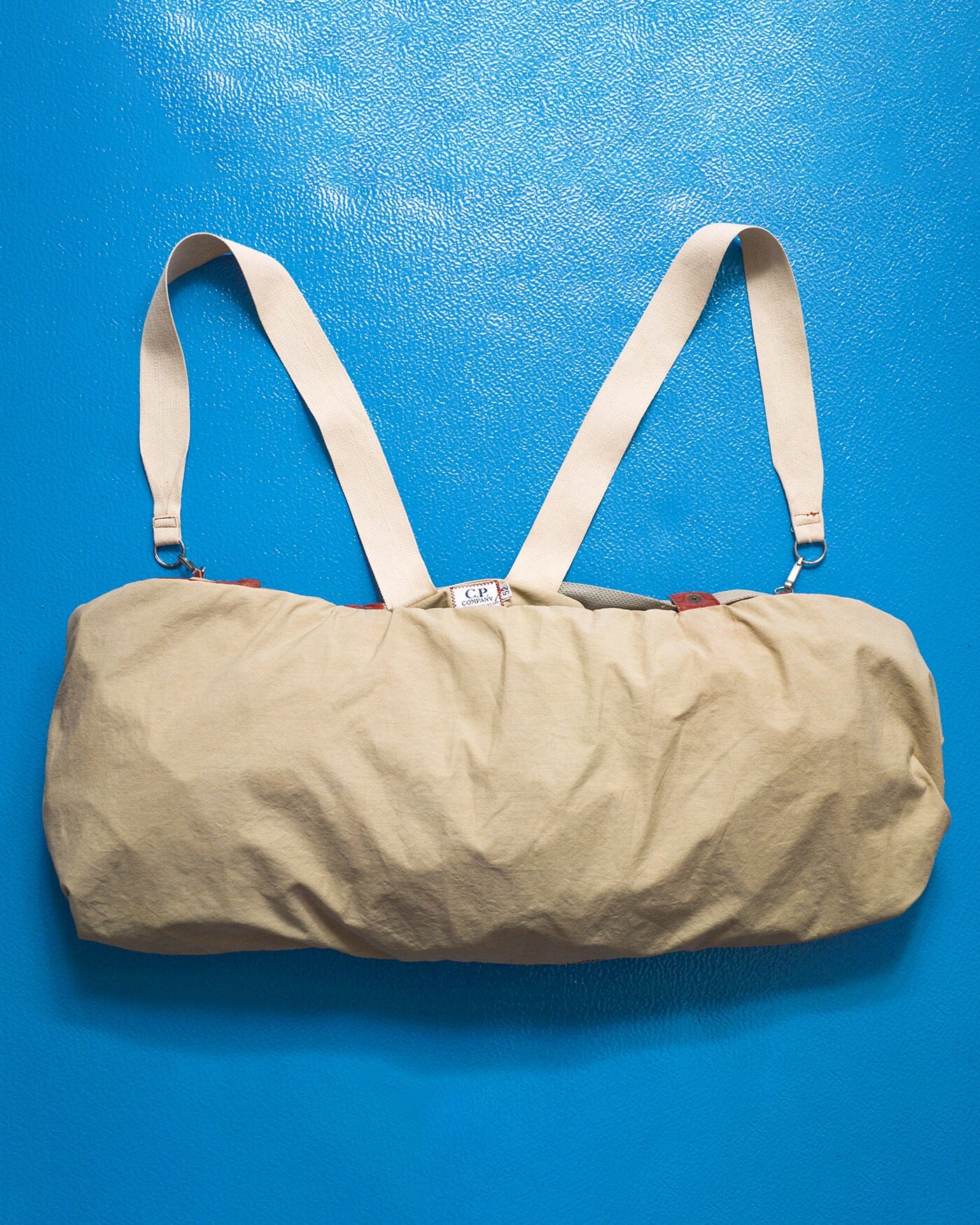 how to measure
*measurements are always in inches and approximate