C.P. Company
C.P. Company A/W 2000 Urban Protection Style Corduroy Cargo Jacket with Internal Carry Straps (~XL~)
A more casual Urban Protection style with the corduroy  exterior.
Beautiful deep burnt orange / brown outer corduroy fabric.
Completely lined.
Cool interior with the carry straps and the plethora of large cargo compartments.
Good general condition, just general wear, there are some fading patches under the lapel besides the velcro and discoloration on the interior lining. Nothing too conspicuous when wearing.
Tagged size 50 should fit around a XL.
P2P 25
Shoulder to Bottom 31
Sleeve Length from Shoulder Tip 26
Shoulder Width 21
( All Approximate and in Inches )
how to measure
View full details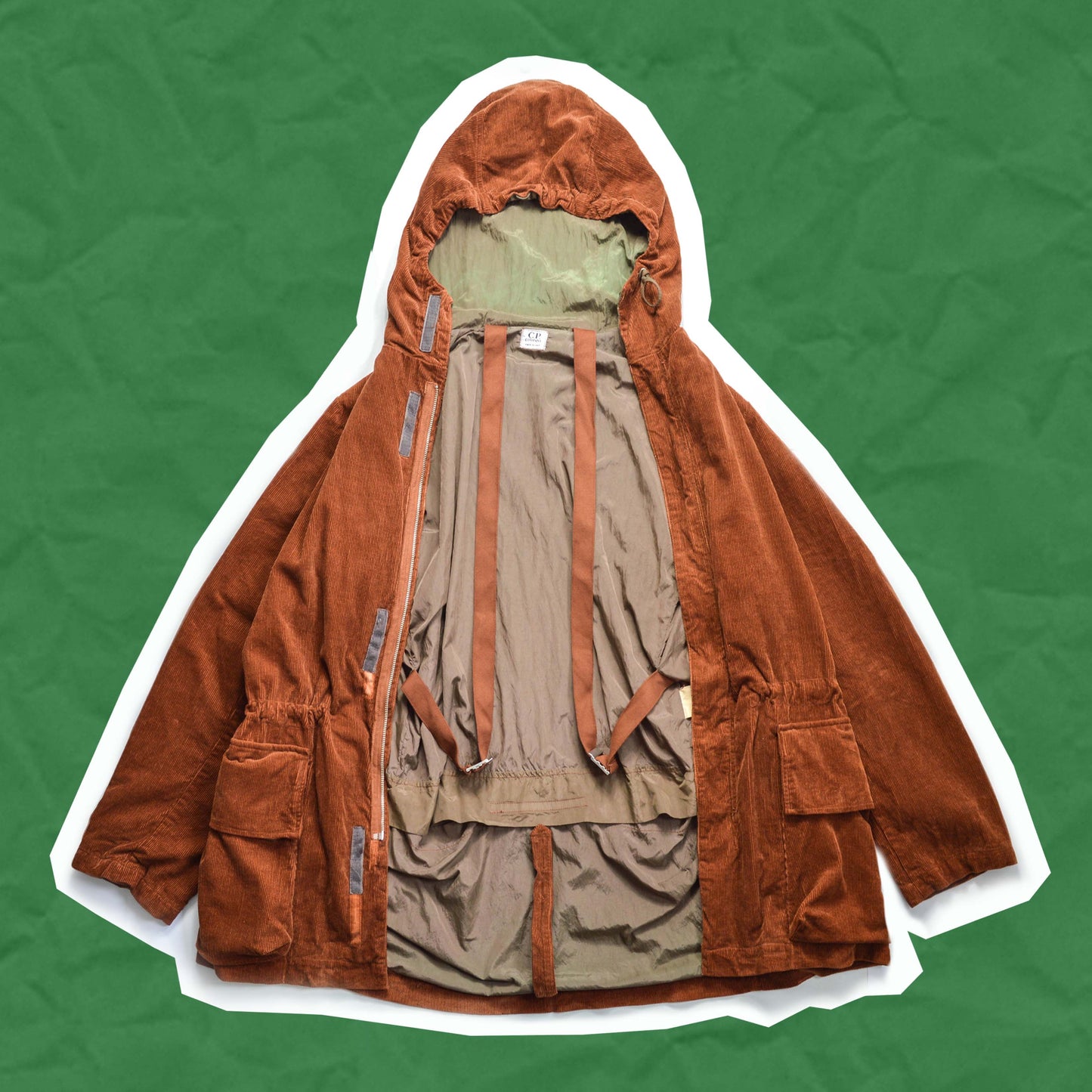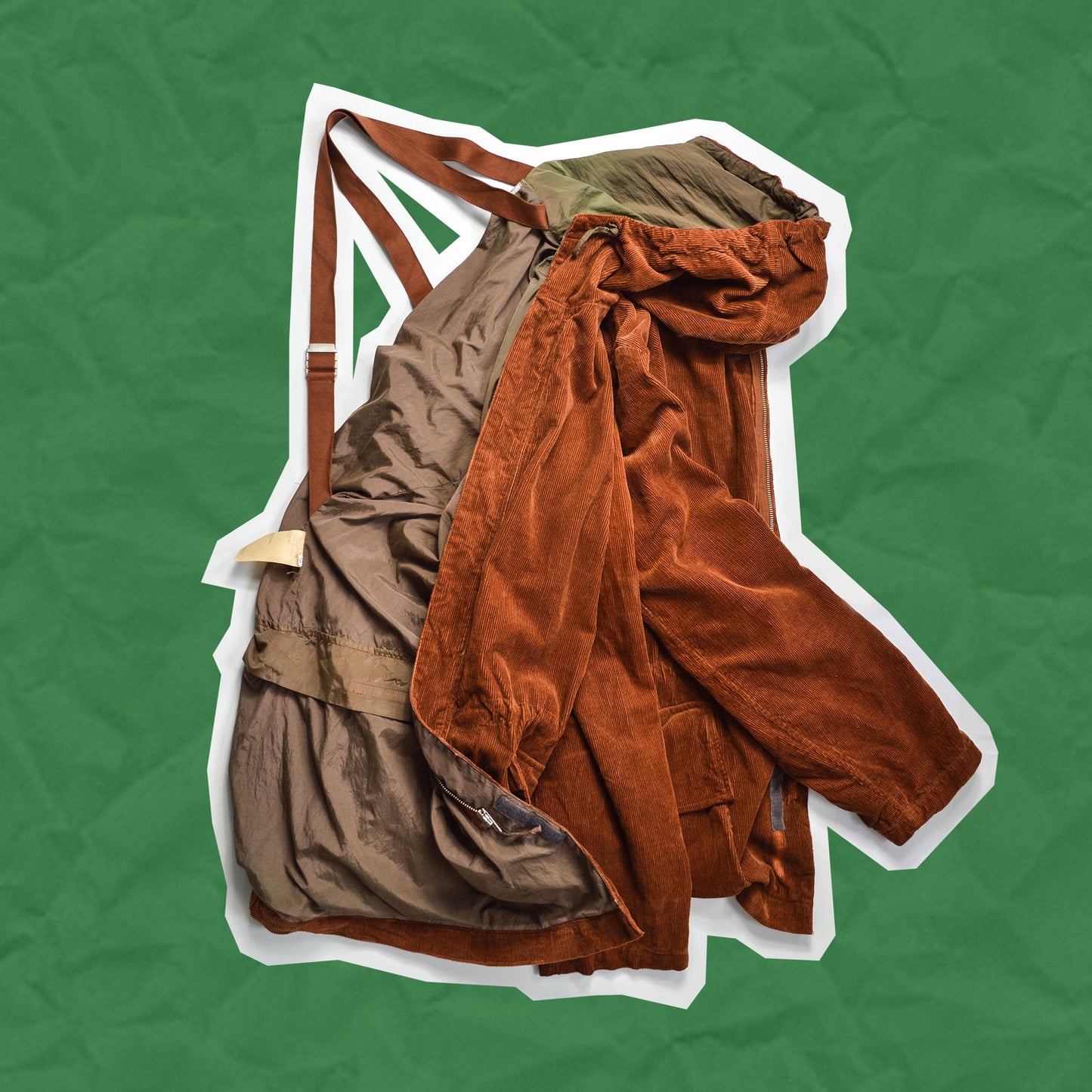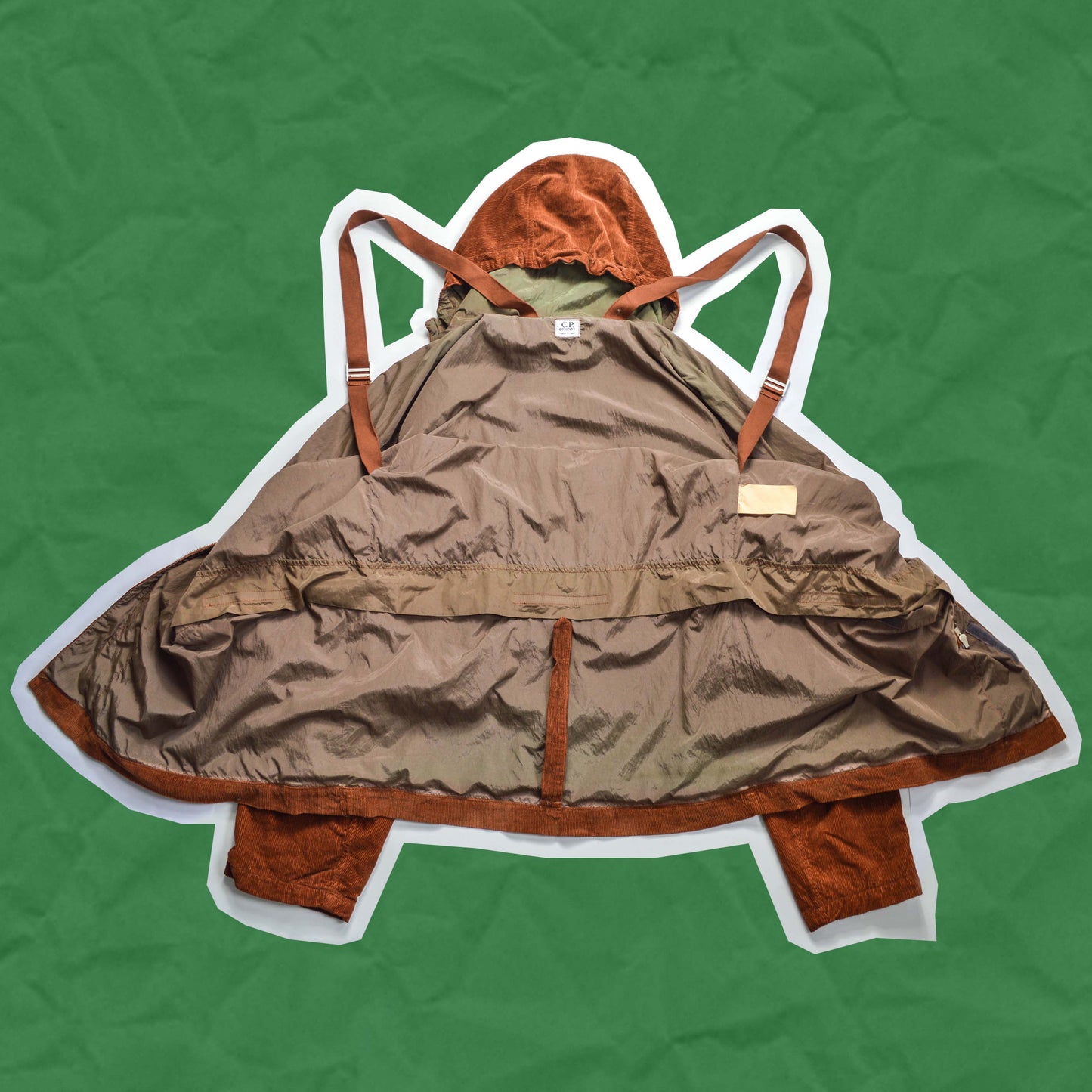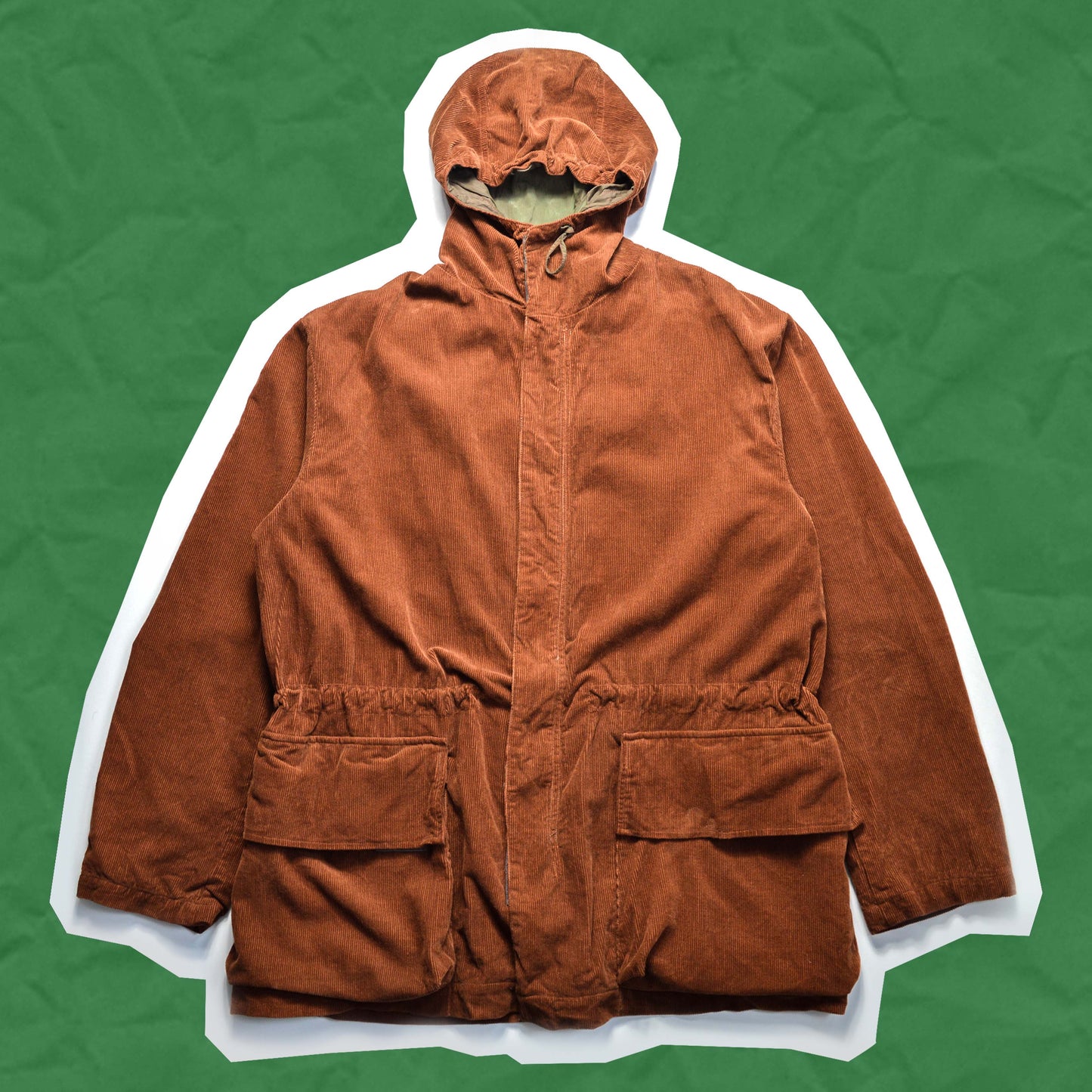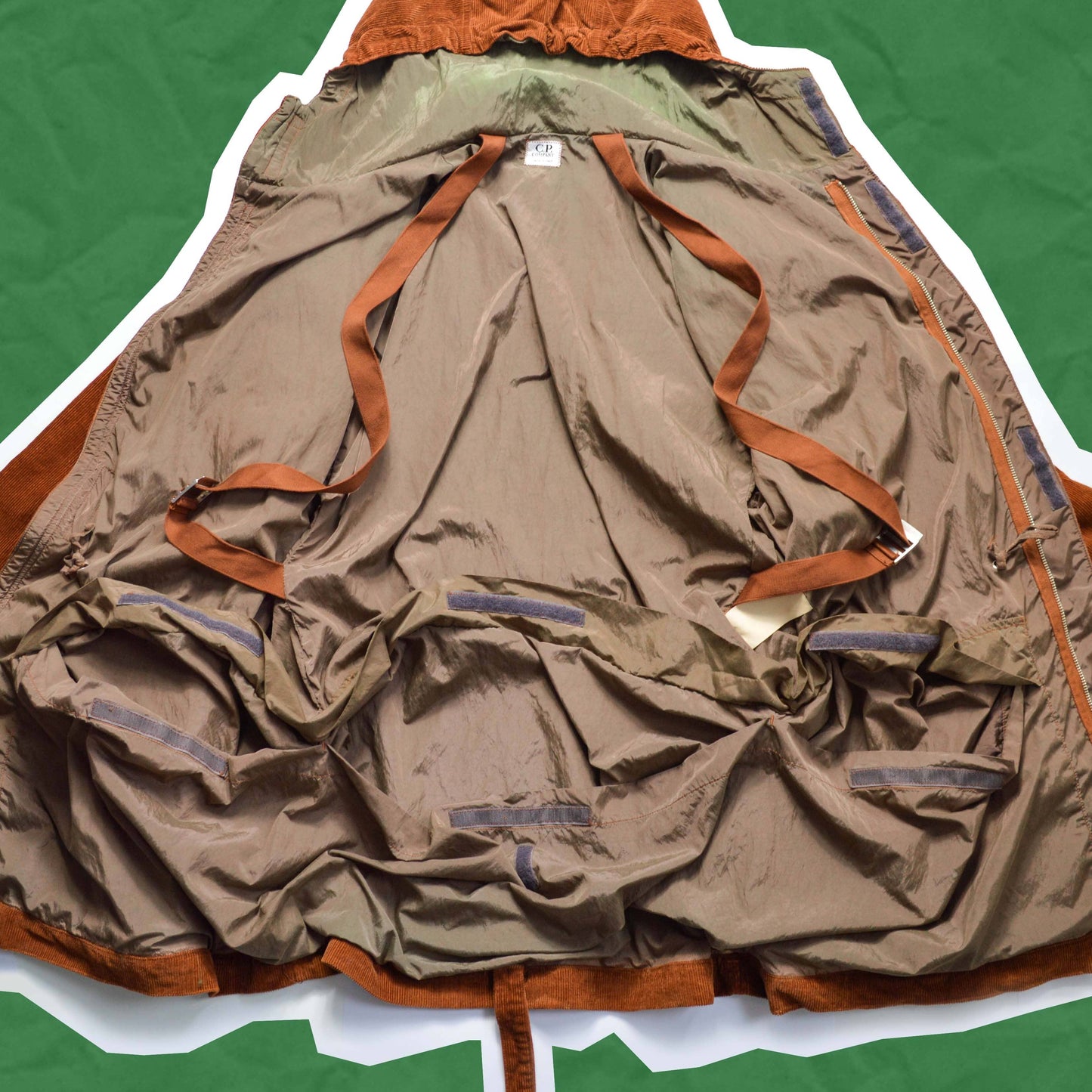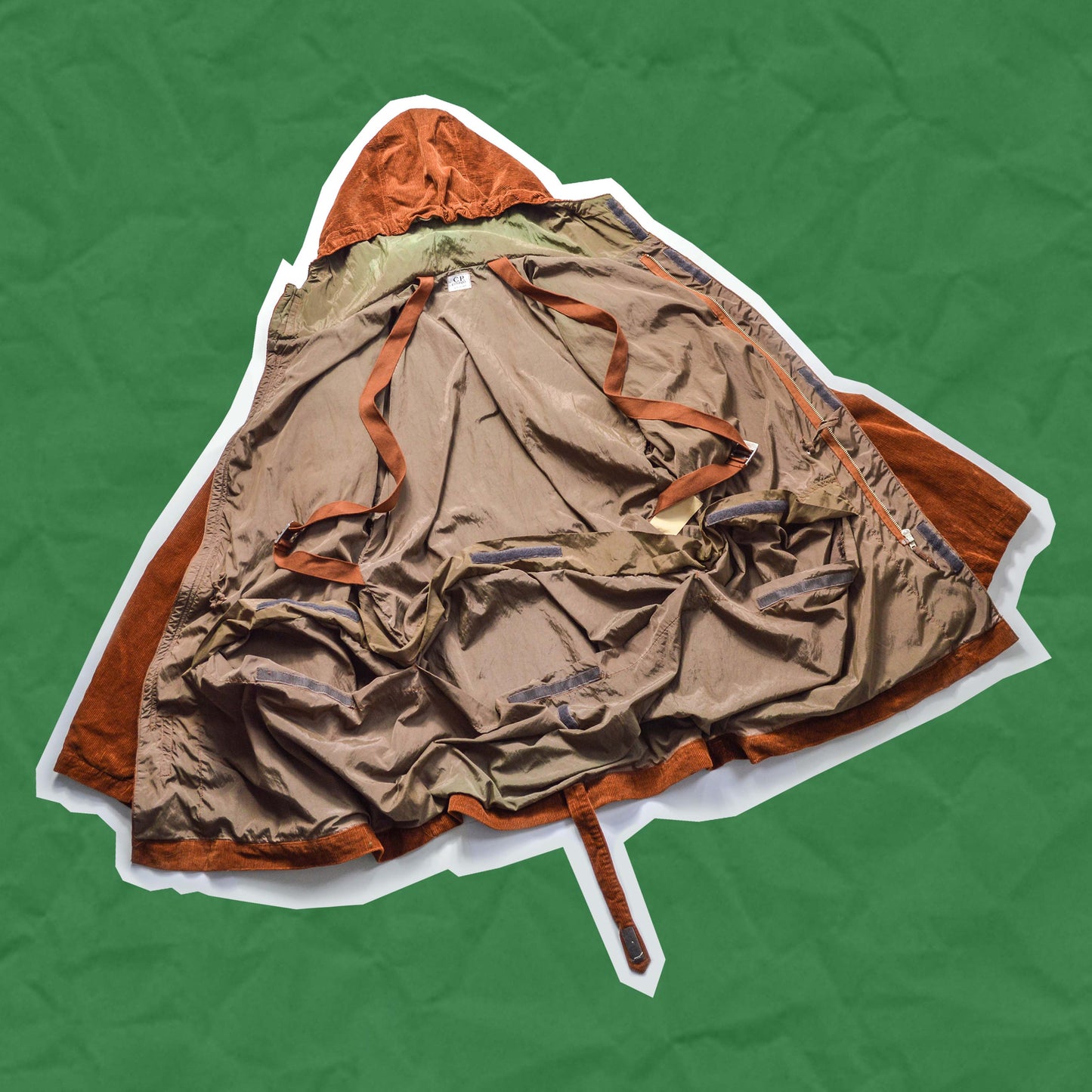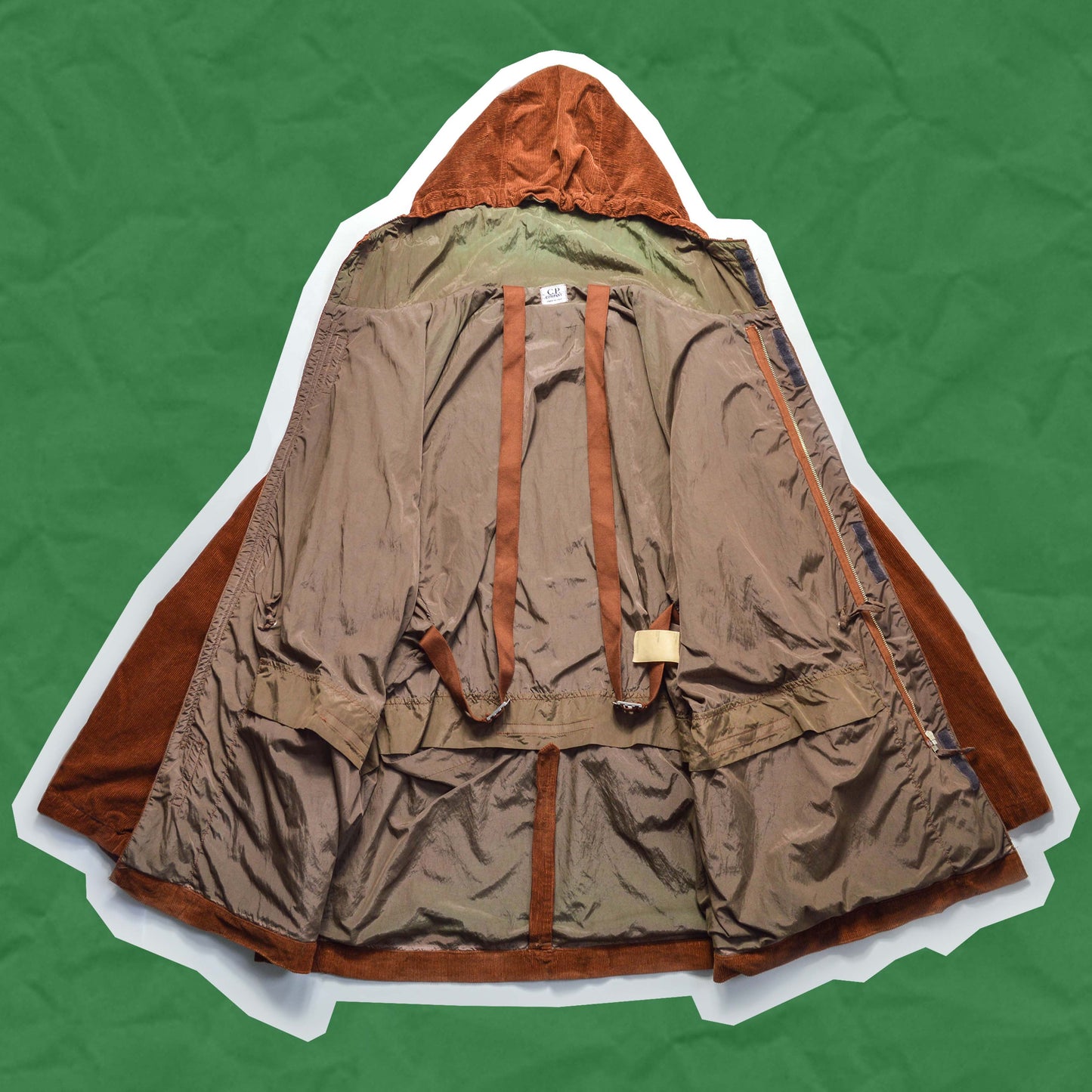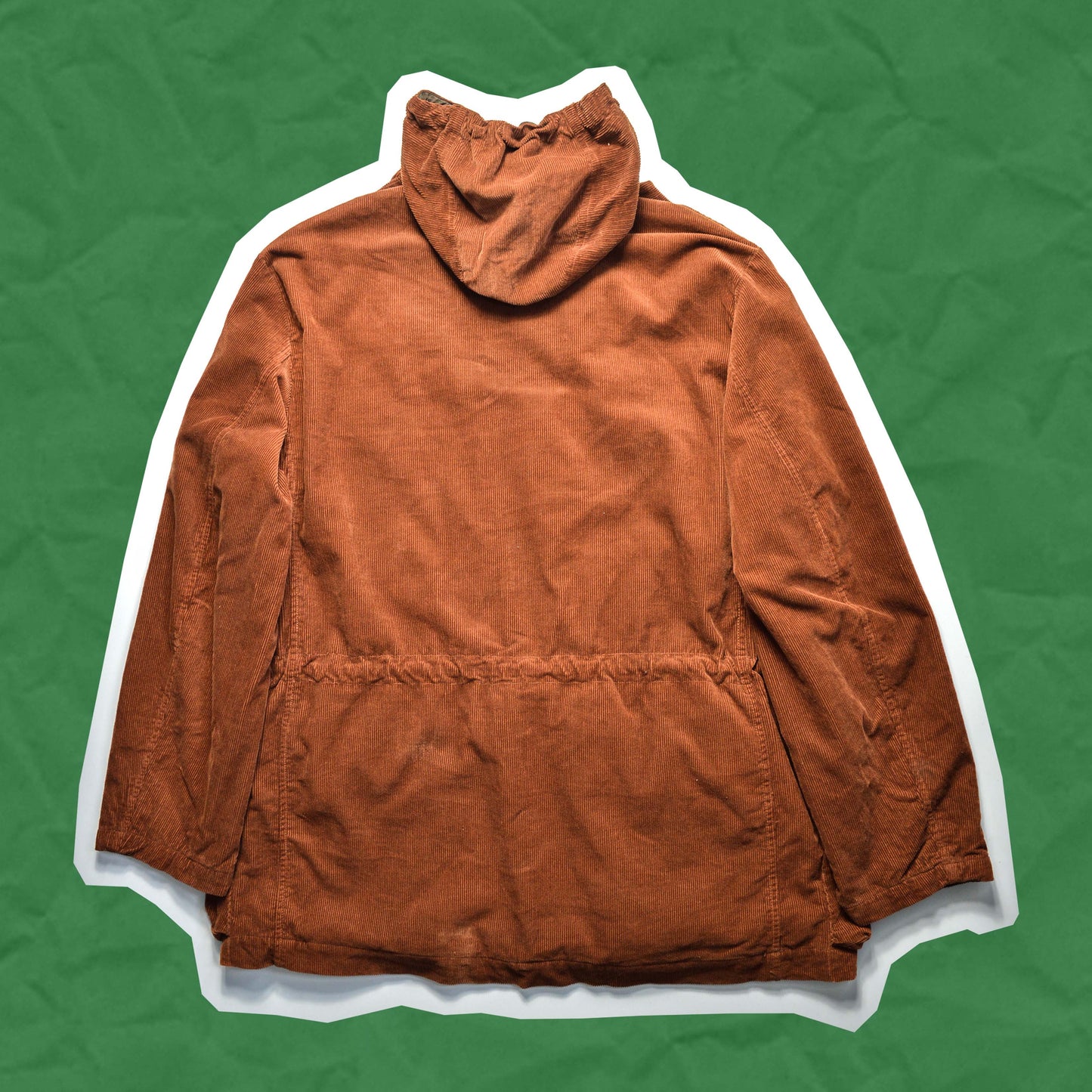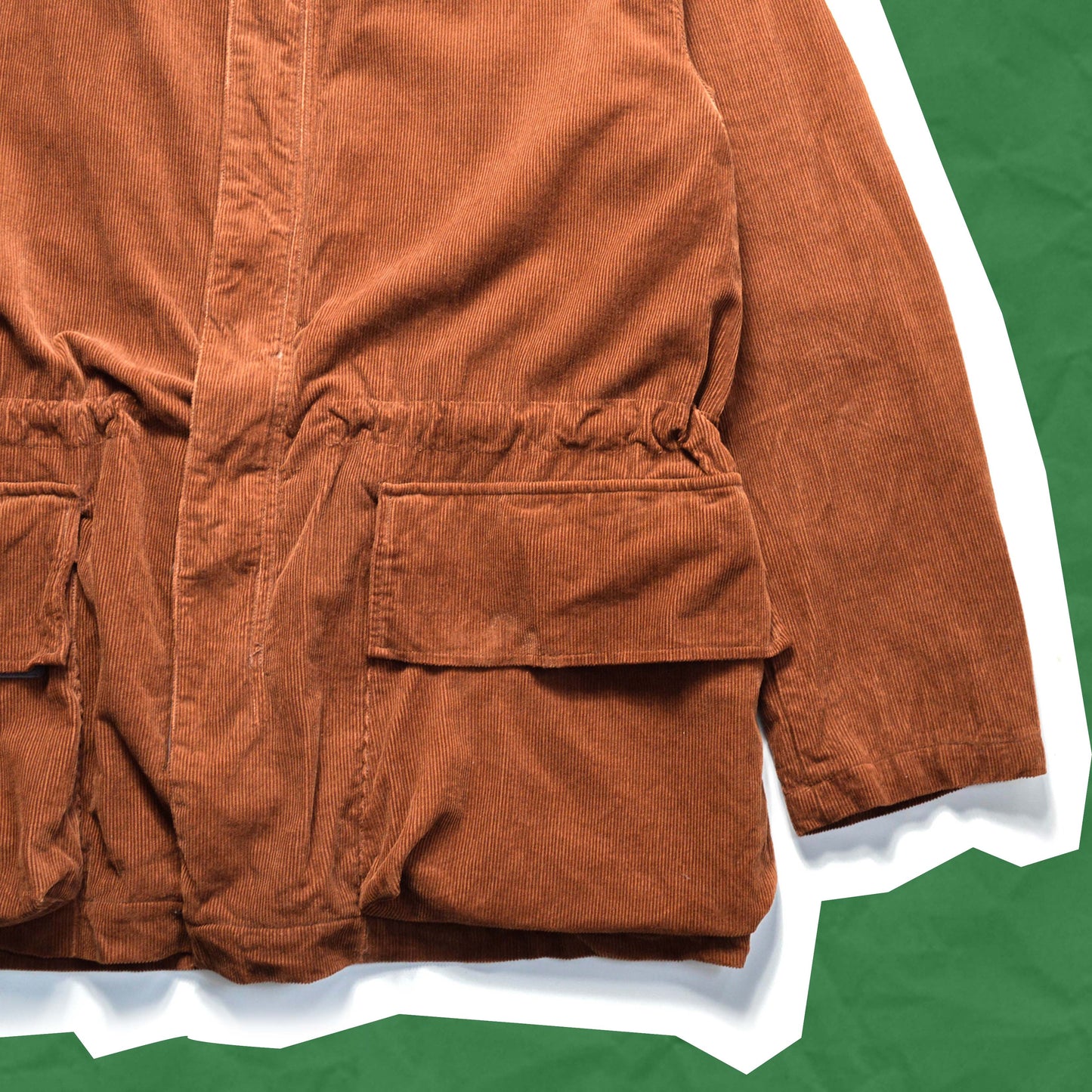 how to measure
*measurements are always in inches and approximate